Lamb Chiropractic Clinic Ltd
Howard Lamb D.C.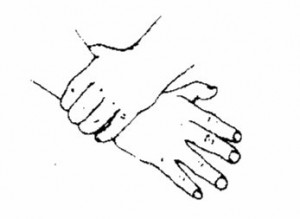 The Surgery, 48 Marsh Road, Pinner, Middlesex, HA5 5NQ
020-8866-3230/020-8866-8018
_______________________________________________________________________
 22nd January, 2016
Dear Tracey,
As a primary care practitioner of consultant status with over 20 years experience of treating autism, and involved with his case study for the Royal College of Chiropractors, I have the right to diagnose and refer.
Page 1 of the Code of Practice states that Chiropractic is "a health profession concerned with the diagnosis, treatment and prevention of mechanical disorders of the musculoskeletal system and the effects of these disorders on the function of the nervous system." Autism in Lewis' case is due to brain stem dysfunction (nervous system) effected by cranial nerves and the atlas and axis where the brain stem protrudes through the foramen magnum (mechanical dysfunction of the musculoskeletal system with primary and secondary effects on the CNS and autonomic nervous systems).
My diagnosis was backed by a top educational psychologist, Arc, Lewis' social worker and in recent times a clinical psychologist. (If his report hasn't been doctored like the Social Services report at the tribunal).  It was accepted by the tribunal as seen by autism being added to his list of conditions by the judge, who not being a clinician could not do anything else. This at no time was contested by the Council.
Please read through the attachments which clearly show abuse of Lewis. This was firstly by a head-teacher, then at the next school when he returned to Hemel and he was put at risk by their not following on from the previous good practice in Northamptonshire. He was very badly bullied, and I believe that on one occasion he was kicked so hard it tore his scrotum. His MP Mike Penning was involved at that stage.
His next placement frequently restrained him which did him more psychological damage particularly as he had not recovered from his original post-traumatic stress from his head-teacher and the Hemel school where nothing was put in place for him. I believe that at age 5 he scored high on the autism scale when tested by his paediatrician, so even then there was good evidence of his autism, which was ignored by Herts County Council and its departments.
After his tribunal I had hoped to continue his treatment which had been very successful but was blocked by 3D and later by Battlefields as they followed Social Services brief that he that
he was a poorly-parented child and a naughty boy, not autistic with post-traumatic stress syndrome. This has had a huge impact on his life. Just copping out by saying that Lewis will not engage is not good enough as they have been working on the wrong diagnosis. I believe that this was a conscious decision to save money and reputation.
In the recommended action section of the Ombudsman's report No. 58 – "consider if appropriate to put complaints through statutory complaints process." I would add that the right authority should look into systematic child abuse over a 13 year period by Herts County Council and its departments, from his first diagnosis of autism until he was thrown out on the street.
Please share this letter and attachments with the Ombudsman.
Kind regards,
Howard Lamb
DC