Lamb Chiropractic Clinic Ltd
Howard Lamb D.C.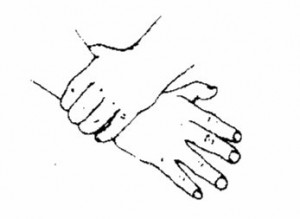 The Surgery, 48 Marsh Road, Pinner, Middlesex, HA5 5NQ
020-8866-3230/020-8866-8018
_______________________________________________________________________
21st December, 2016
Dear Patient,
I finally heard back from the GCC. Click here Apparently they will contact me about my complaints next year, if they let me back on the register, which is debatable. Only 6 months late.
Please read my latest e-mail regarding retention of my licence to be a chiropractor. Click here
Merry Christmas!
16th December,2016
Dear patient I'm still waiting for some sort of response from the GCC. Obviously if I am or am not on the register, this is not what it's all about .
It's about duty of care for a child who was not diagnosed and then was rammed through the system . This has caused him huge problems due to constant mental and repeated physical abuse and then dumped out onto the streets to fend for himself when he has not got the skill sets to be able to do so .
The cover up to protect reputation and save money has been nothing less than disgraceful.
I'll keep you informed as to what is happening .thank you for all your help and support.
Kind regards
Howard Lamb
DC
13th December, 2016
Dear Patient,
Still heard nothing re complaints and waiting to hear back from Jamie Button at GCC re whether my insurance from my appeal till I rejoined an association is valid for my retention of licence to practice as a chiropractor .
Apparently my insurance cover whilst off the register could not have chiropractic on it and took 5 weeks to join an association to get block chiropractic insurance. Ironically it was Jamie Button's mistakes over CPD that had me removed . No conflict of interest there then.
Kind regards,
Howard Lamb
DC
9th November, 2016
Dear Patient,
After winning my appeal and being put back on the register I have given the powers that be a chance to sort this mess out, but to no avail.  So here we go again!
Please read my latest communication to Mr Howell (who is out of the office until 21st November) and who will be retiring soon to be replaced by another who seems not to have any clinical training.
The letter I believe is self-explanatory.  The BCA feel that I should re-register as a member of their association and have blocked my automatic return, draw your own conclusions.  No cover-up then.
Kind regards,
Howard Lamb
DC
14th October 2016
Dear Patient,
Soon back on the register.
Will update the website with all Mr Howell's paperwork and an e vote for a public enquiry into the setting up and subsequent running of the GCC.
It has been a disgrace. As a public institution and should be exposed.
Hopefully the result and transcript should be in the GCC website. If not please write and ask why.
H. Lamb
DC
Consultant Chiropractor
13th October, 2016
Dear Patient,
We Won. Back on the register for GCC and BCA.
There will be words said. I will let you know the outcome. Still have not heard about complaints.
A Big Thank You for your help and support
Kind regards,
Howard Lamb
DC
5th October, 2016
Dear Patient,
Please see my 2 recent communications with the GCC regarding my complaints and the fact that they have done nothing about them, contrary to their protocols and procedures.  It would seem that there are 2 sets of rules.  Apparently if the GCC did nothing they cannot have done anything wrong(?) email to Mr Kavanagh   email to Mr Dunshea
Kind regards,
Howard Lamb
20th September, 2016
Dear Patient,
Please read my latest communication with the Chair of the GCC and my solicitor. More questions than answers again, but hopefully we can clear it all up at the Appeal, Judicial Review, or Public Enquiry. How far do you have to go to find justice or democreacy?
Kind regards,
Howard Lamb
DC
14th September, 2016
Dear Patient,
I have sent the GCC my explanation of my CPD and my covering letter to a solicitor. I am still waiting for a response about my letters of complaint.
If anybody would like to ask the GCC why they have not fulfilled their complaints procedure I would be grateful as I don't seem to be getting anywhere.
The Chair is Roger Dunshea and an e-mail can be sent to him via Amanda Greenlees whose e-mail is A.greenlees@gcc-uk.org
Kind regards,
Howard Lamb
DC
2nd September, 2016
Dear Patient,
I have not heard anything regarding my complaints about the GCC and they are over their time limit, as stated on the website. I have just heard from the appeals committee where I still have to defend myself (not insured through the BCA.)
When the GCC was set up it ignored a large chunk of the profession, and decided to base itself on basic paint by numbers musculo-skeletal care, and ignored neurological and other techniques in our broad house. In fact, it would seem that they tried to eradicate parts of the profession. HIO, my basic technique, goes back to the 1920's and 1930's, and I was taught it at the Anglo-European College of Chiropractic, the first European College. I was accepted onto the register and through our on-going CPD have made a difference to the vast majority of our patients. That chiropractors have treated autism by rebalancing reflexes in the brain cannot be disputed. It's in our history. The GCC accepted my CPD on the basis I treat autism, cerebral palsy, etc, and refer for further diagnostics when needed. So, why is there a problem? More questions than answers.
I'll keep you informed. If I do not hear shortly I will set up an e-vote for a public inquiry to see about the setting up and subsequent running of the GCC, and then we might get some answers, or another cover-up. Obviously the police should be involved, and you have to ask why they are not. I diagnosed a patient and have had the diagnosis confirmed by a selection of other professionals. My complaint shows criminal negligence through breach of laws. Yet it is me who has to defend my actions. Appeal paperwork is 57 pages and counting.
Howard Lamb
DC
18th July, 2016
Dear Patient,
Please see below an e-mail which I sent to an old friend last week to give clarity to my profession.
Howard Lamb
Dear Y,
I'm off work next week.  All of this is causing a huge amount of damage but it's all about reputation and changing the system, or I should say all the systems that have been corrupted.
I'm not angry, but am in total control.  The whole case is going to the court of Human Rights after I have brought the police in.  Mandatory obligation means just that.  I will be briefing a criminal lawyer next week and sorting out negligence lawyers for the family.  If the BCA do not get their act together very soon they will  have their reputation finished.
Regards,
Howard
 12th July, 2016
Dear Patient,
Please read my response to Major General David Howell OBE, CBE, regarding my name being removed from the Chiropractic Register. I think it is self-explanatory.
If you feel that this is a national disgrace as I do, then please do not hesitate to face book other patients or write to the General Chiropractic Council (d.howell@gcc-uk.org) as to why my complaints have not been dealt with. Alternatively write to your MP and give them this website address and ask how this has been possible, and how many of our children this is affecting nationwide.
With thanks for all your support,
Howard Lamb
DC
 8th July, 2016
Dear Patient,
I have not received any details of Mr Howell's complaints procedure, in fact the only communication which I have received was today to inform me that he is removing me from the Register of Chiropractors. Please see his letter and judge for yourselves whether this is a cover up to hide child abuse or not. click here
Howard Lamb
DC
23rd June, 2016
Dear Patient,
I have put my 3 CPD retention forms in the archives. The first which was refused 2013/2014 and covering letter (mentioned in my first complaint to Mr Howell.) The second form which was accepted for 2013/2014 clearly shows I was diagnosing and treating autism. The third form for 2014/2015 form is still in dispute. If the GCC accepted my CPD for diagnosing and treating autism, why have they not backed me up in my fight for Child X's rights?
Howard Lamb
DC
27th May, 2016
Dear Patient,
Please read my communication to Mr Howell regarding child abuse.
I have until 5pm on Monday 6th June to change my CPD form or I will be evicted from the profession. I have enacted Mr Howell's complaints procedure twice now and am waiting for his response by 5pm on Monday 6th June. After all, the Privy Council is responsible for his actions, so I need to communicate with them. I won't hold my breath because if the GCC is wrong then all their regulatory bodies will be wrong.
My letter to Mr Howell is self-explanatory. click here
Howard Lamb
DC
 6th May, 2016
UPDATE
We are still waiting for the Ombudsman's report but the Council has been contacted about a judicial review over, I believe, a duty of care, or the lack of. Whilst all this is slowly moving forward, the child, or young man as he is now, is vulnerable and at risk. He is close to his 4th meltdown that I have witnessed in the past 6 years, whilst the system grinds on.
If I was asked for my opinion as to why it taking so long, I would have to say political. After all, who could believe anything a Government says over staying in Europe when they have potentially been part of a cover- up of child abuse?
4th April, 2016
Dear Patient,
Firstly I would like to thank all those who know and have given great support. It was emotional, a big thanks.
I have updated the website to contain the following so you have a better understanding of why the Ombudsman is so important to the families care.
The first group of correspondence was on the website before. This clearly shows my concerns regarding child abuse.
The second batch of correspondence was to the Ombudsman whose draft report found the Council guilty of two counts of maladministration for the poor paperwork, and pay the family £450, I believe, in compensation.
I find this incredible since Mike Penning MP has been involved for probably 8 years and both Mr Cameron PM and the admin above Mr Howell at the GCC must have known (Privy Council).
Once the Ombudsman report is published I will put up full documentation covering my claims of child abuse and fraud, after all Mike Penning did tell the mother that this case was worse than the Baby P case and that we don't want another Chilcot.
It would seem that both the Government and Council are too big to fail so I presume that everything is in someone's in-tray ready to be buried.
I believe that this is how democracy works in this once great nation.
Howard Lamb
DC