Lamb Chiropractic Clinic Ltd
Howard Lamb D.C.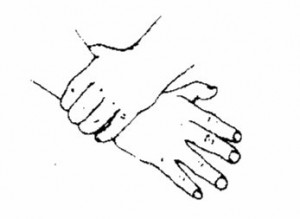 The Surgery, 48 Marsh Road, Pinner, Middlesex, HA5 5NQ
020-8866-3230/020-8866-8018
_______________________________________________________________________
31st December, 2019
Dear Patient,
The end of another very long year. I think I have chronicled my side well. You clearly will not be able to see the whole truth until we finally hear from the other side.
As for the SS, who don't have the facilities, staff or training in how to deal with these children but are still able to write critical reports. I hope they have a severely tough new year. As for the rest of you, big ta for the emotional support and especially all of those who have been and still are chipping away at the system.
Imagine how cool it would be to have a system that's not held together by sticky backed plastic and haemorrhaging a fortune daily.
So game on let's see what we can do if we really try. 👍⚡💥💨🌊🌞
Howard Lamb
DC
PS. Over the next few weeks there will be times of radio silence as the chap who does this site for me is away on a well earned breake
Boris 3 will go prob next week or Friday with a bit of luck and some Boris 2's to others. I have a meeting with a film maker and patient to do an iPod thing etc. So will be busy but you may not understand what's happening until it's chronicled. ✅
30th December, 2019
Dear Patient,
Part of a text to a friend:
Just a quickie.
As you might have noticed once you start at this level you can't stop.
If you do the system will destroy you to prove they were right, the whole time.
This is why I had to stand alone as toxic.
In the end game. Let's hope that the new year, 22nd Dec, from my pagan roots, hold my solutions.
Howard Lamb
DC
28th December, 2019
Dear Patient,
If they do a new ten year plan and stop the abuse of these children, Who is going to put it together? Gov clueless as politicians and not clinicians. Councils have poorly trained staff who are used to not doing the job they are being paid to do. (no facilities or qualified staff to refer to) Whitehall are civil servants and so tied up in red tape,, no one can do anything and are not trained anyway. All every one has had to do,up until now, is ignore and drug the naughty ones.
No quick fix. The worry is they do what they normally do and deflect and defer, muddy the water, hardly do anything and then spin it to look like they saved some kids. 🤔
If it were down to me I would tap into knowledge, help by autistic society and others, including top people who understand these kids, to put together an education package via the net, aiming to separately educate:
1. Parents to help under stand their child and their needs.
2. Care worked to understand why child is behaving like they are and what they have to be able to do to help stabilise the child without restraint.
3. CPD at different levels for teachers and a hugely reduced input from the SS etc.
4. Specialist mentors are recruited and work (confidentially) with the family to create harmony.
Education education education.
Part two:
Fast track diagnosis utilising GP's neurologist's, trained neurological chiropractors, educational psychologists with the correct training. Knowledge and understanding is key.
Part 3:
Specialist care homes who understand the children in their care and help to bring these kids out of themselves and flourish.
I could go on and on, no point as nobody wants to hear. 🤔 Why?
Let's face it, if they were capable of sorting this mess out, you think, after 60 years, they would have done it by now. 👍✅
Howard Lamb
DC
27th December, 2019
Dear Patient,
You may be wondering why so many kids end up in care. All down to the SS. I have been involved with other families over the years. One for example had a clearly traumatised high functioning boy. SS. Solution, place the 3 good kids in care and leave the naughty one with the bad divorced mother. How many examples can I reference from Child X and his pals.
It explains why I see so many stress related back problems from all sides involved.
Howard Lamb
DC
PS How do they get away with it? They lie or twist the truth with blame and cover their arses in the paperwork. Because it's unchallenged what ever the SS says, goes. ✅
PPS They hate those who oppose them, particularly if you beat and embarrass them. Just like the mother did and has all the paperwork. All you have to do then is cross reference with the correct protocols and see what wasn't and should have been done at each stage.
Then ask why weren't they followed? I think I have already explained why. ✅
26th December, 2019
Dear Patient,
HISTORY OF HEALTH AND SOCIAL CARE by Pat Thane
Always in the paperwork. 1964 seems to be relevant so how.
Are they having a laugh on Department of Health & Social Care –  When you care, every day makes a difference
How interesting. When you put together what was said and done, against reality.🤔 Doesn't look good. 😊
I expect we are over due a correct 10 year plan that works, don't you, nation wide? Getting things moving in Europe for justice for my little Euro mates. Before we pull out on the 31st Jan. Well New Years wish list ✅
Switzerland who has the highest diagnosis rate in the world not part of the EU. 🤔
Britain once again All guns firing. Standing up for what's right. And championing those in need. ✅ Works for me. 👍
Howard Lamb
DC
25th December, 2019
Dear Patient,
Not just me saying it 'Scandal ' Guardian article –
Revealed: thousands of children in care placed in unregulated homes
Howard Lamb
DC
24th December, 2019
Dear Patient,
Another tear of more questions than answers with the system protecting its self and not those it's meant too. Not a lot can be done now until the new year .
I'd like to thank all my patients who have chipped in here and there with bits of information and support.
How nice would it be if terms were met and this whole mess can be resolved. Diagnose, educate and adapt to the child. 👶 Not that hard, very little cost. Thin the departments and over Heavy management up to Whitehall and beyond.
A change in attitude, not naughty with poor parenting but someone with special needs that are catered for. The structure is there but not as yet utilised.
As to blame, well that's how they get away with it . Blame someone else to muddy the waters so there is doubt and then nothing gets done. I was there, need to write the book, sell the film rights and be proud to wear the t shirt. 😂
MERRY Christmas, and say a prayer for those in need. 💋
Tear year.
Howard Lamb
DC
PS The reason I know so much on this subject is because I have had all the professions as patients. Stressed social workers who are not allowed to do their job and the hardship they see. Teachers who have naughty kids and Ofsted.
Managers unable to make change.
The list is long and the patients into the 10's of thousands. Families broken by the child and system. And on and on. A well clued up fly on the wall and ointment I expect. 😂
23rd December, 2019
Dear Patient,
Not dodgy then. It explains why nothing happened when I whistleblew to my insurers legal team and nothing happened. 🤔
Guardian article: Lloyd's of London rebuked for cutting off whistleblowing hotline
Every time the insurers get it wrong they leave a legal president which messes everyone that comes after. 🤔
I wonder how many poor sods have gone through hell and then lost reputation because their insurers didn't cut mustard, so to speak?
The same I expect with the tower cladding. Someone pulled a fast one right at the beginning and got it through planning, Bobs your uncle, everything needs cladding. ✅
Whist finishing up for the festivities, the May and Cameron situation a bit like who was responsible and who was used to scapegoat. In the Liverpool fans trauma. 🤔
Always go back to ground zero on any case study otherwise you are only chronicling the ripples and effect.
Howard Lamb
DC
21st December, 2019
Dear Patient,
You have to think that May would have known what had been decided over Child X, as she was part of Cameron's Cabinet. That would explain why she followed the party line and finally blanked me.
Always more questions, who in that cabinet was involved? What was the message to the mandarins of white hall through the cabinet office? On and on.
I expect that's where I would start my investigation of The Cover Up. 🤔
I expect a cleaver brief with the right paperwork could make a good case. Makes you wonder why the Attorney General hasn't responded as yet? 🤔
I wonder why they don't want to send me any paperwork? Prob all gone by now. 🤔
How can there not be any paperwork? The cloud must be full of it. ✅
Everyone had to tick a box after all. 👍
If I restrained my child and left multiple bruises and trauma, I would be jailed. School does it to teach a wrong message and it's ok as long as you label the victim.
I've avoided the role of the SS in this as much as possible but I'll go into that more in the new year. There is something very dark in its heart and should not be allowed near these children. 👶
Just thought that it is prob that Cameron and I crossed paths over the public inquiry planning scam, which stopped flats from being built in the suburbs as with metro land. Luckily the shortage of housing saved the economy by keeping prices high and increasing after the bank collapse. Harriet the hedgehog saves the nation. ✅ 😂😂😂
Explains why my reputation needed to be damaged. Well documented on this site. 🤔🤔
Wrote to the mayor at the start of the planning appeal and finally inquiry. Fill gov targets and not given the facts hopefully. ✅
Howard Lamb
DC
20th December, 2019
Dear Patient,
It's clear, even to me, that nothing will happen to the New Year. Hopefully, next year, I will not be writing another text, to keep this alive.
Still working on the finished article (Boris 3) and they should get it during the holiday so it's ready for them on Jan 6th or whenever they get back form yet another break in parliament. How many days and what business outside Brexit did they do this year and how many days were they paid not to work? 🤔 Always more questions than answers.
I have a lot to digest and plans to make. How can I keep the family protected and bring this to a just conclusion?
There's a brain bender if there ever was one.
Howard Lamb
DC
PS Still no news. 😱
PPS The simple solution would be terms, but I don't think they are quite ready yet. 😂
If they manage to spin this out until Brexit, end of next year, I wonder what they will try and put in its place. I expect Cameron started the put on the shelf till after Brexit or very slow in tray, then doing the rounds. About the right timing, then the local MP gets an honour. 🤔
Only prob with all that is no help was given to these kids and more money was taken away from them. Suicide rate up, violence up. Homeless up. People in debt up etc. etc.
What a mess
To be fare to Cameron, banks were insolvent, recession and austerity because labour had tick boxed everything so everyone's arse was covered except those who had a complaint, and whistleblowers and transparency did not really exist. ✅
After all what would your barrister advise? Not called Teflon for nothing. 👍
18th December, 2019
Dear Patient,
I'm having problems with the tone of my letter to the Prime Minister. (Boris 3)
Dear PM,
I'm still waiting for the paperwork requested in my first letter to you, also a response to my second, accusing your predecessors of covering up.
Child abuse, either active or historic must be investigated by law, as does its cover up. What have you done re my complaints so far as I would like to take you off my list for those who are and have been complicit to the crime?
It still needs some work but you get the gist.
Howard Lamb
DC
PS Great documentary on ITV last night re failings of those who run the national health and confirmed everything I have said on this site about it, ✅ Good science to make sure everything doubles up.
PPS In the Tory manifesto, it mentioned releasing locked up autistic kids and integrating them back into society. I did not bother to read it myself as I prefer factual accounts, a person of good repute told me. So they do know, and are trying to do a bit to get themselves off the hook
.
If that's in the manifesto it's just more evidence. 🤔✅
14th December, 2019
Dear Patient,
It would seem that the size of a department gives the amount of power and prestige the heads have. No benefit to slim the organisation, in fact the opposite happens. Bigger the budget and the more people you can have to help you waste it. The better it is for your career and pension.✊ Tends to explain much 👍🤔✅
I only say that as going through the meeting you get with one of these children. The people on the ground are not trained, they report wrongly to those above who have meetings with all other departments who don't know anything about these kids, who report to those who tick the box for Whitehall and council, who have meetings about their strategy of labelling the child as naughty and remove their human rights.
You can't believe how much paperwork the mother has built up over the last 20+years which is all wrong, once you get a true diagnosis.
They should be ashamed for the trauma they have put this child through but as he is still a naughty boy, in their eyes, nothing changes.
Howard Lamb
DC
PS Trained in understanding and correct handling rather than often confrontational and restraint.
Diagnose your patient and then put in a treatment plan. Patient confidentiality rules, its not that hard.
Rather than the world and his wife poking their noses in and causing mischief as they don't know what they are doing, as we have now . All they do is alienate the child and family and label them, giving no help. Ironically often blaming the system.
MERRY CHRISTMAS 🎄
I expect they haven't contacted me because they don't know what to say. 🤔 Sorry maybe. 😱
PPS If you multiply Child X and his paperwork, which is all wrong, by the millions of naughty kids, there are and have been and then cost it in financial and emotional terms. You will be stunned at the cost. Then you have the wages and pensions of hundreds of thousands of people who are or did work with and oversee the care. And didn't. Then work out how many ruined lives and disrupted families there have been and how many deaths there were . And you will see why they did not want to hear my DIAGNOSIS . 🤔
Maybe Sturgeon should look at her record on these kids in Scotland before a referendum and see how she has faired.
I have said it's an unbelievable story but the truth often is.
Diagnosis
No civic responsibility
Treatment plan
The truth , the whole truth and nothing but the Truth , so help me God. ✅
Does the Queen 👸 really have to do another speech before her Christmas message as the gov really needs to sort other important stuff first?
Huge majority for gov. Can tweak the final agreement on the court room steps, so to speak, defo best interest of the people .
But what do I know? 🤔
The Battle for Britain is over. The Battles in Europe are just about to begin.
After all it's their tick box approach that got us in this mess to start with. 🤔
13th December, 2019
Dear Patient,
I expect the new gov will take a well earned rest over the weekend and push legislation on Brexit through before the Queens new, new speech.
Then 3 weeks off before Jan is taken up by leaving the European Union.
That can't be right when tens of thousands of children are still being abused by the system. I've had no response to my second letter to Boris or the Attorney General. They know but don't want to admit wrong doing.
So I will put my Christmas message together and send it to them next week. If I get it done I'll put a draft up before Monday. Another one you would not want in your in tray.
7+ years since the child's tribunal, where this should have been dealt with and a ton of paperwork to show how they went wrong.
Least we are over the election and the gov can not say they didn't know!
Howard Lamb
DC
PS See old Sturgeon, above the Labour red line, was bitching about a referendum already. What she should remember is that 20 million lab supporters, 8 million libs, will be in the same boat.
Please give Boris a chance. Once the gov has to run policy on fact and not fiction things will automatically change. 🤔👍👍👍👍
It's strange from the election stats that labour control of the richest i.e. London and everyone else wants run away. (Scots who were once Labour) Labour supporters voting conservative what next.
This is not normal, we do not need a conservative gov, we need a gov that gets all the jobs done. 👏🏻😊✊
I blame Teflon Toni. ✅
Thatcher was a scientist, understood the reason for protocols etc. and methodology. Toni was a clever brief, who twisted things to make them work for him. Major fumbled the ball as not fit to rule, an affair with a colleague,r really. Prob should have kept eye on the ball. Then Toni took advantage.
We are still paying the price now.
Maybe at the next election SNP could field candidates in Ireland Wales and all the other labour (once) strongholds. ✅ Engage in politics again. 😂
9th December, 2019
Dear Patient,
I caught up with the family yesterday. Child's flat slowly being rebuilt , new doors go in before Christmas and child's secure again. Cost about 2k in all. Well out of families budget.
Child slowly adapting to life on his own and the security of a front door that will stop entry without a key. Worth every penny. ✅
Howard Lamb
DC
PS With the bloods scandal you have to ask why the Americans who supplied it etc. Never had to compensate in this country?
I expect the supplier was trusted, which is why it took so long to register as a problem. 🤔
So the question has to be why? 🤔
I wonder what Major did or was it Blair? 🤔
8th December, 2019
Dear Patient,
The reason people have lost faith is because there is nothing left to have faith in. Who leaves a child on their own in church? Defo time for change.
Howard Lamb
DC
PS I hold the crown responsible not the Queen, who is about as British as you can get. Every family in the country has an idiot child, this should not be used against her in this game of thrones. Epstein was a very, very bad man who scammed her son. 🤔
8th December, 2019
Dear Patient,
4 days to go to the election. Tribunal scam, Ombudsman scam, complaints scam, how to defend a judicial review and not get done for anything scam.
Too many problem areas for days left.🤔
Busy weekend ahead. Letter to newly voted PM, narrow down the list of people to release more letters to, those in theory who can help. And plan what to or not to, at this stage release.
Chiro experts take on me and my notes for instance, or my explanation for my unique note taking system for a unique form of neurologically and musculoskeletal based specialised techniques, developed over 80 years. All Based on his knowledge as a basic mixer.
Apparently I'm a disgrace, defo naughty boy. I'm sure it will all come out in the end. 👍✅
Best regards
Howard Lamb
DC
PS Throw me out of the profession scam. Got tons of paperwork on that one as well. 🤔
You must remember that you don't catch autism, you are autistic. So if not diagnosed you are expected to abide by the norm. Good luck with that one. Being spectrum we have no norm to follow. 👏🏻
None of this is coincidence, well oiled machine. Who set it up? Who ran it and why? It keeps growing, who knew what? when and how? Not isolated incidents.
7th December, 2019
Dear Patient,
The public inquiry was a very similar scam. We had a wildlife expert who's qualification was as useful as a cub badge. Viewing the property, through binoculars in the middle of a sunny June day. To tell us we had no bats or badgers and there was nothing worth saving in the gardens. 🤔
We had a contractor with another cub badge in trees who wanted to decimate our ash trees which marked the border with the old marsh land. Just in case a branch fell off and damaged a car. Less sap on the paintwork as well. His figures didn't stack up but a nice professor at Kew Gardens help put it straight.
The sound expert explained how a 6 foot fence stops sound travelling on air and I couldn't hear anything from my first floor window. He even managed to tape noise at both end of the garden, protected from noise from the main road by the house, and found you would not be able to hear cars. 🤔
Long list, I'll write the book one day.
Best regards
Howard Lamb
DC
PS The council did not have a wild life officer, so did not respond on these issues. It was then taken that there was no complaint so must be right. ✅
6th December, 2019
Dear Patient,
No news as yet. Still being treated as a naughty boy and I'm now 65.
I was asked today what the scam was re my malpractice suit? The patient improved after care and was checked over by his GP who signed him back to work on light duties whilst he rehabbed with a physio. This would not have happened if his multiple myeloma was fully active, like after his fall 5 months later.
That's not quite how the opposition put it and backed up by experts, who could not understand my short hand and drew wrong conclusions. Then the GP was not sued and because I had not followed procedure for a different expertise, misleading chronology etc. I was in the frame for a crime that was impossible to happen if they had done their research properly. Obviously a common scam that had been perfected.
Two letters, one from the GP confirming that his injuries from his accident at work were healing and no need for a scan at that stage. The other letter from an imaging expert to confirm that the X ray after the patients fall only showed a gas bubble in the intestine myeloma not gaseous so can't form a bubble.
Would have cleared the practice very quickly as there was no case to answer. Not how it ended up though. The 50 lbs of paperwork would not cover the other 4 professionals, just me. All the insurance companies and staff all on wages and writing lots. Court paperwork. It's endless and very wrong.
Best regards
Howard Lamb
DC
PS As no actual expert on the condition was involved, it was a shambles from start to finish. All in the paperwork.
4th December, 2019
Dear Patient,
Actual letter sent to Boris Johnson
Best regards
Howard Lamb
DC
PS first copy gone to wikileaks. Need to post the others soon, as Christmas holiday for them is approaching.
3rd December, 2019
Dear Patient,
Boris 2 in the post and will be there tomorrow at no 10. Registered so no mistake. I'm making a list of others to send it to if I get no response. 👍✅
Best regards
Howard Lamb
DC
2nd December, 2019
Dear Patient,
Boris 2 will have to go tomorrow as practice manager explained my grasp of spelling and punctuation needs some work. 🙊
Best regards
Howard Lamb
DC
PS Hillsborough, Police should have delayed kick off for 15 mins and informed those rushing to get in. Prob couldn't as to time was booked and cop on the job would not have had the power to do it on his own. I expect that came up somewhere.
Then the cover up . Most logical theory so far. 🤔
1st December, 2019
Dear Patient,
Text to a friend:
If only life were that simple
Independence Party. MPs could stand as Con +ind candidate. Same for the other parties. Then if a hung parliament, 300+ could then form a gov under the independence coalition party and Bobs your uncle.
Best regards
Howard Lamb
DC
1st December, 2019
Dear Patient,
Just clearing my head and starting my push till Christmas. Time for children and good will to mankind. You can see why I haven't celebrated it for a number of years.
The last bit I haven't covered is the atrocious way professionals are handled during litigation by the insurance companies and their agents. You can be scammed by the unethical and hung out to dry by your own side if you don't see the scam. No matter how hard you try to explain you are not listened to because somehow you are not expert when you are and their experts are not. Lots of pontification on subjects they are not trained in.
All starts to sound familiar. Even when it's clear it's a scam the insurers don't want to know and claim their costs. 🤔
You are left traumatised and out of pocket. All in the paperwork.
I did write to the insurers but have not had the chance as yet to follow it up as still fighting Child X. Coincidental or not? 🤔
Best regards
Howard Lamb
DC
PS 3 letters in the early archives:
Dear Sue was the first, another to the BCA and a nice one to the MCA who were not my main association but helped anyway.
Much more than that. The box from the solicitors must weigh 50 lb by itself. My solicitor made them give it up. 😂😂
1st December, 2019
Dear Patient,
Part of a text to a friend:
I'm still fuming at the Hillsborough verdict. If there had been a stampede at Glastonbury and 96 were killed and hundreds injured and traumatised, it would not take 30 years for someone to cop the blame. I wonder how they've planned to get off the hook on the bloods scandal where thousands died?
What chance with Child X where over a million have been affected. 🤔✅
Grenfelll. If it had been privately owned with insurance cover, it would be well on the way to be sorted I expect, as government were the landlords and cost from public purse, they will avoid any form of blame to avoid litigation.
Council had to give planning for the cladding, I expect that's where they should have started. 🤔
How did it and all the others get through planning?
Well over a decade ago we had to fight off developer's to protect Metroland and its wild life. The clinic and its Pinner patients fought and won a public enquiry on planning. We were also involved in two other victories in quick succession.
So it's simple to hoodwink planners and twist the truth at a public enquiry to get your own way.
Dodgey experts with pages of bollocks hiding the fact that there is no substance or credibility to what they say. I was fascinated by how the Barristers manipulated information to prove an unprovable point backed up by experts that tell you black is actually white in this case.
I'm still in two minds on whether the council was just incompetent in its defence or more interested in filling housing quota's. 🤔🤔🤔
It's strange how things go full circle. I wrote to Boris then and was not listened to. Our wildlife was decimated by a plague of rats, released during a previous development. Hedge hogs hibernate rats don't. It was the next spring we realised they had all gone except for Harriett the last of her clan. She had been bitten in the eye and nose by a rat and was suffering deep infection when we found her. She miscarried and was only just saved by the vet. She could not go back to the wild so lived with my practice manager as a house hog. Even became a Man U fan.
I think the Harrow observer had my practice manager and 2 hedge hogs on its front page for day 2 of the public enquiry.
Let's have an enquiry means we can drag it out for a few more years and really muddy the water because we already know whose to blame so do what we always do which is nothing and slowly make it go away, ✅
Best regards
Howard Lamb
DC
30th November, 2019
Dear Patient,
Boris 2 done hopefully will get to his office Tuesday but I though you deserve a preview. ✅ Letter to the Prime Minister
Best regards
Howard Lamb
DC
29th November, 2019
Dear Patient,
The Cabinet Office have ignored a request from a court to publish a report on fracking. I expect getting my paperwork back to see what's been done over my allegations of the government (present and past) creating a system where human rights are revoked, children are restrained, causing mental and physical abuse, would not be high up on their priorities but it is the law. How is this possible?
They can do what they want and they clearly feel they are untouchable.
My nightmare for the election would be a hung parliament and Boris looses his seat.
I've been weighing up the pro's and con's of writing to Boris. Even worse if the cons win and Boris looses his seat. Then they would need to vote for a new leader and on and on with the permutations.
Needs reforming, the whole system. What will this election achieve? More of the same, I expect. Round and round we go.
30 years for the Liverpool faithful, who are still trying for justice, yet the cover up will never come to light. The scapegoat gets cleared and the truth will never come out, so the system doesn't have to change. Look we've counted all our ticks and everything is ticketty boo. No upheld complaints so we are doing a great job.
Best regards
Howard Lamb
DC
27th November, 2019
Dear Patient,
Do you want an NHS run by people who do not understand medicine or by capitalist Americans who get the job done but at a high price?
I think I would like it run properly and interlinked with wellness so fewer people get ill. ✅
Let's see now mmmm where are we going to find the correct professionals to do that. What would you do with all that redundant management? 🤔 Get them to clean the hospitals as they aren't much use for anything else. 😂
Still no news.
Best regards
Howard Lamb
DC
PS You would have to reform the food industry and regulate it for a start. Balanced diet and far less preservative which will affect our ability to digest and absorb all the nutrients. Light regular exercise through the day at school, the list is long.
What have they done to wheat? Wheat has been a staple diet back to the Beaker People before our time began, yet a large chunk of the population is now allergic to it. 🤔
Less PC and protocols and a bit more tolerance with understanding and stress levels would drop. That would also help irritable bowl.
Back in the day after teachers austerity. Someone decided to minimum cover low functioning autism and decided that high functioning autism was just naughtiness and the dye was cast. The rest is history and traceable through what's left of the paperwork. 🤔
I wonder what's happening to it now?
25th November, 2019
Dear Patient,
It's a well worked scam re budgeting. You load the figure you need and hide the money saved. This seems to happen all over. Several patients over the years have explained how it's done across councils and government.
Where is all this money and what have they been spending it on? 🤔
Certainly not our kids or elderly or, well anyone who needs it really. I'm pleased that wikileaks is there for anyone to expose these scams anonymously.
As you can see from this site, if you put your head above the parapet they will take shots at you. Ruin your credibility etc.
Still no news. ✊
Best regards
Howard Lamb
DC
PS What's the betting that old paperwork and computers got shredded at the weekend.
Oops how did that happen? ✅
24th November, 2019
Dear Patient,
More Texts
Well if the NHS is skint and hugely short of staff at a level that understand these kids and are able to help them. You can understand why they don't want this to come to the fore.
If it's not bad enough that it's happened, how bad is it that they are not in a position to do anything about it? So keep your heads down and it might go away.
The problem with that is the cats nearly out of the bag and at some stage this will have to be dealt with.
The problem with that is they would have to admit they have known for years and are guilty of cover up. 🤔
The plot thickens.
Text to a friend:
I think the only major thing I haven't done justice to on the site is Treason. Not my area of expertise and if this is ever investigated properly it will be someone else's responsibility. Can't be seen to prejudice just in case. 👍
Well of course they can immediately help. In one of my letters to Mrs May, I gave a blue print for education and support after initial diagnosis whilst they are still young and not being blocked mentally by people who don't know what they are doing.
I believe that there is a lot of helpful stuff re handling autism and how autistic people feel on the internet for parents to self help and understand. As recommended by the world health org on its website.
So it's already started just needs sorting out and legislated so everyone dealing with these kids have a good working knowledge through CPD. 🤔
Big prob with the care homes as most the staff are of low education standard being minimum wage, and the whole system will need to be revamped. In private (profit only) sector where the kids are just a cash cow.🤔 How do you get round that one?
Mark you there have been enough horror stories out of the NHS so it's, to be fare, the whole sector needs to be re educated.
Oh yes and teachers taught to look outside the norm to find the spectrum they can't at this moment see.
The list is endless. Social or in autisms case anti social services, health workers, GP's, neurologists etc.
But first they have to say "we got it wrong" then it can move forward. Otherwise this could go on for years. Once you have been involved at the level I have with these kids you will know, like I do, one more day is to many.
After all who is to blame?
Well they all are. From strategic planners, through committees, legislators, Cabinet, Ministries, from top to bottom, councils, NHS, Prime Minister and the complete structure and office, Political parties etc.
Tends to explain why they don't want to listen to a WHISTLE BLOWER, I expect. How can we move on and save the children when everyone involved has an interest in keeping it quiet? 🤔
Exactly, then you have EU and their cover up and the distinct feel for potential treason. Enough said.
Yea that would help, how many eurosceptics are in the privy council.
Ta text soon
Mate Kieran there when I dropped him off who has wheels.
Last text wrong person. Mother working out how child got in her house and borrowed stuff whilst she's away.
It's strange how all roads lead to Boris. He has had no direct contact on a day to day basis as has not been in Parliament that long. So he is the only one who can not yet been tarnished by the scandal.
Brexit and EU. Constant sabotage of his plans to up hold the democratic vote. Let's hope he has the right people around him to give him the right advice.
I have my doubts but I'll cover that in the letter I may have to send him, I think I once wrote to the GCC reg "not a letter you want in your in tray." ✅
If Boris stands by the golden rules of being a civil servant, we should be in the clear. 🤔
Sorry about the bombardment. Going through continual thought process and conclusion. Can't stop when on a role.
Even put up the wrong text and reply as will show its on going.
Try non to send more but can't switch off until the thought process stops. Autistic OCD not my fault ok. 💋
Best regards
Howard Lamb
DC
PS To big to fail means, they must make it fail otherwise why would we need so many of them. ✅
23rd November, 2019
Dear Patient,
Text to a friend
Sorry not been in contact but think I've made good headway on quest.
Kids today are growing up faster than their mental comprehension can cope with. Shock imagine on the net, cyber and school bullying. Divorce trauma. Loss of someone close etc. put blocks in, normal kids let alone those on the spectrum.
It would be nice to see the stats of those who have been restrained prior to suicide against those who hadn't. 🤔
Best regards
Howard Lamb
DC
22nd November, 2019
Dear Patient,
I think it is crystal clear that nobody wants to deal with the reality of the situation. I expect the lawyers were involved early on and instructed everyone to keep quiet and not give me any more ammunition. This of course is not democracy but totalitarian. I believe I mentioned that in one of my letters to Mrs May.
Nobody tackling the enormity into the run in for the election. Christmas break, Brexit then try to avoid it further after February.
This is just wrong, more kids being more damaged because there is no justice for autism or mental health in general. Those who have the duty of care more interested in saving their own skins rather than fix the system they corrupted.
What should I do next? 🤔
Do I continue to wait as I have done for nine years and more or do I try and force it into the public eye? Which ever way I go I am not letting this finish any time soon. I expect the Attorney General must have had all the information he needs by now, is he working for the greater good or his own. 🤔
I'll let you know if I hear anything.✅
I expect when there is nobody left to prosecute, then they will come clean. ✅
Guardain article – Former Met police chief calls for focus on 'very tattered' justice system
Best regards
Howard Lamb
DC
PS Plan B could be an e vote for a criminal investigation into perversion of justice for autism, including trauma leading to mental health issues and suicide. 🤔
I hope that someone out there can do it because I'm up to my eye's at work and with my quest. ✊
Obviously no questions in house till next year so plenty of time to get it going. 👍
18th November, 2019
Dear Patient,
Rested and raring to go. I've had a chance to think things through.
If World Health Org. Says educate the parents, kids have rights taken away etc. The same as my letters to the PM stated, and nothing has change, you have to ask why?
All the agencies that I have dealt with are all insular and self preserving, if what is said does not comply with their policy or their experts, who to often aren't. Nothing gets done or changes, as all above pay grade responsibility, no information trickles upwards and everything is ticketty boo, 😒. ✅ Food for thought
Best regards
Howard Lamb
DC
PS I think that's roughly what I wrote to the GCC in the families complaint letter. Which was deflected and deferred. Didn't even get in touch with the patient as per their own protocols. Their job is to protect chiropractic patients after all. 🤔✅
PPS For the system to counter every move I've made there has to be overall control. Hence coverup and criminal (perverting course of justice for autism). Who investigates the privy council? The privy council? 🤔
17th November, 2019
Dear Patient,
No monsters this trip, text to the best Irish guide on the river.
The picture says it all.
Dear Edd
Brill week yet again. As they say you can pick your dates but not the conditions. Cold fresh winds from the north and rain with cold water from the upper system, the cats were off the feed, carp to 30+ and and roach to 2+ more than made up for their absence and with the limited time on the back due to the conditions. No point doing the hours when there is little chance, better to fish clever and enjoy the trip. Big Ta. As always a pleasure.
Uncle buck 💋✅
PS I forgot a personal best ide was it. Rare fish. Just need a 3 lb Rudd and I've got the full set. 😂
Best regards
Howard Lamb
DC
PS Figure world wide show Switzerland has highest autistic rate per head. Only because they diagnose more than the others.
The true figure is prob closer to 1 in 40 to some degree. Also if the world health authority is saying exactly what I have said about autism, the government has know for years and done nothing. 🤔
After all just look at the Houses of Parliament. 😂
I expect many will be on the sociopath side of the spectrum. ✅
16th November, 2019
Dear Patient,
It's not as if there isn't helpful info out there. So why are they abused in this country?
World Health Organisation – Autism spectrum disorders
Best regards
Howard Lamb
DC
PS Just google world news autism.
Defo not naughty, diagnosable and treatable. So why aren't they?
15th November, 2019
Dear Patient,
The term year on year increase keeps cropping up 🤔
Guardian article – Cost of housing homeless families rises to more than £1bn
Best regards
Howard Lamb
DC
PS Sold all the houses and cyphened off the cash to pay for pension shortfalls, no proof but I wouldn't put it past them.
15th November, 2019
Dear Patient,
It is clear that none of the parties want to sort this mess out , well ,where is the benefit for them .
Hopefully that will change as it draws closer to the election .
They have to look at the whole system, as it's the whole system that has been twisted against those least able to defend themselves and in most need of diagnosis and the appropriate treatment plan.
At this moment in time, it's control via drugs or other and if you don't comply they can use force (restraint).
At no stage of Child X's journey did he get the help that could have transformed his life. Even when the council lost his tribunal, his reputation as a naughty boy continued until the placements failed. No psychology, anger management or therapies recommended in the judgement. Just contained and restrained. Even when he won after restraint, through complaint to the outside. He was left in an impossible position. Who wants to stay where they do that to you?
Poorly trained staff and clueless management. Not capable of diagnosis and influenced by social services who were having to pay, as were education. No sorrow for their failures, well chronicled in mother's paperwork.
Naughty boy whose bad mother twisted the system against them, seemed to be the attitude.NHS takes years to diagnose, then does nothing. Councils have very few placements for children who are not consistent with the norm. They sub contract to a money making exercise or placement as they call it. Which supply minders to keep them out of trouble and shadow them all day every day.
If someone was doing that to me I would get fed up real quick, the kids have to put up with it, when they meltdown they are restrained, which does not help theirstate of mind. Just naughty with removed human rights after all.
Been in contact with the practice today, still no news. 🤔
Best regards
Howard Lamb
DC
13th November, 2019
Dear Patient,
Not just that one, several have been exposed over the last year or so. Patients are not treated and helped but controlled and restrained. 🤔 Guardian article – New inpatients banned at mental health unit rated unsafe
Best regards
Howard Lamb
DC
11th November, 2019
Dear Patient,
Child X was bullied at school and by the head teacher, short sharp shock which did not help when he was quite young.
Again later when the mother had to get her MP involved and press. So nothing new, just building numbers year on year.
BBC News – Bullying: Fifth of young people in UK have been victims in past year – report
Best regards
Howard Lamb
DC
11th November, 2019
Dear Patient,
Year on year increases again, you can start to see the picture.
Guardian article – NHS cancellations of child mental health sessions jump 25%
Best regards
Howard Lamb
DC
PS You also have to remember the low grade professionals involved and their low success rate.
I was stunned by there handling of Child X. All in the paperwork.
9th November, 2019
Dear Patient,
Crashed and burned. Lazy day, fly tomorrow and then five whole days of peace and tranquility. (calm before the storm I expect)
I was very moved by the 320,000 people who have dropped through a huge hole in the safety net. Normal people going that extra mile to make a difference on this shame of our society.
Well if they had been diagnosed and the families helped with expertise and understanding I'm sure the results would have been different.
If a change had started 7 years ago when I should have got the help and support I should have expected as a qualified primary health care clinician, things could have changed massively by now.
So many questions to work out whilst away, who knew? How did they try to pervert justice? Are they truly untouchable? 🤔 Food for thought.
Gone fishing. 🎣☺️
Best regards
Howard Lamb
DC
8th November, 2019
Dear Patient,
4% increase year on year. Suddenly both Labour and cons are going to solve it. 🤔
Sky article – General election: Meet Tom, just one of the 320,000 people who are homeless in the UK
Best regards
Howard Lamb
DC
6th November, 2019
Dear Patient,
Someone in clinic today, call him patient mole, says I've stirred things up a bit with the powers that be and suggested that I give the Attorney General a bit more time to respond and save Boris 2 till closer to the election. He said to make it a complete letter as will prob get a ban for further communication, so they get more time.
He is prob right so off to Spain fishing from the weekend. It will give me a chance to work out my game plan as Boris may not be PM any more. Then the Christmas break (do they ever actually work for there money?) then second week of Jan till end of month Brexit or not etc etc.
Some of these kids will be old before they get justice at this rate.
Best regards
Howard Lamb
DC
PS I bet it's the number crunchers that are holding things up. Ironic really, Labour just stopped the gov from checking out their costings from the public purse 👛 yet can cost child abuse. 🤔
Why should we give naughty kids anything is the norm? So you can understand why the number crunches are being slow.
5th November, 2019
Dear Patient,
Thought of the day:
I hope that the report on Russian influence on our elections is balance and the whole truth showing what influence we have tried to have on Russian elections (Ukraine) for example, so we get the full picture. ✅
Best regards
Howard Lamb
DC
4th November, 2019
Dear Patient,
Thought of the day:
If the people on the ground are trained properly and taught understanding, and covered by nice and regulated properly why would you need all the boxes ticking or tickets and the trillion pound? Debt for their pensions? 🤔✅
Best regards
Howard Lamb
DC
3rd November, 2019
Dear Patient,
I will be finishing Boris 2 today. I will prob CC it to certain media to ask for help in actually getting some answers.
I hope that the victims mums are banding together and will be asking questions during the election.
I have known some very ethical lawyers over the years up to high court judges (as patients and some as friends). I hope they will protect our bad mothers and there victimised naughty children.
I expect those in our forces with post stress who have not been treated well, will start to be heard as our war goes on till, I expect, after Brexit, if it ever happens.
I have to decide if I go fishing in Spain, week after next, or start my election campaign. Unfortunately I haven't the time to door to door canvas around Herts but I am sure I will find other ways. My manifesto would have been harsh! Always another way to skin a cat 🤔✅
Best regards
Howard Lamb
DC
PS You don't want to be sentenced by a high court judge who has acute sciatica and sitting makes it worse. 😂
PPS Even if you are a bad mother you are still entitled to the protection of the law, particularly your naughty traumatised kids, not their fault. 👍
I expect when the total death count for this cover up through suicide, drug over dose, just living rough etc. of our vulnerable children. It will make the bloods scandal look small in comparison. Prob explains why they don't want to talk about it. 🤔 Prob explains why I looked into crimes against humanity at The Hague.
Maybe they can't act on member counties so that's why they don't want Brexit. No evidence to support that theory but there must be a reason why?
Ah who listens to public enemy no 1. ✅
That explains the euro connection, all in it together. I expect Britain is better than many in the euro zone in dealing with these kids and united in law. 🤔
Well you work it out.
Dear PM
😡😡😡😡😡😡😡😡😡😡😡😡😡😡😡😡😡😡😡😡😡😡😡😱👏🏻👏🏻🎉
It wasn't that long ago Rumanian kids were in a horrible state and we helped out then. What are the rest like? 🤔✅
That's why I've hummed and hared about using the RT channel as Russian not a great example. China not great on rights 🤔 USA USA USA are still shorting niggers (after busing them and picking cotton) so no help there. Good old Aussies I new you would come through. 😂😂😂
Sky AUS, it's rumoured is an actual news network. Who would have guessed?
Thought of the day:
If the opposition have actual proof and not fresh air, there policy is better than the Gov's then they can oppose and not just to muddy the waters in a grab for power. 🤔 Could never work because they would have to know something rather than tick a box.
Cabinet shuffle time. Over night you must sort out the complexities of the national health without qualification or experience in any part of the organisation now. It's ok because all you have to do is count ticks and report back. ✅
I forgot their important role of fending off awkward questions and doing nothing about it as we are on course for our strategic plan, can somebody remind me what that is. 🤔
Prob in 50 years when finally released, highly homogenised. We will see their truth if anyone is still alive who cares. But as in an abusive care home can't do anything about it.
Always feel so much better after a good rant. ☺️
The third part of their job is to look busy and important at all times and finally look and sound like you give a s—!
2nd November, 2019
Dear Patient,
I'm taking a few days off from my quest for justice. I have put a lot up in the past 3 months and pretty much covered most of it and need to allow it to sink in.
Stu back next week and hopefully my practice manager. Then I can send my last letter to no 10 before I have a week off to catch monsters, either rod and line or other.
A week is a long time in politics and with an election coming up I am sure justice will be on the agenda. Press can then just rephrase the questions and not break the law. 😂😂😂✅
All child abuse should be a criminal offence but seen as worse when done by those with a duty of care. Which party will pledge that one? I'm sure you can all think of good questions, after all it is your democratic right. ✅
Oh and with historic child abuse back in time and who was responsible. 🤔
Diagnose all the kids with post traumatic stress, trace it back to the beginning and charge those responsible. Sounds fair to me. 👍
If you are a therapist and did that for a tribunal 7 1/2 years ago and they are the professionals. I can't wait to hear their excuses. 😂
I'm not expert but it looks looks like a cover up to me, but I would say that being investigated as public enemy no 1. Defo my fault then. Not.
Best regards
Howard Lamb
DC
1st November, 2019
Dear Patient,
I noticed the new bill re abused children was based in civil law, the abused child then has to find a solicitor they can't afford and then go through 3-4 years to get it into court and then be abused more by the oppositions legal team.
If the child has autism or mental health issues and or traumatic stress they will not be able to do what would be necessary to win their case. Once over 16 they have to run their own lives and instruct people etc. Child X has trouble doing a shop let alone brief a brief.
The bill will prob block historic abuse to save a fortune, clearly social services, Ofsted and the other agencies that failed to pick up the abuse will not have to face prosecution.
Clearly it should be criminal so a proper investigation and prosecution takes place. Much quicker and more chance of justice which will stop others from committing this type of crime. Agencies that fail should be investigated and wrong doing should be prosecuted. Job loss to jail. Management cover up should be, don't pass go, go straight to jail. (abuse of position whilst abusing a child) I can't wait to read this bill to find the loopholes they've put in so they are safe. Parliament has over seen decades of abuse to huge amounts of vulnerable child, then out of the goodness of their hearts their bill will sort it all out. 🤔 Or not ✅
Compensation should come from a fund. And then the perpetrators insurance or industry or personal assets can be returned to the fund.
It could be fixed on a scale 1 to 5, 10 k up to 500k or million. Prob save more than that on solicitors and barrister fee's alone.
All kid has to do is give a statement and the police do the arrest. ✅ Protected in court. And a check on the way out.
Keep things simple and cost savings will be immense. 👏🏻🎉👍
Best regards
Howard Lamb
DC
PS A patient asked today why I haven't taken it to the press yet?
I explained that whilst the gov is investigating their hands are tied by law and can't report. Another subtle perversion of justice. ✅
Haven't talked to the mother or myself. So can't have been much of an investigation unless they where building a case against us. 🤔
Well look at it logically. If I go away they get away with murder.
PPS Those who are guilty and hide assets not to pay. 💰 Do not pass go ,🚓 to jail. 🎉
It's about time the gov caught up with this century, or go back in time where professions and experts were actually that. People of honour and ethics who do the job to the best of there ability. Not the layers of box ticking parasites protection their own position. 😡
I new it would all be my fault in the end, DC and enemy of the State. I bet not many have that qualification. 😂
31st October, 2019
Dear Patient,
Might effect the money for their pensions I expect. Only naughty kids not decent people like us. 🤔
BBC Article – Historical Institutional Abuse Bill: No 10 hopes bill can pass before election
Prob had to re write the law as took their rights away in the first place.
Best regards
Howard Lamb
DC
30th October, 2019
Dear Patient,
Short sharp shock again by an idiot with no qualification. How many more before we get the changes needed to protect these children, often from those who are meant to care for them? 😡
Guardian article: Care home leader jailed for not giving evidence at teenager's inquest
Best regards
Howard Lamb
DC
PS I did once say I was told an unbelievable story. This one just happens to be true. ✅
The mother of the tragic girl has had to wait 3 years to get a small poetic justice. Led down the garden path, we know what we are doing. We don't like contact with the family whilst we sort the messed up kid of bad parents. Saw it time and time again with Child X. Not listened to and blamed whilst they kill your naughty child who has had their human rights taken away. Just evil.
In their eyes suicidal tendencies are not a cry for help but attention seeking and restraint helps. ✅
How do you put a new pea in my whistle, no matter how hard I blow it nobody seems to hear it. 🤔
Why does Ofstead fail? Because they listen to tick box idiots who don't understand one thing about these children and don't understand what is being done to them. ✅
If only life was that simple in the real world.
30th October, 2019
Dear Patient,
If you look at all this logically, what are the chances this is an isolated case? For them to run the system, as they have, there will be hundreds of thousand of them. Complaint, as I have found, is not possible and that's a big shift from democracy.
So I am waiting for a response from those who have actively covered it up for decades (prob). How's that going to go do you think? 🤔
PS Just think of all the money they have wasted on a system they designed not to work, except for the norm. Then the infrastructure to protect in 🤔 etc. If that money had been spend properly we would not have a problem now. Shit strategic planning and implementation I expect.
Who were those responsible for that historic abuse of children and their rights?
Best regards
Howard Lamb
DC
29th October, 2019
Dear Patient,
Part of a text to a good
Just finished the complete history up till now on justice site. 😂😂😂😂
You were at my GCC victory bless you.
They missed my toggle and shot themselves in foot.😂
I expect the powers that be understands by now it's all been a tissue of lies and a huge coverup from top to bottom.
How do you sort that one without making a ripple?
You can bet they will tr. Given bojo the benefit of doubt and he has a few mountains to climb. Had a patient say some good things about him after his tour and briefing he got at hillingdon NHS, by a top man. 👍
Best regards
Howard Lamb
DC
28th October, 2019
Dear Patient,
Not just in our country then Guardian article – Children with disabilities suffer 'severe neglect and abuse' in Australian schools
Best regards
Howard Lamb
DC
28th October, 2019
Dear Patient,
Patient said once I was brave to put my practice on the line. I said I was last of the Mohicans because I was hard to kill, anyway I was only dealing with tick box dip shits, so they didn't even see they were at war. 😂😂😂
I expect the doctor/doctor side of the profession have had their heads turned by lucrative NHS contracts. Beware of strangers baring gifts, that's what happened to osteopathy in the States and where are they now? 😂
That's why an independent register is so important. Not going through only BCA chiro' are proper again.
Best regards
Howard Lamb
DC
PS Expect that's why I was never accepted by the BCA. We crack and toggle doesn't work. Embarrassing for them if that was a lie. Would explain much. 👍
PPS I wonder how much of the whistleblower film ended on the cutting floor? 😱 Let's hope it's recut for the world market out of government politicking.
The reason I developed expert short hand was to comply with our rules to the letter and no more. I had done a full case study on the potential ramifications from my chats to dad. Prob what saved me with the malpractice case as long hand always best if they don't understand the short hand. 😂😂✅
You could say at my successful reinstatement was because they forgot about the toggle. 😂
Karma can be a bitch.
I was talking about the toggle switch on the form at my appeal and they had wandered off on a different option. 😱💋
26th October, 2019
Dear Patient,
Text to a Straight:
Remind me, who was there expert witness in the Flynn case that Stu and I contested? I forget what was said. 🤔
can I get CPD for the research? Huge piles of paperwork from everyone.
What a waste of time and money that turned out to be.
Who was it that made money from it and who didn't? 🤔
Do you think there could be a link? 🤔
How are you expected to win the case when your association is working against you, just a thought.
Sorry. 💋
After all how could I diagnose autism when I'm a shit chiro who can't diagnose ——– ——- Look at the state of his notes.
So I communicated with GCC and BCA over Child X. I clearly showed abuse. Then all of a sudden GCC and BCA are trying to get me out of the profession and MP/judiciary disappear. Child is then trashed and thrown out of placements and left on the street. All in the paperwork but without communication I have to fear the worst.🤔
Maybe if the BCA actually had a good clinician understand what I had written in the first place things may have been different.
They couldn't get rid of me for malpractice but to confirm, I gave them the opportunity to get rid of me via CPD. Prob forgot I was involved with setting up code of practice, back in the day so luckily knew more than the regulator did. Expensive exercise just to confirm what I all ready knew 👍✅
After all my father died just before recognition, in 1999, for his exemplary work to help get the profession where it was. We went through them together and picked holes. 😂
Picked holes! Discriminatory to toggle even then. Slight of hand by the BCA to get rid of toggle and percussion at the same time.
Osteopathic techniques with subluxation not a suitable reference for HIO or Mc T.
All about standardising the profession to a level where you can't do anything wrong because you can't treat your patient except in a basic way you learned at there colleges. ✅
Best regards
Howard Lamb
DC
24th October, 2019
Dear Patient,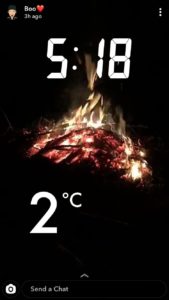 Child X had issues and disappeared last night. His mother was unaware he had slipped out and spent a lot of time looking for him with dread in her heart. ❤
A couple of mother's instagam messages explains:
"Throws are missing from my house as well just checking his flat"
"Tents missing out off cabin"
"Found him in wood holly lane"
"He had shit load suit case tents cooker. My throws and pillow sleeping bag .. every thing apart from kitchen sink ..
Well he don't do washing up 😂
He feels he had no choice.
Girl friend not happy, can't stay there. Flat door been done lots and the police don't respond to 999 calls. Mother and he had nasty threats that the police are looking into. Can't stay with mother because he's a one man demolition army and she want her house in one piece. Can't come and stay at mine because he has no transport. In fright and flight mode so ran away but not fully thought through.
Next stage under the arches I expect. And there's nothing I can do. 🤔
Best regards
Howard Lamb
DC
23rd October, 2019
Dear Patient,
Text to a straight:
Hope you have kept an eye on the justice for autism sight, put up my explanation for straights and mixers. If you notice at the conference in Brighton I was a bit disrespectful, it's because I saw them as glorified osteopaths who pretend they are doctors.
Paul seems to be happy with the new regulator. So I can not expect change from within.
Well many moons ago I talked of watching squirrels burying nuts and can now dig up as many as I want. 😂
Please thank — for me for holding my hand, so to speak, at conference. 💋
PS Remember I took the mother who had a stand to promote her business.
No, the stand was the year before, she did MCA and UCA conferences. She actually felt welcomed at the MCA, BCA she felt ignored and picked up a few clients at the UCA. She networked and came to the supper. 🤔✅
It was soon after that that the child's placement started to fall apart and she crashed with ME due to the huge stress she had been under for years.
Best regards
Howard Lamb
DC
23rd October, 2019
Dear Patient,
If you are frustrated with Brexit over 3 years, imagine how I feel after nine trying to get justice. I've decided to keep my letter to Boris short and to the point.
Dear Prime Ministers,
I applied to you for all my paperwork which has not arrived and is long overdue. Please send ASAP and could you explain why you think you are above the law in refusing my request.
Please also explain why when I've whistle blown re child abuse you have not acted.
Please could you also explain why you have felt the need to cover it up.
A speedy response would be helpful.
Best regards
Howard Lamb
DC
21st October, 2019
Dear Patient,
A text to a friend re profession:
A straight chiropractor, is one who only uses chiropractic techniques (recoil or percussion) with high speed and little if not no force. To realign the spine through antalgic reaction within the body. Qualified as clinician.
A mixer is someone who mixes chiropractic subluxation theory with adapted osteopathic technique which mobilises joints and can help to alleviate pain. Qualified clinician.
When I was at college both sides had to learn the others techniques as well as their own.
With a high percentage of mixers in control of education and association the straight side got dropped and the myth that the toggle doesn't work began!
You've all seen my waiting room so one of us must be wrong. 🤔
Yes that's right, if the mixers had backed a straight diagnosis they would have to admit there are other parts of chiropractic. And the lie would come out. Then shot themselves in the foot because the GCC saw no back up for diagnosis so down grading the profession to below physio. ✅ It will become more clear once I've asked for and got the paperwork. At the moment all questions and no answers.
I believe it's called politics, only people hurt are the kids. 😡
Best regards
Howard Lamb
DC
21st October, 2019
Dear Patient,
Those who follows this site will know I like to confirm what I have written so there is no confusion to it being true. This article in the Guardian (Britain now G7's biggest net importer of CO2 emissions per capita, says ONS) confirms what I was saying a while ago 🤔✅  Click here
Best regards
Howard Lamb
DC
PS Boris should ask the queen for a free vote so her people can finally have democracy. 🤔
Maybe all parliamentary votes should be free not whipped through or blocked through bloody mindedness and bigotry. It might work better then if the people weren't bypassed. 👍✅
If MP's did CPD before they enter into a role of power. Then might understand their job before they get it.
Revolutionary, a minister with hundreds of hrs of CPD who can actually do the job rather than charade.
20th October, 2019
Dear Patient,
Text to a friend at the conference. Explains my stance I expect.
If you see —
Can you tell her that with DD Palmer hammer and nail and BJ's toggle recoil and HIO no diversified anywhere so the big influence was A J Stills and his osteopathy. 😂
And they call themselves chiropractor. ✅
Back in the day osteopathic care got big in America and was absorbed into medicine and virtually disappeared in the States. So osteopathic technique with chiropractic expertise in neurology and specific 3D and weigh bearing X rays to diagnose mechanical dysfunction was born and rigidly stuck to by part of the profession. Toggle and percussive techniques are difficult to master and develop constantly through a career as an art. So over the years we have become a small but effective part of the profession.
Another text on the subject
Best regards
Howard Lamb
DC
19th October, 2019
Dear Patient,
Day has gone better than expected. UCA conference full of enthusiastic kids learning their trade. One dark moment where the new regulator was answering questions at the end of the day. I had several for him but when it came to my turn it was quickly wrapped up because the room needed to be set up for the dinner dance tonight.
Was not happy. Feel a letter coming on. Clearly he has no power as under privy council guidance as he said their main function was to investigate and deal with complaint. Clearly he has no clinical background so will not be able to stand up for us against NHS strategic planning.
Don't think I can use that in my learning cycle.🤔
Best regards
Howard Lamb
DC
18th October, 2019
Dear Patient,
Everywhere you look in the treatment of back problems there is a basic lack of understanding of what is actually happening. Surgery wall papers over cracks in the majority of cases. Last stage intervention because the basic mechanical dysfunction has not been dealt with over a long period of time.
Not helped by imaging done whist not weight bearing and after being straightened up for the image. No true understanding of dysfunction anatomy with complex chronic unbalanced structures that they are dealing with. Injections alleviate pain, they don't solve problems. Physio helps rehab an injury but in the more chronic or severe injuries can not correct the mechanical balance.
The type of conditions I've treated over my 41 years of training in chiropractic, have changed radically as has life style. Doctors medicate to control pain, can't read an X ray or image anymore and google for advice or refer to a physio.
Most backs I'm dealing with are multiple repetitive injuries which have complex multiple structural memory for each unresolved injury.
Mobilisation will not help because you have to rebalance each injury to resolve its underlying predecessor to reboot an antalgic response and a reset to a previous pattern as you rebalance CNS, autonomic system and body. So how do you solve that one? Technique maybe. ✅
All injuries have to be understood which means you have to go back to the beginning to understand what happened and then you can see how it developed. Basic diagnosis
Exactly what I did with Child X. All in the paperwork that they don't seem to want to read. ✅
It would seem that there is room for improvement in all areas but ego, protection of position and refusal to admit wrong doing, is getting in the way. 🤔
Maybe those in power should do some CPD on George our patron saint. And learn and act on the massage.
Even at the mobilisation end of our profession their results will be better than that on offer with the national health after all. I've seen the results that proved it. 👍
I Think that was part off the reason we were recognised and having accredited teaching facilities producing qualification of doctor/clinician, for decades might of helped.
My father did his pre-med in London before his doctorate in America and then qualified to practice. By the Californian state. That was back in the 1930's. 🤔
What went wrong?
Please vote for a public inquiry into the setting up and running of my profession on this web site so we can get a better understanding.
One last thing before I leave having not done anything I should have.
If parliament rejects Brexit, I must assume that MPs are just muddying the water to avoid justice for vulnerable kids, all traumatised and given mental health issues when they should have been protected.
And will act accordingly. ✅
Best regards
Howard Lamb
DC
18th October, 2019
Dear Patient,
Running late and stressed.
I hate conferences just to get my CPD. It's never about improving technique, which you would have thought was the most important thing. Usually about motivating chiropractors and how to get patients through the doors. Well I've always worked on the basis that if you get the majority of your patients right they send you lots of new ones. All about technique.
Obviously with the waves 🌊 I've caused I will not be met with open arms, so an isolated weekend not learning much.
Once upon a time there were benches all over the place for chiropractor to adjust each other and discuss technique but I believe the GCC stopped that (not 100% sure) but it doesn't happen any more.
If anything happens I will let you know.
Still no news, once the Brexit vote out of the way I will send my letter to Boris. ✅
Best regards
Howard Lamb
DC
PS Maybe I should were a blond wig and pump up my chest to get his attention. 😂✅
PPS If you get your patients to improve and they send you new ones, why would you need a marketing machine for new patients? Surely good technique is vital in the process. 🤔💋
What would I know after only, Feb 1939, 80 years of on going development by our family. ✅
13th October, 2019
Dear Patient,
How much further down the line would our handling of our naughty children be if action had been taken after the tribunal 7 years ago? Even more depressing is how many people and departments have been dragged into this cover up of whole sale abuse of our most vulnerable.
Busy week ahead, short week as not in, Fri Sat clinic as on conference. Stu on holiday half term with his kids, so clinic will be rammed. Sorry but we normally only take 4 weeks a year and the 26 Saturdays means we work all year and end up -6 days off and no holiday time for a 5 day week…
Due to the constant watering down of our profession, most colleges teach basic diversified, at a level that would not harm anyone but also just mobilise and not re-balance. This means that new recruits have to start from scratch and take 4 years to bring to a level where they will help my complex patients.
However gone fishing for monsters after Brexit in November I'll post the pics 😂 can't wait. 😊
Those who mobilise tend to ask for payment up front for treatment, 20 or 30 at a time. Usually you are more mobile and in pain at the end.
That's what the original science said was happening all those years ago. Why haven't we progressed further by now?
BCA in charge of profession, royal college and the largest influence on education.
And of course have a top official who had worked and was paid by the GCC.
Since then there has been a shift in power and the alliance (McCA SCA and UCA)now have more members, than BCA, who hate the basic style inflicted on the profession by the BCA and GCC. There's always hope. ✅
Best regards
Howard Lamb
DC
12th October, 2019
Dear Patient,
A text back from a friend and colleague re the presidents message:
Yeah better to discredit the profession of chiro than protect children.
Hence vote for public enquiry on justice site re setting up and running of the GCC.
All valid points and questions. Be interesting to see if they acknowledge at conference. Must be a concern if they're interested in long term chiropractic development.
Defo no cover up here then.
Best regards
Howard Lamb
DC
12th October, 2019
Dear Patient,
Text to the presidents:
If the NHS is now referring patients to physiotherapy, to refer for scans, where does that leave us as a profession?
By lumping us together and regulated separately from clinicians and pysio are there to refer to person, so we loose contact with GPS. Our position in the pecking order will change and we will not be able to assure our patients health as a result.
I'm sure you are all on the case and hope to be updates at the conference next weekend. 💋
Back in the day when we were shown to be more effective than physio. Did anyone check to see how many chiro successes were on physio failures.
That would upset the apple cart a bit.
All depends on getting the best result for your team. Not the greater good. Physio in the strategic plan, we are not.
Why? 😱
And the patients were prob chronic and repetitively strained which is much more complex as you know. ✅
Last in the subject. I expect the GCC will be rubber stamping the privy council's strategic plan. Have you had any thoughts about my suggested options re self regulation like other professions? They we might be able to develop at last, as per the chiropractic act.
Still no news.
Best regards
Howard Lamb
DC
11th October, 2019
Dear Patient,
What do current laws say?
The Treason Act 1351 was designed to punish people plotting or "imagining" the death of the monarch, "levying war" or "adhering to the King's Enemies".
Death of monarchy via absorption into Europe. Levying war. Brexit v remain. Adhering to Kings enemies. Siding with Europe over the crown.
Democratic vote. Yet years later we have not left.
Nothing is straight forward anymore.
Take these children 👶. Traumatised by the state, wrongly accused. Denied basic rights. Not diagnosed so get no help or understanding. All access to services denied and then turfed out on the street to fend for themselves.
It's ok though because they were naughty.
Still no news.
Best regards
Howard Lamb
DC
PS It makes you wonder what the commission has done to interfere with our parliamentary system to make us remain but in a weaker position and after robbing us of key industries.
6th October, 2019
Dear Patient,
I watched a programme on Tesla last night, Autistic and OCD. His condition was explained well. When young, AS people are a blank canvas. If they don't laugh it's because they haven't learnt how to yet. But if they don't learn, a pattern can be set for life. They have to learn what much others take for granted. This causes them to be heavily reliant on natural instinct, until they have understanding. With their obsession based existence, early blocks into fright and flight mode will slow normal development emotionally and the ground hog day begins.
Those who have read my stuff to the tribunal, Sir MP and regulator will understand what damage they did to a vulnerable child. It's ok though because he became a naughty child and the mother's life was destroyed so Bad Mother.
Tick your box and then can go home and sleep well. 😡
Best regards
Howard Lamb
DC
PS The drugs they use to control them with are adult drugs which restrict juvenile brain development, in some cases leaving the fully developed brain smaller than the norm and emotionally confused which restricts development further. 😡
How can you prescribe adult only (by law)drugs to children as young as six (Child X) and it be legal?
Did the drug companies stop the sale to kids or clean up like with opioids?
Ripple after Ripple.
Child only wants to run away (fright and flight) so he only obsesses about that. Not reading, writing or maths, let alone interactive emotional bonding. 😡
Run Away X infinity. We can't have that RESTRAIN Them!
It's all on the net. MRI results linking adult drugs with brain size for these kids. The reason that they are adult only. 🤔
Go and Miss Marple. ✅ A clue. This chap thought he had cracked autism. All the MRI results showed a smaller brain. 🎉
Unfortunately when he checked those who had been drug free they were normal.
Those who enjoy wading through ministry BS. Check out gov and drug regs. ✅
Tesla will have left his results. Someone has the knowledge but where's the profit in free power.
4th October, 2019
Dear Patient,
Still no news from the powers that be. I will have to take a back seat just for a few days. Child unresolved issues and flat out at work. I'm sorry many of you are having to wait to get an appointment but Stu and I are flat out and it's impossible to recruit. It seems the new generation don't want to learn there trade, after all they can goggle it. Heaven help me.
Best regards
Howard Lamb
DC
2nd October, 2019
Dear Patient,
This is what is happening the whole time to undiagnosed naughty boys and girls 😡 Click here for Guardian Article – Homeless protesters storm council building in Chester
Not abuse? You've been naughty so you don't get anything. We only help nice people like us! 🤔 Afterall we are not made of Money. ✅
You would not leave a dog out in the rain. Shelters for the homeless don't allow pets. So where do those with dogs go?
With spectrum kids obsessive behaviour patens are the norm. So if inspired in a positive direction they will excell in a positive way.However if put into a negative spiralling the child will obsess in a distructive and negative way obsessively.
The head of the council should go and sleep on the streets with our thousands of homeless for a week and then see what changes happen. Prob could solve the problem if he and his or her mates took a sizeable pay cut for failing those who desperately need care. It would prob solve the problem. ✅
With traumatised kids, particularly spectrums, they stay in flight and fright mode for years, this chemically changes brain function and limits focus. Groundhog Day then persists.
I think I wrote in my first letter to the Regulator, "If you do the same thing in the same way, you get the same result" ✅
As with Child X. Make them laugh and they release serotonin (happy drug) that counterbalances brain chemistry due to flight and flight influence. The longer you can keep them in a happy state of mind, you start to unwind the obsessive negative patterns and slow them to obsess with help in a positive fashion. All in the child's paperwork ✅ Show
Best regards
Howard Lamb
DC
30th September, 2019
Dear Patient,
Apparently I can't suggest they are all lined up and shot for treason to the Crown. So Boris 2 is still in progress. As for vaccinations, may be if those who saw change in their children after vac would speak up, if there are any and maybe we can clear the air and move on.
Maybe schools should be looked at as the major spreaders of germs or viruses. UV lights, regular disinfecting etc. Who knows it might help.
In a PC world who understands a metaphor?
I expect they looked at hygiene and health in schools but it was much cheaper to jab. Flu and dozens more. ✅
Prob should look at filtering out viruses on planes ✈️ recycled air and that might help stopping the world wide viral invasion. Maybe stop people from traveling if they contagious. 😷 Raised temp at airport and come back when you are over it. 🤔
Even if they flew 😷 with an antiviral impregnated mask it would help. Think how much tax they could make out of the masks. Into the coffers of the 🌎 health organisation. 👍
Best regards
Howard Lamb
DC
29th September, 2019
Dear Patient,
Text to a friend:
A Labour/Lib Dem and quisling gov on its way. All looking at their professional personal position. And the country left, going to the dogs.
Wed should be a big day in parliament. Will try and get letter to the now PM out by then.
I am researching the special police unit that investigates those who have abused their office that, Boris will have to talk to and then drop them a line if allowed. Prob not open to the gen public because there would be 10s of thousands complaining.
As you can see from child's site, their is no point if they don't want to hear.
Strange how Snowden is in Russia but a whistleblower on trump gets centre stage. Is it just me or are these huge things just coincidence? Doctor of science me, so you know the answer. 😂
Hell hath no fury as a woman scorned eh Hillary? 😂😂
Bill and Trump prob used to party with Epstein. 😱
Personally I don't give a toss, at this stage, that will all come post mortem. Just want those who we pay to do the job we pay them to do and not the total cock up they have created by not wanting the responsibility and covering their bottoms.✅
My Asperger mate from Sweden taking a battering and her bad family I see. Well, if you have dealt with the obsessional power that she has been given by nature, all her parents have done is help their child excel in an area of expertise. ✅
Yea methane clouds circulating the planet, transporting plastic microbes into the atmosphere no waonder they want to put our NHS into private hands. Saw that one coming didn't they just. 🤔
If you take the biblical plagues as a metaphor and follow them through. Then panic, the final battle between the forces of good and evil. Time to stand up and be counted I expect 💋
That's why with high functioning autistic kids you don't give them the time to get board and if they have wandered off, gently guide them back to the fold. DUE NOT RESTRAIN. Sets off chain reactions in their obsessive natures and then with time, the cracks will show.
If you think that was naughty you have seen nothing yet, type attitude tends to prevail in many. ✅
The others just disappear inside themselves and feel alienated and alone. Not a good starting point for care.
Classic case of restricting by law a worried parent. Not got finger on pulse of this one.🤔 Click here for Guardian article – Hancock: compulsory vaccinations being seriously considered
Best regards
Howard Lamb
DC
28th September, 2019
Dear Patient,
Once you use the truth protocol and view the world, it's an eye opening experience. Recycling means we dump abroad. Low emissions means we have subcontracted heavy industry and power production abroad. Yet still consume the goods produced no matter how hot it makes the planet. Care, only if you can do it yourself. The list goes on.
I expect our AS/ADHD, dyslexic, traumatised and abused kids are seen as naughty for the same reasons.
Democratically Brexit should have happened, then those who wanted to remain could have worked for re entry under the right terms when the majority of the country wanted to, this time with full understanding of our position. Not like back in the day.
I expect nobody wants to deal with me until Brexit is resolved and the country back on an even keel and they can avoid responsibility.
Why else am I being ignored?
After all, black is the new white and white is the new black according to the Briefs.
Letter coming on, I'll keep you informed.
Best regards
Howard Lamb
DC
PS Where did all the money go for our plastic bags? Why were they not bio degradable in the first place as the tech has been there for decades? All smoke and mirrors in our Game of Thrones. ✅
We did do something, honest, not our fault. I expect. ✅
You can see how much plastic is floating around the planet. We in the west buried ours and consumed the most. The contaminants are still leaking out of its grave and will continue for centuries to come.
Who knew? 🤔
PPS I expect there has been no trade deal with the EU as we are by law not able to negotiate trade deals whilst a member of the eurozone. 🤔
27th September, 2019
Dear Patient,
The Queen, as Head of State, was cut out the proceedings and the judges are now in control.🤔 Another part of our democratic process has been eroded.
I'm having to rewrite Boris 2 over the weekend and cc everyone who should be doing something and haven't. Just in case I have to move on to PM 4. It would be ironic if it were the lib lab pact who were responsible in the day. 👍✅
Was hoping for some down time with the child as mother on a retreat weekend to try and hold on to her sanity. If there is no hope, there is no will to live.😡 🤐
Best regards
Howard Lamb
DC
PS I bet Drake, Wellington, Nelson and Churchill are spinning in there graves. 🙊
PPS As head of State, she must do what's right for the nation. Not tick someone else's box in court. 👏🏻👏🏻👏🏻🇬🇧🇬🇧🇬🇧🇬🇧🇬🇧🇬🇧🇬🇧🇬🇧🇬🇧🇬🇧
26th September, 2019
Dear Patient,
As the dust settles over the suspension of parliament, there seems to be more questions than answers. No statement from the Queen in evidence, so not based on whole truth. Illegal but no law broken.
Law should be black and white but with cleaver briefs, who can make black look white and white look black, what chance does justice have?
Yet non complaint to the referendum seems to be ok. 🤔
Best regards
Howard Lamb
DC
25th September, 2019
Dear Patient,
My letter to the PM is ready to send, however I will wait till at least Friday to see if the PM is still going to be the PM.
We have seen Cameron and May avoid the sanctioned child abuse scandal by muddying the waters with Brexit. The leader of the opposition parties have avoided the subject as they hold responsibility, and round and round we go. Maybe they should do a judicial review on the legality of not complying with the referendum, then we could finally move on and solve these and many more problems. 👏🏻👍✅
Best regards
Howard Lamb
DC
PS Or is it all just one big coincidence? 🤔 Red herrings by the bucket full I expect. ✅
PPS How helpful have the solicitor/attorney gens been in all of this. Bet Her Majesty The Queen 👸 not best pleased 🤔
Seems they have no clue to what's right and wrong anymore. Cabinet broken and only tools to fix it. 😂
I bet HRH is talking to the judiciary about this whole mess and what is or hasn't been legal. What can she do? Privy council full of EU pensioners and remainders and those who covered up sanctioned abuse of vulnerable families and their children. Makes my life look simple.
In the worst scenario, where public order breaks down, I am sure armed forces, police etc. would follow the Queen until parliament is sorted out and working properly for the people for the first time in over 300 years. 🤔
22nd September, 2019
Dear Patient,
Read Boris 2 and see if I've got the tone right. He will get the official copy once sorted in the office.
Dear Prime Minister,
 
I refer back to your offices response to my 1st letter to you. Clearly deflecting and deferring, not dealing with the big issue.
Through Press and Media coverage and my patients website (justiceforautism.co.uk) it is impossible for the catastrophic system failure, to protect vulnerable children like Child X, to have gone unnoticed. I am sure, in the fullness of time, justice will prevail. Those responsible and then knowingly covered up their cycle of abuse, will be deemed responsible for their crimes and pay the correct price.
In the interim I reference back to a letter to Mrs May where I outline what could be achieved at low cost and immediately (2020 Jan) to alleviate the suffering and more importantly quickly to break the cycle before more vulnerable children are dragged in.
I am HFA/ADHD with MLD. My preferred medium for communication is verbal.
Yours sincerely
Dc Howard lamb
Best regards
Howard Lamb
DC
20th September, 2019
Dear Patient,
Slowly but surely the truth is coming out. Excellent recent work by The BBC and The Guardian. ✅👍
So it went something like this.
Change in policy, (back in the day) how to deal with thick rough kids from scummy families because we can't just cane them or mentally/physically abuse anymore. 🤔 Brilliant. Short sharp shock. 👍
Labour fiddled with its constitution and the dye wast cast. Tick box and save money, rig the system and load the UK and Euro pensions. 🤔
Don't diagnose and create a situation were they react and blame and restrain because they don't have to have the correct facilities then. 👍 Under budget as they are just bad kids and tick box, a closed system, so you can never win a complaint.
Leave to simmer for a decade or two.
Then you will see how the system self perpetuates at a cost to care and welfare. It is impossible for this to happen by chance.
I've heard stories from many many people, over nearly 40 years. So it's not just one child it's nationwide and probably global.🤔
Stuck on the tone of Boris 2, but I'll get there.
Best regards
Howard Lamb
DC
PS Scummy families that prob don't vote so no loss. Remove legal aid etc.
18th September, 2019
Dear Patient,
I had a long chat in clinic this morning with a patient who has come back after a long number of years. Her kids have grown and she has a number of grand children.
Her daughter had post natal depression which turned into mental health issues. Social Services wanted to take the baby away but the grand mother stepped in. The child was undiagnosed ADHD/autistic with mild learning difficulties. After he was restrained at school leaving marks a bruised and wrist strains from teachers at school who felt this was the right thing to do to an under 8. The gran called the police in and got nowhere. If she had done the same thing, she would have gone to jail. Years of fighting, she has a correct placement (autistic friendly). The back end of last year she met Boris and told her story. He recommended her MP to help sort it out (didn't).
The point is that the PM knows what is happening as this will not be the only case he's come across. Does that mean he is being lead down the garden path by the mandarins of Whitehall and lied to or is he part of the abusive process.
Best regards
Howard Lamb
DC
PS Did I say she took pictures but to no avail. As the child has had his human rights revoked, 🤓 teacher is always right. ✅
PPS It was a big morning, another patient was in, who adopted two children when young. No information other than they are yours. Multiple problems over long years. Mother stepped up to the plate and stuck with and by them. The kids never wanted to be moved from their family and never fully settled. Knowing that at the beginning, rather than at the end, would have helped. Bless the SS who would blame the mother for all their ills. ✅
The First Ladies daughter prob married an autistic chap who I presume was not to involved or around, I'll ask the next time she's in. So daughter with post natal depression with an ADHD/autistic child. No help (care in the community) and extreme child. Tends to explain her mental health break down. Another victim for the system. Shore the SS had a field day, bad mother with no protection, ✅
17th September, 2019
Dear Patient,
The BCA even said they would stand up for diagnosis and didn't. Then cut me off as soon as the regulator removed me from the register.
🤔
Thank god for the MCA aided by the UCA who pointed me in the right direction to get it overturned.🤔 Always more questions than answers. Prob just coincidence.
Best regards
Howard Lamb
DC
PS As not a member of Chiro anymore I had no indemnity insurance. It cost 10k and shed loads of my time. Hence your fees increased shortly after. Ripple after ripple when there is no justice.
If you look at the time line between when the regulator washed his hands of two chiro patients who had complained and recommended the ombudsman, who was denied information and could only fudge. And me then been wrongly removed from the profession aided by the BCA . More becomes clear.
Then two new regulators, one after the other, 🤔 who fudged and finally threatened professional excommunication. It's not looking good in the light of day.
All this was happening whilst the child was on an emotional rollercoaster due to nobody bothering with his correct diagnosis. 😡
How many defectors from the Tory party have responsibility for what has happened. 🤔
Finally we have my letters to May, Attorney General and the new PM. Clearly deflect and defer, ignore and deflect and defer again. If there was nothing to hide why?
16th September, 2019
Dear Patient,
Back in 2012 the child won his tribunal. The council had to concede due to supplying fictitious paperwork 🤔 Social Services. 🤔 I wonder why.
GCC regulator saw and read the judgement, 🤔 then dropped the case like a ton of bricks. Why? 🤔
As did the MP involved. Then my association (BCA). Mmnm🤔
Surely someone should have done something. ✅ Not my problem, run away and pressure from above. What do you think?
On hindsight, it was like you got your win and sod off. Unfortunately the SS had other ideas and did not recognise his diagnosis and continued to trash him by remote control.
When you talk to the SS they paint a dark picture of how these kids end up. Yet by not diagnosing they have caused the problem and should not be allowed near these children. 👶
After the embarrassment of Child X tribunal they and education had to pay a small fortune out of their budget to send child to a placement. It would be interesting to see how much out of what the judge said they should pay and who paid what. Trash the child, fail his placement and we are quids in. Nice people ✅
Big difference between naughty boy/bad mother than ADHD/autistic with post traumatic stress from bullying and unjust restraint.
Missing medical notes to Ombudsman re NHS diagnosis of autism. I am a doctor of science. Coincidence after coincidence, or cover up?
Many of the care companies own lots of properties. With their purchase, overheads, staffing, I expect there is not much left for the 👶 once they have paid themselves and made a small profit.🤔
Best regards
Howard Lamb
DC
15th September, 2019
Dear Patient,
Rough text
Dear Editors,
I have requested all paperwork the gov holds on Child X and myself (web address). I have not received it as yet. If you could forward my second letter to this PM. and ask why they have ignored my legal rights I would be gratefully.
H Lamb DC
Dear Boris
🤔🤔🤔🤔🤔
How can you tell a man who has stepped into the breach, in hostile territory, that what he is facing is actually much, much worse? Where there's a will there's a way, I expect.
Best regards
Howard Lamb
DC
PS Dear Editors
(All media )
Catastrophic failure or criminal or both or criminally causing catastrophic failure. That's my favourite. ✅
PPS Back in the day, we were promised our sovereignty, how is that possible with much off the privy council sworn to protect Europe over nations interests.🤔
I expect with gov long term strategy will be to keep stress high, slowly kill the planet so we all die before they have to give us a pension. ✅
Always down to a previous gov. Oh yes it is, oh no it's not. Punch and Judy democracy. Truth is that a gov is responsible for gov mistakes no matter which party.
14th September, 2019
Dear Patient,
Most cover up's start with a lie.
Just a naughty boy and bad mother, not shortage of facility for anything but the norm. So when the child received a short sharp shock at school, that put him into a traumatised state, the dye was cast.
So when the child came back he did not stand a chance. They avoided chance after chance to have him diagnosed and when he was, they ignored it.
Why? Because if he wasn't a naughty boy they were responsible for the results of there short sharp shock. The cover up lies still exist on record, so the family are on record as trouble making and a naughty child and bad mother. This is clear by the police handling of the situation this week.
Justice seems to have been absent for a while, maybe it's time for its return.
Best regards
Howard Lamb
DC
PS Still no sign of my paperwork as requested. 🤔
If you don't stand up to them they win. If you yell and scream from the roof tops, your a trouble maker and prove their point. 🤔
And if anything happens to me my statement will be released.👍✅
13th September, 2019
Dear Patient,
Well what a night the child and mother have had. Police have not come out of it well. It would seem that the post code lottery is not just for the NHS. It would seem you get no protection if you are a naughty boy. Child in hiding and mother had death threats. Nice. You could not write it. More doors gone through. Much more than just a domestic.
I will be pleased to get back to work on Monday. Mother then on her own again, how does she do it is beyond me. One week and I'm a basket case.
All in the paperwork if someone can be arsed to look. Can't do that though because they would be shown to be wrong. Cover up from top to bottom.
Pleased to get back for a rest on Monday, not abandoning mother, what can you do.
I clearly know more than I can say. Patient Confidentiality. 😡😡😡😡😡
Who going to talk to me anyhow. Just a therapist after all. 😱😡
Just talked to mother and child and have the full SP on the night and day events. Mother given statement to police. Child looking for a safe place. Mine, mother's and his flat compromised. Both exhausted and depressed.
What a country. Truth, as manipulated is not the whole truth and nothing but the truth. Ripple after ripple but nobodys fault. Only one cautioned has been the victim. ✅
It would explain lots if witness protection on one side and the grass hotline for cash on the other. If that's possible, just thinking out loud. 🤔
According to mother, police say they had to respond to the 999 call before hers, which was about the child whilst he was over at mine.🤔 Plot thickens.
Only a naughty boy and she not a bunny boiler, or the other one who took to many pills and set the whole thing off. Who needs TV or cinema when you are in the front row of reality.
Child and I were at early dinner. Restaurant and CC paperwork to prove it.
Mother been onto the housing association to get her son moved. Expect they will expect a crime number for his flat door being kicked through and flat severely damaged twice in 4 days. Just a domestic where he lived alone with his dog. 🐶
Mother who clearly has her hands full, had lock smith out twice and has photos and bills she has had to pay. Flat needs 2K spent to repair or he will be thrown out. Mother will have to sort. Ripple after ripple.
Prob another 2k as only dirty washing left.
I expect at the bottom end we will find two controlling and manipulative women who are fighting for control of their benefit cash cow who can earn a bit and get subs from his mother. Nasty bits of work, I've seen many of the texts. The pills girl I have sympathy for because she was wronged at the beginning but not since.
One seems to want to kill him and mother if in way, the other wants to send him down. He's clueless to it, bless him.
As police not involved and to many doors put through I expect it to go old school. Keep eye over the next few weeks and local news items prob will show the ripples.
I think mother did explain to the police she has had multiple contacts with them since the railway incident early in the year over the child. Prob another talk to the hand. He's a very naughty boy in our paperwork.
Social service report prob will set the tone going back and with his labels he can't go forwards. Prob not a diagnosis and defo understanding one, in sight.
So the blind lead the blind and just blame the victim. Time and time again.
I did mention first page syndrome, where busy professionals just read note on front page and not have the knowledge or ability to make change, in my stuff to tribunal re the SS and their vendetta towards the family since, well ever. I wonder why?
I know really, I just need someone who knows their onions, after reading all the paperwork, I have to come to the same conclusion. 🤔
Why a vendetta?
Mother had caused a fuss at the school and everywhere about what had been done to her child, then once he was stabilising she came back, only to have him trashed to the point where press and MP were involved. That will tend to do it I expect.
If plan A was to label her as a bad mother. You can't realistically have a plan B and keep your job, if wrong.
Best regards
Howard Lamb
DC
12th September, 2019
Dear Patient,
Child surfaced needing cash, as in a town 25 miles away and needs to get back.
One of the worst 24hr of my life, not knowing if his will to live had gone. How the mother deals with it?
He is meant to meet the police at 4, to give his complaint over the incident earlier this week. He won't show. That was then I'm doing something else now. Autistic!
So the cycle goes on.
I did write once to the Justice Department asking for justice over the tribunal. I expect it's still in the intray.
A clear example of why we need justice for Autism. This case clearly shows there is no justice, just blame the victim.
Remind me why they don't want to investigate this case. 🤔
All those of you who read my stuff to MP, tribunal and regulator will have seen a day in the child's life, I have been witness to many, many more. Why has his lot not changed? He did win his case. 🤔
Best regards
Howard Lamb
DC
PS You can see why I brought post traumatic stress (over two decades) into his diagnosis.
PPS I don't think the dog was harmed in any way but prob on eBay by now. Fagan rules.
PPPS mMother exhausted. Luckily as she is sponsored by the clinic to map the injustice. She is on the case and will leave a paper trail but no real answers as chronicled in numerous previous incidents.
Clearly not able to work as dealing with the problems created for her son. One day it will have been worth her Herculean Struggle. All in the paperwork.
Mother has Power of Attorney for good reason. Bunny boiler in control and signed the paperwork for him without an AA. So technically she can do what she wants. Police feel it's domestic and a civil matter for the sold dog. ✅ U.K. Justice
You can understand why he is depressed and feeling helpless inside, so there is always something better to do. Deflect and deferring in a system which deflects and defers. No simple answer then.
Start at the beginning because the rest is just cause and effect. Bet that's all under lock and (deleted) key. Prob why the press feel they are on thin ice.🤔
It sounds a lot on one woman's shoulders but she is the one with Power of Attorney which is and has been our key for all information. Mother reminded me of mine. Protect and defended me and gave me a righteous rocket once home. Old days, now days she would have been jailed. Just more up hill battles for her. Her future on hold.
As I said to the police in Hatfield, it's a shame the law is not based on the whole truth and if they had responded to the three 999 calls it would not have happened. I think I mentioned I was not happy about the treatment of the child. Solicitor had mentioned that on tape as well.
It's all on camera, mark you if Epstein can die in a non suicidal cell anything is possible. Oops delete, how did that happen.
Makes me think that I was not listened to as a doctor (by educational merit) but as a therapist, prob why they are downgrading our profession to therapist so there is no case to answer.
All run by the private people or PC brigade who rule our lives, but not very well.
11th September, 2019
Dear Patient,
It's like never ending ripples in a pond.
Texts from Child X 'A X. That's a mouthful. Explains what he's been up against.
Show this to police Tigan texting some one saying what she doing.
PS Mother's worried sick as child has no phone and disappeared.
Watch this space because this is going to run and run as they always do. Welcome to 48 hrs with the family. You want to see the other 363.
I will not be able to send my letters now until the week after next as I don't have the time to do them justice and my practice manager is away the week after. Letter done then checked by others if needs be before sending. Should make interesting reading for conference season.
I will clearly have to moderate my stance as I will not put unnecessary press on the family until more stable.
Can you remove his name and tag it as a letter to child x
Well if she has the evidence she must have broken into my property . Can you tell the police 😂
Letter to Child X
"Let me just tell you now if anyone wants to go to the police about me, I don't care what I gotta do I got proof off what goes down at Howard's, Child X on these bikes with fake plates, so he wont get nfa next time, proof his selling drugs so yeah if people wanna play games let's go! IVE GOT ALL THE EVIDENCE ON MY PHONE"
Best regards
Howard Lamb
DC
10th September, 2019
Dear Patient,
Well what a day. Been at Hatfield police station on behalf of child X as an AA (appropriate adult). Nearly put my foot in it and said I don't do drugs or alcohol. But realised in the nick of time. Very long story about child's relationship. Well he was at mine when his flat door was kicked in and his dog kidnapped. Mother saw this happen and tried to stop it and was technically assaulted. She phone 999 thrice and told too busy to respond. Yet when child went to retrieve his dog and was denied and hit the door hard and yelled a bit we got 8 police cars.
Mother had talked him down and had the situation under control when they were pushed off the road and he was arrested. If mother had not been there I'm sure he would have been tazored and done for resisting arrest. In cells overnight even though they had on record a complaint about abuse by his X girlfriend. And had to be talked off the train bridge he was contemplating on at the time. Here comes another book.
The best part is, the child who could not speak till six, was blocked by education through his associated hatred of restraint. So is only predictive text literate and he hates being near police people who want to tazer him for non compliance.
He has to open up a new line of inquiry as this case closed with him being cautioned. Off you go and be grateful 🤔 Did the police follow required protocols and procedure? If not 🤔 how many wars do I need?
Best regards
Howard Lamb
DC
PS I can not stress highly enough what a stressful day for the child, who feels that there is no hope or justice, this neg emotional situation will often trigger a bi polar depression and a loss of will to live. His only friend, so he felt, the dog taken away from him in such a cruel way, can you blame him?
Everyone has ticked their box, but injustice was done. Sounds about right
Why was the mother at his flat. Child at mine winding down from stressful few weeks and we were talking as we have done for years. His bike and car are at mine so he can't drive them whilst on ban and they are projects to keep him occupied (rebuilding them so they are ready when he finally passes the non autism friendly driving test).
Mother had gone over to his flat to clean and tidy it for him and try and make it homely. His girlfriend has emptied it and broken his front door in previously and he doesn't feel safe there and we were working to support him as he starts to rebuild his life again. Mother turns up and flat trashed and someone else walking her sons dog. How she copes year after year is beyond me.
Already up on justice site or will be soon
Text to a friend:
She had told him if he left her he would never see his dog again, with a sinister intent. Tends to explain why he tried to break in. Set up, if she can't have him, no one else will. Total bunny boiler, and working with kids. 😡
If the mother had been viewed as the Appropriate Adult, as she was, with qualification and power of attorney, things could and should have been different. Your son has disturbed some nice people so he's nicked, don't care, talk to the hand. Can never be the correct response.
Makes you wonder about the validity of his recent traffic conviction, as was given no access to an AA at the interview. 🤔✅
Got a nick, with our figures, who cares, seems to be a mind set that needs changing.
Did notice lots of people doing very little and having nice chats whilst waiting for something to do. Prob why they couldn't respond to an AA who is well known to them. Must have been at change of shift. But an hour or so later they were ready to rock and role.
Huge number of people not just these 😱 Click here for Sun article: 'CAN'T SWING A CAT' Family of seven living in one hotel room after eviction from council flat over 'unpaid rent'
Could not have said it better. 👍 Click here for Sun article: TREVOR KAVANAGH How dare the Remainer plotters paint Boris Johnson as a Hitler-style, racist thug… it's them that can't be trusted!
10th September, 2019
Dear Patient,
A text from a friend below so can't defo say is true but made me smile:
I have realised that the Remainers have been right all along when they say I did not know all the true facts before voting to leave, and it's true! We WERE lied to apparently – so I decided to do a little research.
I just voted to leave because I thought our sovereignty was being compromised by foreign unelected masters. That we were compelled to have unlimited uncontrolled immigration, our laws and export agreements dictated by Brussels bureaucrats – and had to pay eye-watering amounts for the privilege
However…
I did not know more than 10,000 EU officials get paid more than our Prime Minister.
I did not know that, unlike the UK, 18 countries get more back from the EU than they put in.
I did not know that the EU occupies over 45 buildings – 2 of which were purpose built monuments of grandeur and are the largest buildings in Europe.
I did not know that the EU Parliament spends 150 million euros a year moving to Strasbourg every month for 4 days committee meetings – and any attempt to stop this madness is vetoed by France.
I did not know that the EU has had a huge luxury shopping Mall built in Brussels for exclusive use of EU employees.
I did not know that every day queues of chauffeur driven cars, with their engines running, wait outside EU establishments while their occupants go in, sign in for their attendance allowance and expenses, then come straight back out and are driven away.
I did not know that many of them (like the Kinnocks) end up as millionaires as a reward for looking the other way!
I did not know that Clegg was lying when he mocked Nigel Farage for saying that an EU army was being planned – and Brussels said all along that it would NEVER happen.
I did not know that the EU had been financing the mass movement of industries from UK to mainland Europe.
I did not know that every member of the EU Council has to swear an Oath of Allegiance to the EU – so they are not a country's representative to the EU. They are the EU's representative to the country!
I could go on and on but suffice it to say that I have never for a moment doubted the correctness of my decision but I am now more sure than ever.
I am so glad that the Remainers prompted me to look deeper into the bureaucratic absurdity of being in the EU.
Apart from all that, everything's fine and anything Boris does to upset the silly and biased little Speaker and other pant-wetters in Parliament gets my full backing! Please share
Best regards
Howard Lamb
DC
9th September, 2019
Dear Patient,
I will be putting up text to friends over the week.
These are the first:
No different to Sept 1939. Let's hope that EU doesn't scupper our role in the markets. And plans have been made 👍
Defo rigged in parliament. Lab Lib packed holding the whip with no free vote. And Cons defecting to weaken the Gov so we can remain.
It's strange how social services work. If they enter a clean and organised house they help because nothing needs to be done. Yet if you are needy and not coping it's "your a bad mum and you on your own."🤔
So putting this sitcom together, each department, which there are many, at a time and coming to my conclusions across the board. I said to May that it was a balls up, catastrophic failure but it's much worse. 🤔✅
I expect it all goes back to strategic planning by council. Short sharp shock and if that fails drug.✅ Clearly wrong on so many levels.
How much will it cost to put right and who is going to pay? So do nothing and hope it goes away.
How many times have we seen Gov after Gov drag its heals over responsibility. The list is long. People still trying to get at the truth and justice. It has become self serving and undemocratic.
Each decade more erosion of speech and rights, key issues with freedom .
What the private council is, is a disgrace. That's why I have that vote thing on the internet via my site, so I can finally get amongst them.
Exactly, Gov's drive to get people off benefit is to stop them/limit those who get them. No clue as to how it effects people or the cost in human terms. Plan A all the way no chance of change. If you have nothing, every pound is a fortune, if you get my drift. 🤔
Huge number of people not just these 😱 Click here for Sun article: 'CAN'T SWING A CAT' Family of seven living in one hotel room after eviction from council flat over 'unpaid rent'
Could not have said it better. 👍 Click here for Sun article: TREVOR KAVANAGH How dare the Remainer plotters paint Boris Johnson as a Hitler-style, racist thug… it's them that can't be trusted!
Best regards
Howard Lamb
DC
8th September, 2019
Dear Patient,
I always start by understanding how a job should be done before I view what actually happens, basic science.
Why did that happen? Ooops they did that, type of thing. Always in the paperwork if you can get hold of it. Still waiting for mine from Boris office 🤔
Hope well and getting some enjoyment. 👍
Thought for the day. If strategic plan A was to stay in Europe. No plan B means that the system will continue with plan A no matter what. ✅
I'm sure some top legal minds can come up with its potentially treason. 🤔
What a topic for the next election. Decades of abuse and cover up by successive regimes and we've seen the scam. Is that why Corbin doesn't want one? Election that is.
Global strategic plan. What a good idea. Save the planet and us and our fellow residence. All precious and rare in the universe.
So much for diagnosis of these kids. Click here for Guardian Article: "London GPs told to restrict specialist referrals under new NHS 'rationing' plan"
Oops entry to Europe based on a lie says man who was once head of the Lords. Click here for Express article: "Peer explains why EU's erosion of UK constitution has been 'carefully hidden for 46 years"
Best regards
Howard Lamb
DC
7th September, 2019
Dear Patient,
When you only have plan A through strategic planning. When it is challenged and shown to be wrong, you don't have a plan B to fall back on.
If you admit guilt in this,one case, you admit to guilt in all others. (100'000 of cases) Sort of explains where we are now.
Nobody will want to take responsibility, so it just keeps grinding on.
Kids not helped and trashed by the system to the point where they want to take their own lives and often do. The harm done to them and their families will just continue unabated.
To big to fail because someone has to be accountable if it does.
Any way, letter to BJ nearly finished, as are my letters to the Guardian (poss or open to all editors) to make sure Boris actually gets it and not deflected to Sir Nigel in the front office. My letter to the Russian News channel is nearly done. My open letter to the internet and cry for help nearly there in my head and will come together slowly over my week off.
That's next week and absolutely needed, getting old.
Week in arm chair strategically planning my next moves given all situations, Brexit, extension of time to cover up this mess and nobody can ask questions until an election.🤔
Gov communicate, gov does not. Etc.
Best regards
Howard Lamb
DC
PS I expect the private council surpasses at self preservation and very little else.
3rd September, 2019
Dear Patient,
How simple could all this have been? My complaints to tribunal and regulator investigated, then privy council could have laid the foundation for change. Clearly as our regulator reports to The PC, they must have known and decided to blank it and throw me out of the profession and trash my reputation. With contact to no 10 and party chair raising such important points, nothing. More recently to the Attorney General. Not a sausage. Yet the PC had to know.
The deeper you look, the darker it gets.
Checkout the membership of the PC, remain or what. Does that explain the shambles which has and is damaging the country further over Brexit, where (potentially)the PC has conspired to overturn a democratic vote for their own best interests?
Doing a Chamberlain, so to speak, we will be ok, defo no war. 👍
In this case it could be seen as treason to the Crown. Then you wonder why we are not getting any straight answers or a vision of the future. Deflect and defer then you can't be blamed. Except if your autistic then you get labelled naughty and restrained.🤔
Deflecting and deferring a big thing with naughty rebellious kids. Ironic!
Best regards
Howard Lamb
DC
PS Sir Mike the Cabinet Minister was involved over ten years ago. Remind me again why Cameron gave him the honour. 🤔
PPS Isn't the House of Lords meant to be separate too? Rise above party politics and safeguard democracy. Not looking much like that at the moment. 🤔
2nd September, 2019
Dear Patient,
More texts from the weekend:
Can't wait to see the whistleblower film re Teflons illegal war and how the whistleblower was sacked and had prosecution for breach of secrets held over her, but never was taken to court because the evidence would show a cover up. Kiera Knightly in the lead role. Bit of a trend starting.
I bet Curry's bit on the side, shown up as the Thatcher back stop from the austerity years of her government before Blair corrupted it further. 🤔 Maggie balanced the books, at what cost and to who? 👍🤔
Major part of privy council as is Teflon. 🤔
And how many remainders are part of the privy council? Well those 2 for a kick off. Game's been rigged from the start. What is the point of democracy when it's a sham? 😂
Of course it was rigged Teflon involved. 👌
May , Cameron , Brown. Gordon was a moron for selling gold +++ all remainders. It would be much quicker to look for Brexiters. 🙊😱😂😂
It's the same structure all over the EU, they vote, people do a job but it's all smoke and mirrors as the people who run it and have influence are so protected by the system they control and are then untouchable, with no penalty, except for a croc's tear and a oops how did that happen and I thought I was doing the right thing.
Each has to cover their own skins and protect the system. Old Prime Ministers and Chancellors privately get away with blue murder.
Hence it's called the privy council .
Has it all been in the National interest or their own? Time will tell.
Brave girl, I bet the young lass who was shot in the head and has called for peace is on the spectrum as well, 👍
Click here for Guardian article – Greta Thunberg responds to Asperger's critics: 'It's a superpower'
Best regards
Howard Lamb
DC
PS It's virtually impossible to brain wash an autistic child, prob why we are treated the way we are. 🤔
PPS We work on will. If you have our will, we will thrive and excel. Without our will (normally lost long before restraint) nobody thrives. And young lives are waisted and some lost for ever. It's just how it is.
PPPS I expect after Maggie went. Much of her changes to slim the mandarins in white hall, was reversed at the old boys club or privy council.
31st August, 2019
Dear Patient,
I have just got off the phone to the mother. She was concerned that the council has been relieved of any responsibility, for there actions, in these cases with changes to the law recently and how it could effect thousands of these children. If you have no responsible, why would you change?
How can the government possibly say they haven't known about this if they are actively altering there responsibility. Defo no cover up there then 🤔
Text to a friend:
Sending a youtube clip on what's app. The father of sixth is on the second clip. A man who instinctively I want to punch lots. Chair of the arseholes who run the country, privy council. If you can't be arsed about naming your child (6 of 9, star trekking?). Why would you give a fxxx about poor kids.
Best regards
Howard Lamb
DC
PS I can not hold the Queen responsible for what the privy council has become. I'm sure in more enlightened times there would have been a few heads on pikes outside the palace by now. 😂
28th August, 2019
Dear Patient,
The government are giving the illusion that nothing is happening, playing Possum I think you call it. The truth will be somewhat different. How do you come clean and not get into trouble? 🤔
My research and interaction at all levels of the system has taken me on a long journey back to when the fix was put in, covered by tick box computerisation and lowering the standard of personnel, to a point where they just follow the system. Tick their box and go home stressed because they are being yelled at regularly, for not being able to do the job they are paid to do because there are no funds left. What a mess.
I'll share a couple more texts from the weekend:
Was talking to a patient today who keeps in contact JFA website. He's a blogger, ex hacker with an autistic son, prob on same part of spectrum as his dad. He reckons I should do a vote thing to get a judicial inquiry backed up by the sweeney, MI5/6 and fraud squad to investigate wholesale child abuse by the system over decades and who is responsible. 🤔
MI6? To check out EU and Member States to trace the cover up. 👍
He says all I have to do is write half a page and he will link in key parts of the web. And manipulate search engines linked to youtube clips, facebook connection to the millions of families who have been or are effected by this. He says he can then stimulate news and press to promote it further. I was going to do 3 pages to Boris then sit on my hands for 2 weeks or 10 mins writing and then sit back as all hell breaks loose. I expect at that stage the book and film right will be worth £xxxxxxx to the family. With them safe I can then go to town.
Which would you do? 🤔
The official secrets act should only cover stuff to protect the interests of the country, not self preservation due to their power rather than the greater good. 🤔 Prob the difference between democracy and a totalitarian regime. ✅
Gov have not wanted to listen, so everything is in a constant state of flux and unable to move in any direction except downwards. Then everyone has to lie to make it work. If you got rid of 80% of management structure, so top can hear the bottom, rather that politically side lined through committee meeting and goes nowhere. The cost of which is waist of prob trillions over the years. Prob about as much as our national debt, I would have thought. 👍😱
Doing book titles:
Mother's Little Soldier.
The Government ust doesn't Care .
True story of one mother's fight to get her child's rights.
I nailed the b'stards in the long run. (My favourite so far)
Poor old prince A. Thought he had cracked it and was in the jet set. Scammed no doubt and used, I expect. Then 20 years later his name dragged through the mud and nobody has come up with any proof to suggest he got laid by a young model who had chalked up a prince.
Maybe if she had told of her predicament he might of helped her out. Who knows, and who cares? All pressure on the Queen for other motives, I expect.
Best regards
Howard Lamb
DC
26th August, 2019
Dear Patient,
Another text to a friend:
The problem with government today is they are adhering to plans put together two decades ago and have not had any flexibility to change. Yet we live in a different world.
Strategic planning will be at the bottom of this and the rest is rubber stamp and perjury.
Afterall who would vote for such incompetence and would jeopardise the old pension, often taken in their 50's with lucrative contract work to tide them over? 🤔
How can they come clean without destabilising the country?
Defect and defer and hang on so it's left on someone else's watch, been doing it for hundreds of years so expert. How do you fix that? 🤔
Maybe they could learn from what they have done to my profession. There's a book there in its own right. 👍
Best regards
Howard Lamb
DC
25th August, 2019
Dear Patient,
Apparently it's not just my bad mother's who get abused. Add uniquely pay and the plot thickens further.
Click here for Guardian article: Abuse survivors to take on five MPs at next general election.
Best regards
Howard Lamb
DC
24th August, 2019
Dear Patient,
I do not expect the Prime Minister to stop and listen but it would be nice if the powers that be put the wheels of justice on track and running.
I can't get the tone of the next letter to the Prime Minister. Fire and brimstone, from the pulpit? Blunt and factual?
200 pages of ministry babble which says they are defo not guilty of anything, Ever ✅. No point.
Reasonable and polite? Emotive and judgemental?
Alway more questions than answers.🤔
Best regards
Howard Lamb
DC
23rd August, 2019
Dear Patient,
Prob why I got nowhere with this attorney general and why I choose the justice system over politics. Click here for Guardian Article: Former top judge lambasts Grayling and Truss in memoir.
Best regards
Howard Lamb
DC
23rd August, 2019
Dear Patient,
As always, more questions than answers.
Did the unnamed correspondence officer actually talk to the PM or just followed the party line. Are the further letters actually still in the system or have they gone. (oops pushed the wrong button and they were deleted)
If the PM has been fully informed, is he now part of the cover up. Is the Chancellor rerouting funds to solve this problem? 😂 Silly question.
In my next letter do I cover the potential perversion of justice via cover up and conflict of interest of all involved?Should I suggest bringing in the sweeney, MI5/6, fraud squad and forensic accountants to follow the money and impartially investigate? Reporting to judiciary who could instruct the CPS? 🤔
Who can be trusted to do there job?
I have tried to go through professional channels, is it now time to use other avenues.
Well got a flat out week and the letter will prob come together next week. Having new computer system put in at moment.
Best regards
Howard Lamb
DC
PS Should I mention the 7 golden rules, all civil servants should abide by? ✅
PPS If the Flying Squad (no gov attachments) MI5/6 and Fraud Squad for a task force, it would be nice to call it Force X. (10 or child 👍)
19th August, 2019
Dear Patient,
What do you have to do to get justice? Will adapt draft and send once done.
The letter of 18 Jan 2018 lead to my further letters to Mrs May. These can now be backed up by those who champion Autism (charities and societies). Solicitors building cases for the so called bad mothers, media who have covered most aspects that I've covered (BBC, ITV, Channel 4 and 5,  Newspapers and News Stations, Panorama, Dispatches, etc. etc.)..
It is clear the Sir Nigel in the front office is deflecting and deferring i.e. Covering it up. 🤔
Click here  for reply from Downing Street.
Best regards
Howard Lamb
DC
PS I expect that also means they are avoiding sending me my paperwork, as per proper request. 🤔
18th August, 2019
Dear Patient,
I serviced slow death by CPD. Great for the kids but not for old hands.
Been busy on my return. Please read some more text to friends.
Hope old Corbin gets his wish and parliament comes back before term starts so they can answer questions on Euro child abuse scandals cover up. 🤔
Proper letter to BJ will be 1 to 10 not 8 as in draft.😡 9 and 10 🌊
Best regards
Howard Lamb
DC
16th August, 2019
Dear Patient,
Please read my draft letter to the PM:
To the RT Honourable B Johnston Prime Minister
Dear Sir,
My communication of 6th Aug does not seem to have been clear .
My complaint is: 
1 Children are not being diagnosed on purpose to save money.(neglect)
2. These children are then put at risk in an environment which is not suitable.
3. Because they are not diagnosed, they are not understood and treated as if they were normal, which they are not.
4. They are not protected from other children and then blamed when they react.
5. When they react violently due to the situation created for them, they are forcibly retrained, often for excessive periods of time (physical abuse) and blamed (mental abuse).
6. Because they are undiagnosed they are treated like naughty children of poor parents and refused all the help they should get if diagnosed (to save money).
7. They end up on the streets with or without addiction or live in a world where crime is the only option, and go to prison without the right help or guidance.
8. Many die young.
If you would like me to clarify anything please do not hesitate to contact, please comply with first contact protocols re complaint.
Howard Lamb
DC
Mrs May ignored all complaints and then clearly covered up. We will see by Wednesday whether the new PM is made of the same cloth or not.
Best regards
Howard Lamb
DC
PS Text to a friend:
If this is standard procedure, in this country. It must be stereotypical for Europe. And those who have tried to block change are remainers. 🤔 So Brussels would be in the background, making sure of damage limitations. 🤔 Plot thickens
PPS If not standard to EU. How did gov after gov get away with it? 🤔 Turned a blind eye because it's a can of worms throughout the member states. 🤔 What do you think? 👍✅ No cover up then? ✅
14th August, 2019
Dear Patient,
I was asked today why I'm so sure it's child abuse? Governments only set budgets and then the civil service sort things out.
Well where do I start? I have been personally involved with more than one victim and their family over the years. Watching the dramatic effect that non diagnosis has.
The government and civil service have a duty of care. And should work for the greater good. Removing rights and blaming the victim is not care or for the greater good.
I have watched and chronicled multi professionals in multi disciplines not be professional and just lie, well chronicled by the mother.
I expect that's why nobody wants to talk to us. Going to school every day when you are not protected from the other children and then blamed for your reaction. In ability to function as the norm but treated as if you were normal, then blamed again when you do not thrive. The list goes on and on.
Defo not been good for autistic/ADHD/ mental health from abuse and other type kids. How can that not be abuse? Neglect, by knowingly under budgeting, restraint, physical abuse, blame, mental abuse. Check out what is deemed as abuse on the internet.
Clearly those in power would prefer for it to be seen in a different light. Me, let the punishment fit the crime.
Off on a CPD weekend and interact with my profession. Then flat out next week as Dr Taylor on hols. If anything happens, I will let you know and if I have to write to no 10 again I will put it up.
Best regards
Howard Lamb
DC
PS Lucky I have hard copy with all this oops it's all be deleted as seen on internet and press. 🤔✅ All systems are backed up and stored separately, surely?
PPS When it comes to vaccines and lab rat experiments to make sure they are safe. How can you tell if you gave the rat autism? 🤔 Notice all the paperwork gone. Mmmm
12th August, 2019
Dear Patient,
Another text to a friend:
I expect it's the Solicitor General who is holding everything up, as he tries to show the government is not guilty or responsible.
Clearly these children have been neglected 😩. Not diagnosed, restrained and blamed.
If that is not child abuse what is? I expect it will all be their fault and they should be grateful for the pittance they receive, if anything at all.
That's politics for you. At least in parliament there is an opposition.
Who opposes parliament when they get it wrong (all parties have been involved at some stage)? I bet the SG hasn't looked at criminal negligence in his peers or all the other nasty charges. 🤔
That's the thing about these cover ups. If you are in power and control you can make it all go away in time.
Just thought private prosecution of Solicitor General for covering up child abuse then I would get all the paperwork and see what's gone missing.
Protocols and procedures for everything. Can't cut corners. 🤔👍😂😂😂😂😂
Best regards
Howard Lamb
DC
10th August, 2019
Dear Patient,
I do understand the Prime Minister's dilemma. With a majority of one, how can he investigate ministers, past and present, with the cover up of child abuse and remain in government?
His priority, clearly, would be Brexit. My argument would be, a government should govern in all areas and not just one.
Mrs May reduced the majority and buried decades of neglect of children's special needs. However ignoring it does not mean it will go away.
When dealing with professionals over complaints, they have ten working days for first response, maybe I will hear something by Wednesday week, if not I will have to write again.
Best regards
Howard Lamb
DC
9th August, 2019
Dear Patient,
Where do we stand? It's impossible for them to say they know nothing about the disaster which is mental health care, in all its forms. Clearly many have been wronged, most of whom would be happy with 'we are very sorry' 'what can we do to help?' Then do it.
Much would be relatively simple. Educate through CPD and internet film to show the right way and how and why. Network of experienced mentors to help the family stabilise and flourish. A bit of joined up thinking and a huge shift in mindset.
If someone had investigated there would be a paper trail. As they haven't contacted me or through me, the family, I don't expect much back.
So they have put it on the back boiler and covered it with smoke. Brexit only important thing. "Hopefully he will give up and go away", so we can trash his reputation, for ever, just to show we were not responsible.
Back boiler or cover up? Well over to decades at least it should have boiled even at low heat.
I sent a text to a friend and colleague earlier which may help to explain where we are:
Just a quick up date. Still alive and hermiting. Boris will have received word of the scale of this disaster by now. They hoped they could move on and leave it with May. 🤔
Prob is that it's still happening and it's on his watch.
Clearly I'm just getting into my stride. 🤔
Lots of external pressures from media and ethicals (church and crown).
So not alone . Even if I stop now we are past the tipping point .
Nelson did not stop firing cannon until the white flag went up. Boyhood hero. 🤔
Long journey
Best regards
Howard Lamb
DC
6th August, 2019
Dear Patient,
Please click here to read my letter to PM Boris Johnson dated 5th August 2019
Best regards
Howard Lamb
DC
5th August, 2019
Dear Patient,
Briton needs to go back to the attitudes of the 1930's. Where the economy grew then America was going through its Great Depression and we thrived . Low tax but people actually paying it . 👍
Well we know what happened in the 40 's. The 50's 60's and 70's we got screwed by everyone and became the sick man of Europe, Thatcher (Marmite) turned it round then Teflon milked it and totally fucked up the system so no complaint meant there was nothing wrong. Followed by Cameron who gave the banks everything including the Crown Jewels. And gave everyone huge pension increases to make sure he had full control of the civil service. F— the kids . I'm all right Jack 👍
If they earn money and don't pay tax in this country, the should pay a turnover tax like VAT but for thieving bastards.
How did they achieve that back in the day? Well they decimated white hall and lowered tax. 🤔
Does history repeat itself? 🤔 Yes it does good and bad. That's why we have choice. Well that was until they took it away from us. 🤔✅
Well we are well placed to save the planet in the new tech revolution. New tech valleys and glens to take the financial pressure off the south. 🤔 New clean nuclear where there is no waste, harness ocean currents, more reliable than wind. Algae farming to replace O2. Etc. etc. etc. 🤔
Private hospitals should be part of national health so profit stays in the system to benefit all. Not corporations who fiddle the tax man.
Corps could have to back date there tax in turn over to cover the years they got away with blue murder. If they had paid there righteous debt, the gov could have used the money to stop countless suicides from the mental health community.
Best regards
Howard Lamb
DC
4th August, 2019
Dear Patient,
It takes me a long time to write one of my letters. Which must be precise, factual and short. I've so far covered introduction and application for data, freedom of information and transparency acts.
I expect the PM needs to be briefed by Attorney General, Solicitor General, Justice, Work and Pensions, NHS, inquiry into removing child's human rights etc. Before I can clearly state it's happening on his watch. How do you condense that and not sound rude? 🤔🤔
Best regards
Howard Lamb
DC
3rd August, 2019
Dear Patient,
Some more text to update a friend
Hope all well.
Just had a couple of hours with mother. I thought my week took some beating, different league totally.
Child, as it turns out been with a total control freak who regularly abused him and had a Fagin type approach to finance.
Kicked his door in (really) twice this week. Police been called and will try and put in some support for child. Police ✅well done.
So Child took solace from one of her work colleagues, who I believe from the texts mother showed is even more off her trolley than the other as they both fight for their possession, the child.
Mother been in the middle to try and protect her 22 year old son but in many ways still a child. Both these women work with teens with mental health problems. Clearly a contagious condition in Hertfordshire. That's just a fraction of her week, and she wanders why she feels so drained the whole time. 🤔
There will come a point in time when the child will crash, each time he comes that much closer to death at his own hands. 🤔
Maybe if Mrs May had spent time with these people she wouldn't have been a total Bitch.
In my time with the family hardly a week has gone by without some trauma. Often it's daily and sometimes multiple per day. Hell
All of it could have been avoided. Diagnosis and educated correct handling and he would have been thriving by now. How much has this one case cost not to solve? Multiply by several hundred thousand over long decades.🤔
Child can't be alone, has to have one anchor at all times. He assumes that all women are like his mother and look after his best interests.
He will learn in time that all people are different and must be viewed by there actions and not what they say. 👍👌🎉
If I remember I took them to tribunal so this didn't happen and he stood a chance, only for social services to scupper it. I would jail the lot of them. I expect you could pay for a huge prison from the pension savings.
Howard Lamb
DC
PS I expect you will be able to guess the tone of letter I will re write, over the weekend. 🤔
To big to fail because those in power do not want to be responsible for there failure. Dear PM 🤔
PPS Hence a 10 year case study. Age 13 to 23. How not diagnosing autism cases documented problems in life. As it happened.
31st July, 2019
Dear Patient,
It's amazing after the Baby P case how this can still be happening, ten years later? 🤔 Things have now got much worse, how can that happen? Always more questions than answers.
Well I can't dispute this from my experiences. Click here for Guardian article Dominic Cummings said Tory MPs do not care about poor people or NHS
Howard Lamb
DC
PS Let's hope he is working with Boris because he feels Boris can change it, rather than just a pay day.
PPS Sorry, staff still sick, the hard copy will not go to Boris till Monday, hopefully.
Being a bit grey nowadays. I had a senior moment a couple of weeks back and it would seem my data requests never left the building. Oops but I've covered it in my first letter to our new PM.
28th July, 2019
Dear Patient,
Text to a friend
It all started with the Beaker people, the first Britons?, who colonised our islands. Who integrated with other tribes to form our loose union. After that we have resisted conquest from Rome, Danes and Normans who finally formed what we understand as the norm.
All based on greed. Look they have managed their lands well and have plenty. We haven't, 🤔 war it is then and we have all your wealth.
Hasn't stopped since Rome and the Danes.
There must be a better way than capitalism or conquest by stealth. 🤔
Howard Lamb
DC
PS Stone Henge was prob the southern winter grounds for all the Briton tribes, as mildest and easily managed salmon up the river and sturgeon, a sea full of fish all year.🤔
Herds of migratory animals etc. long before the stones.
27th July, 2019
Dear Patient,
A text to a friend.
It makes you laugh. Civil servants about to get nice pay rise.
So everyone's pension will go up as well, even those who have retired.
Hope BJ going to decimate large chunks of Whitehall and withdraw pensions for all those involved with this cover up.
Perfect time to clean house. 👍✅
Howard Lamb
DC
PS And MP's deselected for the next election.
PPS When I said the rot starting with Cameron, to be fair, it was with the Lib Dems as well. One other typo when I said one ton for under 2 1/2 hrs. It should have read over.
PPS . And maybe Sturgeon, if she had spent more time looking after her disabled, instead of trying to break up the union 🤔 etc.
PPPS Don't even get me on the house of shame. (Lords) It was always going to be a battle for reputation, I expect that's why they have constantly tried to cripple mine. 🤔✅
26th July, 2019
Dear Patient,
Due to hols and staff off ill I haven't been able to get my hard copy off to No. 10.
It would be nice for some contact before then and some reasonable dialog, didn't happen under Cameron, who started the rot or May who covered it up.
We will see.
Both had to know what was happening 🤔
Howard Lamb
DC
25th July, 2019
Dear Patient,
Not just the one prison then. Click here for Guardian Article: Assault and self-harm hit record levels in jails in England and Wales
Wow. Click here for BBC news article: One in seven prisons in England and Wales of 'serious concern'
Howard Lamb
DC
25th July, 2019
Dear Patient,
My journey has been a bit like popping out for fish and chips nine years ago and have ended up at the Pyramids. My first contact with the new Prime Minister will hopefully go out before next week, still no news.
Howard Lamb
DC
24th July, 2019
Dear Patient,
Non diagnosed, blamed, convicted. Then even more abuse.
It's so wrong at so many different levels.
Click here for Guardian article Children will not be placed at Feltham for time being – minister
Howard Lamb
DC
21st July, 2019
Dear Patient,
Back to work Monday. Thought you might enjoy some holiday snips and a text to my mate Ed. Top Irish guide on the River Ebro in Spain
Click here to see more images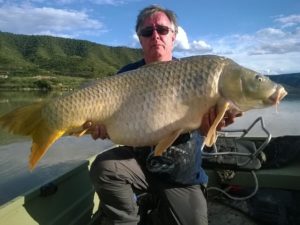 Well, the end of another week in Meq. 16 fish in 4 short evening sessions, 9 over the ton to 150. What an amazing fishery. You can only catch what's in front of you, it worked out at a fish for every 1 1/2 hrs on the bank and a ton+ in under 2 1/2 hrs. You can't moan about that. As always great company and roll on December for my next trip. Love and kisses Uncle Buck 💋💋💋
Howard Lamb
DC
PS Catch and release. Dinner and some exercise, a picture for me and off they go ✅
PPS and Jen's , Ed's apprentice, 😂 playing with a little one. ✅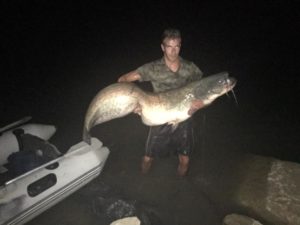 20th July, 2019
Dear Patient,
Part of a text to a friend:
It's strange Mrs May covers up non diagnosis of mental health, Hammond makes sure their pensions are safe at the cost of kids who are so stressed they take there own life's. Hunt sitting on asbestos and blood scandal and non diagnosis when at NHS and Fox before him. We have Child Minister months overdue on removing child's rights, Gove at education that did not learn from their mistakes, Ministers for Work and Pensions removing benifits etc. etc. but the mothers are the problem 😡😡😡😡😡😡😡
The new Education Minister in talks with the treasury to get finance for special needs because they recognise there's a problem.
If that's not an admission of guilt what is?
In black and white. Click here for Guardian article 'Damian Hinds signals extra funds for special needs education'
Howard Lamb
DC
18th July, 2019
Dear Patient,
Yet the budgets stay the same. No expert staff. No back up staff and no places for them. Yet the government clearly know.
Click here to read a BBC article – Child mental health unit referrals 'up nearly 50%'
Howard Lamb
DC
PS If you don't diagnose them, they have no rights.
PPS What sort of country is it where the government borrows nearly 600 billion to cover pension debt, and allows this abuse of our most vulnerable children? 👶
16th July, 2019
Dear Patient,
I've clearly seen what happens to these kids at 18. If able bodied they get nothing. In Child X case they even avoided his diagnosis so they could just shove him out in the street. He did get housed in the long run but it took a solicitor and a judicial review application.
If you don't diagnose them, you can wash your hand and dump them. No expense.
It's all in the paperwork but if you are guilty and in power who is going to read it?
Mental health issues don't seem to count.
Howard Lamb
DC
15th July, 2019
Dear Patient,
Well I've been whistleblowing for years, falsely accused, removed from my profession. Law defo not fit for purpose.
Click here for BBC article Whistleblowers: 'We spoke out and lost our jobs'
Howard Lamb
DC
15th July, 2019
Dear Patient,
On holiday parts of a couple of texts to friends/colleagues.
Here. A large jack. In nice apartment, balcony to sit on, contemplate 🤔 and feel at home already.
I wonder if anyone bothered to actually read my letters to Mrs May?
When they do, she will not be able to slip out the back door. 🎉
Fishing starts at 6 pm and will fish till 2am. Will send pics.
Do you think I should claim 7 thousand hrs, at least? On next years CPD as evidence based case study. I expect it would not be accepted as I haven't done 15 hrs with others.
I did try. 🤔
Howard Lamb
DC
12th July, 2019
Dear Patient,
What's the point of increasing national debt by over 50% if your not around to enjoy it. All that hard work 😓 not doing what you should do, then retiring on a goodly whack. Paid for by those you haven't served.
Harsh but unfortunately true.
If they spent as much effort solving problems as covering them up, we would have a fair and functional society. Well on that happy not I'm off fishing after clinic on sat for a week, recharge my batteries and push on when back.
If anything to report I will post it. 👍
Howard Lamb
DC
PS They work against us to hold on to power. Complicate everything, smoke and mirrors. Then get a great pension we pay for. Then we pay through the nose for their consultancy work. Lucrative after dinner speeches to protect their reputations.
Is it just me or is there something really wrong?
9th July, 2019
Dear Patient,
Here we go again.
Had a nice young lady in to day who is trying to get through to the school and social services, that her, undiagnosed child is being damaged.
The stock answer so far is, we don't like to label them! I'm sure he will grow out of it.
Well that's until his buttons are pushed once to often and he has a melt down.
They soon label him a naughty boy, and a danger so we will take you and your families rights away.🤔
No diagnosis no expense.
Mother is now writing to her MP.
Howard Lamb
DC
PS All those of you who have written to someone about all this, and have not had a proper reply, should write again and ask for detail re their complaints procedure 👍 and ask for a proper response. 👏🏻
7th July, 2019
Dear Patient,
Everywhere you look.
Click here for Guardian article – Britain's death toll from asbestos at crisis level, figures reveal
More's the worry, how many don't we know about? ✅
Howard Lamb
DC
7th July, 2019
Dear Patient,
Text to colleagues
Hi xxxx and xxxxxx
Well done the Aussies for standing up for kids ✅💋
Still do you in the cricket though 😂👍
Howard
It makes you wonder with all that shoving of the cranium against the pelvic floor and up hill, at birth, whether that's enough to compress brain stem damaging or switching parts off, leading to these large increases in autism? 🤔
Some prob switch off under anaesthetic and never quite come back.
If you don't diagnose you can do the post mortem and find out what went wrong. 🤔
Clearly as no funds or help from medicine and government, chances are more kids will just get churned through the system. Yet the system doesn't want to know. 🤔🤔🤔🤔🤔
Stretching the neck and mobilising a babies neck, as seen on video, would be a legitimate treatment. More speed less pain better reaction from the body and patient. 👍
Or those kids who get an auto immune response after injections or too much vaccine or trace heaven metals. Mmmm
Rant over, but I hope you see my point. 👍
Sorry Proteins not replicating properly due to intestinal malfunction. All goes back to the gut I expect.
God knows how ultra sound, CAT and MRI scans ,effect the foetal development when employed before the baby is in control of its own faculties. We are complex neurological beings.🤔
All a bit like plastic, you bury it and dump it in our oceans. 🌊 As long as you don't see it it doesn't exist.
Howard Lamb
DC
PS The mother was hot on nutrition and the child responded well. She was ignored by placement and he was fed wrong and guess what, the placement went wrong. 🤔
4th July, 2019
Dear Patient,
When I was thrown out of my profession, for not forfilled my CPD criteria.
They rejected the hours spent looking how to get a public enquiry. Which had not been claimed for. Just part of my CPD year and focus of it. The hours claimed were for research for a world (Greece) and historic U.K. conferences I went to that year. This was my solution.
Public enquiry. I've enquired and been public, as a whistle blower.
Well, you might as well rip up that legislation. Equal opportunities, disability as well  and start again.
As for complaints, judicial review, ombudsman, oversight committees etc. etc. need to be fully overhauled so they are actually fit for the processes they oversee. The list is long and so will be the journey to correct it.
That journey must start somewhere, which is why I have built the Child X case, which will not be anywhere near the worst.
All I need is the correct people to understand the complexity and have the power to make the right changes, so this can never happen in Britain and prob Europe as well again.
Mrs May leaving and a couple of weeks till the new one. In my experience so far, the last one covers their position, then prob lies to the new guy. So, I then have to start again. 🤔
Hopefully not this time.
Howard Lamb
DC
2nd July, 2019
Dear Patient,
This what happens when you have no rights. Click Here for Guardian article Met police flag up 700 welfare and abuse cases a day over five years.
Howard Lamb
DC
PS I wonder what the figures are nation wide and how many prosecutions there have been. 🤔
28th June, 2019
Dear Patient,
Back in 2012 when I supplied information to a tribunal for Child X. I clearly explained what was happening, in my conclusions before the diagnosis.
If you don't diagnose these children with special needs, you do not have any children with special needs, so you don't have to budget for them or have the right staff and facilities. There lies the crux of the scam. Put children with special needs in normal situations they can't deal with, then label them as naughty and a risk to others, so you can remove there human rights after they have reacted. Then tell everyone they have no money in our budget, block complaints via biased in-house procedure. This then saves a fortune and you can blame the child and its family. ✅
That's over seven years ago and it hasn't changed. You have to ask why? Why wasn't it investigated? Why was every avenue closed?
Always more questions than answers. A huge cover up, but whose going to investigate it and give the countless thousands involved justice. All hope is now with balls up Boris. I hope Hunt does not get in as he has a murky past with the bloods scandal and cover up of no diagnosis for autism/mental health issues. Time will tell, this stage of the abuse of these children defo goes back to the turn of the century. Hence so many lost adults with mental health issues. The amounts of suicides they have caused will run into the thousands. The rest have just been damaged and abandoned.
Still no news, I wonder why?
Howard Lamb
DC
PS I expect it will go back to the era where they got so much wrong. Who needs gold, let's just give it away.
Weapons of was distraction, and a Teflon coating might be clues.
What was our Labour leader doing in those days?
Does that mean all eu kids with special needs are treated the same 🤔
26th June, 2019
Dear Patient,
It's not just me fighting for justice
Please Click Here to read Guardian article Families take ministers to court over special needs education
When you know that they dropped human rights and then fiddled the budgets to balance the books. It's hard to understand why the government is defending their actions. Loss of reputation and cover up could lead to there own prosecution.🤔✅
Howard Lamb
DC
26th June, 2019
Dear Patient,
This sort of thing doesn't help. Click here for an Independent article Mentally ill universal credit claimant receives less than £6 for month after £312 deducted for sanctions
Howard Lamb
DC
23rd June, 2019
Dear Patient,
It makes you wonder how deeply Hunt is involved and if the new guy is just spinning a line.
Click here for a Guardian Article Autistic adults at risk of abuse through care laws loophole.
Howard Lamb
DC
21st June, 2019
Dear Patient,
News Night on BBC 2 on Wednesday had some more good journalism re autism. They had checked through the freedom of information act how many kids with diagnosis actually got the right placement and how many hadn't. Well the answer was not that many and often the child had to wait several years.
One child who was diagnosed at 2 had been excluded from the wrong school environment by 4. After he had been blocked and traumatised by the experience. The mother was now full time carer and teacher. No time left to work so the family was on the brink. Then they may have to wait several years as correct placements are expensive for the council and very limited.
So you can wait from 2 years to infinity to get a diagnosis, then several more years to get the right placement by which time the child is probably 16+ and gets no help at all. Council say they have no funds and the government say it's the council's responsibility to educate. 🤔
Clearly the child is just an inconvenience. I expect this is why they label the children as naughty and deny them human rights so the books balance, no mater what the cost is to the child or its family.
Still no news.
Howard Lamb
DC
PS The Panorama episodes on care or lack of, again were excellent.  I could not watch it as it made me feel sick as I haven't been able to do much to change it over the past 9 years. I expect seeing injustice and when you complain, being deliberately ignored. Is how the blood scandal, Hillsborough, going to war illegally and loosing a child etc. etc. peoples all have felt. Time for a change.
PPS This can not be a mistake and come in on budget. This was all planned. 🤔
So remove their human rights and blame the mother. Saves a fortune because it costs them nothing. 👍
17th June, 2019
Dear Patient,
A text to a professional colleague:
Hope you and the profession are well. Have my tin hat on and am keeping a low profile for obvious reasons.
All getting a bit interesting at the moment. Waiting on NHS and other reports still, on why the human rights were removed from these children. Also how the strapped for cash and understaffed NHS, can diagnose and take Care of them. 🤔
Going back in time to the Major General's appalling handling of this case I'll prob put up all the stuff he never responded to on the site soon.
I haven't sent the BCA a request for information as yet. But on a personal note I would love to see it all.
Bet I don't come out of it well 😂
Howard Lamb
DC
PS I wonder what Boris will do about it. There's a question for the debate. 🤔✅✅✅✅✅
16th June, 2019
Dear Patient,
Please read article from Guardian on NHS care providers left autistic children at risk of self harm.
Guardian article Click Here
Howard Lamb
DC
12th June, 2019
Dear Patient,
Day after day there is more stuff coming out in the press. This time it's benefits officials apologising for contributing to the suicide of a mother caring for her child with mental health issues who did not get the benefits she should. Now the mother who could not cope anymore has gone, who looks after the child? Saying your sorry is one thing but doing something to help is something else. Where does the child live now? Who is handling their paperwork? Who is now caring? etc. etc.
BBC News article Click Here
Guardian article Click Here
Not an isolated incident.
Sending out my data retrieval notices today.
As Mrs May did not hand over to the dep PM and is there to the bitter end, I have timed it so she will be gone by the time I should be receiving my paperwork. I have had previous experience with a regulator who flatly refused even after a solicitors letter and finally received it months after he had gone.
Howard Lamb
DC
PS Everyone has told me that it's all tickityboo. Well done, now I can tick my box  ✅, really proud how well I'm doing.
Who says you need to know what you are doing to get the job done.
7th June, 2019
Dear Patient,
This latest text to a friend touches on the injustice of two sets of rules and no proportional representation in a general election so the two party system can change:
Labour bigging it after scraping through the bi election. Yet if the last of the UKIP people had voted with Brexit, they would have won instead. 🤔
Boris been let off by the Royal Courts and faces no charges for lying and miss leading people. 🤔 Can't wait for the judges summery.
Abused wife who killed let out after 10 years. Abused people with mental health issues aren't getting justice. Well I could have told them that.
Howard Lamb
DC
6th June, 2019
Dear Patient,
It seems that nothing has really changed since Baby P, all those years ago. It's about time something did.
Howard Lamb
DC
PS A text to a colleague:
Dear
I did mention Baby P in my letter to Jamie, the first time my CPD was rejected. Large birds with heads in sand, not a good defensive position. Was mentioned at the same time and mention of what regulators should do in that given type of circumstances. Babies still being murdered and the same people did nothing again.
How many since Baby P and how many more to come? They take kids off parents who they shouldn't and abandon those the should look after.
Click here for Guardian article Inquiry into toddler murders, slams social workers and police.
This can not just be about budgets and getting re elected.
If you don't solve the cause of your patients problem, your patient does not get better. 👍
31st May, 2019
Dear Patient,
No news still.
Once Mrs May retires, I will apply for all my data from those I have communicated with.
If nothing comes back it's a cover up. If something's been done or has been referred, I can communicate.
Then I'm in a position to know what my letter to the new PM will be like.
Howard Lamb
DC
27th May, 2019
Dear Patient,
More texts to a friend
Going through key points to the malpractice case where the insurers new it was a scam and did nothing so they could get there money back and my practice went through 3 years of hell and slowed my advance of the Child X case. 🤔
As Child X was seen as a naughty boy he was shadowed at all times by a minimum wage minder who knew nothing of his conditions and was there to restrain him/protect other people. Most certainly not what the tribunal judge said. 🤔
Can you imagine how the child felt as already paranoid after over prescription of heaven adult chemicals but got the fear of restraint over him 24/7.
Howard Lamb
DC
PS Just a money making operation at the expense of the kids. Through the grape vine and talking to the kids in the system, I can tell you for sure it's very wide spread.
The first placement restrained the child who was away from home for the first time and has an attachment disorder to his mother, then tried to cover it up. Unfortunately for them I had to rebalance his wrist from where he had broken the grip. I had had to do the same thing before after attempted restraint.
They would not listen to me as I was not recognised by council and SS, who lost the case but took control. 🤔
You really can not understand the anger it's left in me and I was only watching and had no power to change what I saw happening.
Imagine what it did to a child who was late speaking, had mild learning difficulties and undiagnosed autism.
Then of course the mother is to blame for her child's problems and is not listened to, even though the judge said she should be.
Yes it does make you think as to why, when he was diagnosed by the NHS. His notes got lost in the system before the ombudsman made his ruling.
If we have signed article 50, we have left the eu. So how can a referendum help? 👍
26th May, 2019
Dear Patient,
As we saw this week on Panarama there is a big question mark whether any of these schools and placements are suitable for autistic children.
After all I have first hand experience with Child X and all the paperwork and first hand testimony of mother and child's experience at the hands of those with a duty of care.
Probably explains why they don't want to talk to me. Still no news I'm afraid. 🤔😱
I've already told one Prime Minister about the catastrophic failure and now have two months to wait, then summer hols and a winter of Brexit before the new PM can bury it further.
Too big to fail.
Now you see why.
Howard Lamb
DC
26th May, 2019
Dear Patient,
It's not much better for the few who are diagnosed. Guardian article on Rise in special needs children forced to attend distant schools. Click here
Howard Lamb
DC
25th May, 2019
Dear Patient,
Texts to a friend:
Things are happening.
I heard through my grape vine last night about a mother whose non diagnosed child came home from school with 64 bruises on his body from being restrained. Apparently they had to protect the other children. She is now suing they for his human rights being removed, I believe by the solicitors who won the case over these kids human rights against the government. 👏🏻👏🏻
You remember I've covered the huge problems families have faced for a child going to school with one small bruise 🤔
That's just one restraint. Imagine how the child must feel and what anger the mother has because she was not able to stop it and no matter how hard she fought she was in a rigged game and could never win.
I was caned lots as a kid for not being or acting the norm. At least with that it's over in minutes and you are free to move.
The long lasting effect of restraint is enormous. Phycological because it doesn't make why you flipped in the first place go away and has the potential to make it worse. Even being in the same room as someone who restrained you brings up deep anger.
It's amazing what you find out when you actually talk to these kids and they have a bond of trust.
One has to ask why the child was put in a place that did not understand his/her needs and was restrained because the people who have the duty of care take the cheap option to blame the child and mother? Whilst traumatising not just the child but, long term, the whole extended family.
Instead of the correct diagnosis and placement, the right care and actual understanding of what they are dealing with and do it correctly.✅
It wouldn't take much to achieve, education, education and education of all involved.
They've taken a couple of trillion in pensions, you'd think they could find 50 million to educate. 🤔
Howard Lamb
DC
24th May, 2019
Dear Patient,
What a mess.
Mrs May to go in early June, then 4 to 6 weeks to pick a new leader. Summer recess till September and then only six weeks to sort Brexit. This indecision is doing far more harm than leaving without a deal.
As for all the X Children, nothing will be done. I have seen how they work, time and time again. With the GCC once one regulator left they would brief the next to their way of thinking and cover there arses. In one case they even got the temporary chair to debunk everything after he left. Then the next regulator covered there arse and on and on it went.
Cameron, passed the buck to May, May has done everything she can to suppress it and will brief the next in line. Political solution, not justice and democratic.
Howard Lamb
DC
PS I am still trying to work out why I was removed from the chiropractic register and potentially removing my ability to earn an income, when at appeal my CPD was seen to be perfect, it was felt I was removed for political reason and promptly put back on the register. 🤔
23rd May, 2019
Not just me then – Amber Rudd to Lodge complaint over austerity report. Click here
Howard Lamb
DC
23rd May, 2019
Dear Patient,
9 years ago, when I took on a naughty boy and thought it would be sorted within 6 months. Little did I know how it would pan out.
It didn't take long to realise that the child was masking and was very complex. With a good caring mother and a good but poor home life, I had to get a better understanding of the situation before I followed in all my predecessors failures.
It took at least 6 months for me to build a trustful relationship.
I had multiple meetings, as his mentor, with police, solicitors, SS, teachers etc. and it was clear that they had no clue as to what they were dealing with and to be frank didn't care.
I read endless paperwork, all saying how out of control he was and failing. He had a list of conditions and an impressive chemical (prescribed adult only drugs) history .
He was clearly traumatically stressed. Even a first year medical student would see it, if they had spent any time with him.
I paid for the legal team and the first part of his placement and won the case at an educational tribunal because the child needed a protected environment. Well the council had to conceded because they had been caught out tampering with the evidence and misleading the tribunal, would be closer to the truth. In my letters to the GCC and tribunal I made my feelings clear based on solid diagnosis and research. Again clearly pointing out abuse. I expect that is why the tribunal judge was not happy with the council and threatened a judicial review if there were any problems.
You have to ask why it was not sorted out properly then?
Why am I still having to fight on? Why has justice not been done?
Those who have read the whole site will understand how the story has unfolded since and all the backed up stories in the media on the areas which were wrong in this case.
Still no news
I'll keep you in contact.
Howard Lamb
DC
19th May, 2019
Dear Patient,
Having had a bit of time to myself whilst fishing, I've come to the conclusion we are down to two players that are holding things up.
The regulators from the GCC who covered up breaches of protocols, procedure and negligence (poss criminal) and the Prime Minister and her office who have shunned there responsibility for care.
How do you get round that one? 🤔
Howard Lamb
DC
15th May, 2019
Dear Patient,
Who would be the right person in the UN to drop a line to, so they could investigate this cover up of removing human rights?
Then denying diagnosis, physical and mental and occasional sexual abuse of autistic and other vulnerable children with needs. Ignoring their care, forcing them onto the streets or where they can turn to drugs and crime, where there are high insistence of suicide (also on remand or prison).
As they will not talk to me. I'll have to raise some money for The Hague but negotiation for the book etc. look promising. 👍✅
Howard Lamb
DC
PS a text to a friend:
Back to work and knackered already. Hope you are well.
Talked to a patient yesterday who was sad. Just been to a funeral of a young person under 21 who had committed suicide, a month after her best friend had. The mother who is disabled had to postpone the funeral until they had had a whip round to raise 1500 pounds to pay for it. Mother can't afford to keep her home now due to council room charge system and can't cope, as in emotional mess. Everyone knew her daughter was depressed but was on a long waiting list for help. What a country we live in!
13th May, 2019
Dear Patient,
In the news over the weekend figures about civil service pensions were released, through the Freedom of Information act. The amount of people drawing £100,000 or more has tripled in the last 7 years. And 115,000 receive more than the average wage, up 46% in the same time. Clearly only austerity for the poor who are receiving less in benefits.
Mind boggling at the very least.
No news re Attorney General or Prime Minister's office, obviously need to keep there reputation and pension so they do what they always do, cover up.
Howard Lamb
DC
PS I've just crunched some figures and that does not come close to the £606 billion they borrowed. I expect it's going to cover more banks and there bonuses and pensions and our true EU pension debt.
Nothing for those who really need it .🤔
9th May, 2019
Dear Patient,
The C of E did not care about abuse victims, or so an independent inquiry says. Well I expect in another 20 years an independent inquiry will say the same thing about Child X and the tens of thousands of others. After all it's about reputation and hanging onto power through nondiagnosing and removing human rights, then covering it up.
Then the blood scandal, missing and misfiled paperwork and protection of reputation.
How do these people sleep at night? They obviously think they are a breed apart. As a clinician I can say with certainty they are not, they just twist the system to get away with it.
Still no news but relaxing and refreshed for the battle ahead.
Howard Lamb
DC
PS The abuse of child x and all the others is on going. At least with the C of E it was stopped.
PPS Pope issues law so sexual abuse has to be reported. ✅ We have the laws in this country but they are only for ordinary people not the state.
5th May, 2019
Dear Patient,
Someone asked me today if the book would be a best seller as the price is high?
Well the mother has had an unbelievable life. Clearly undiagnosed spectrum, mentally and physically abused throughout her childhood and adolescence, to the point where she piled on weight and got up to 35 stone. Changed her life around and lost 25 stone. Life started to go well and child stable. Then the nightmare unfolded and when I joined 9 years ago her child was unmanageable and her life was in tatters.
She has drawn back every piece of paperwork and with her, the child's and my statements and paperwork, shows how the scam works.
You can make your own mind up after seeing it.
Unredacted, whilst hearing from those who went through it and what truly happened. Not just a bad mother and naughty child but a family destroyed to save money.
A day in the life of the child could be several chapters by itself.
The story needs to be told.
I will be in contact with the office on and off next week so if I hear anything I will let you know.
I was told an unbelievable story but truth often is. 🤔
Howard Lamb
DC
3rd May, 2019
Dear Patient,
I'm off fishing again next week, that's if I get through the backlog in time.
It's impossible to say where this is all going to end. We have always hoped that the system would come good but as time has gone on it's seemed less likely. There are other options which would solve the situation but as I believe in democracy and trying to keep this in house, I have as yet only done the ground work at this stage. Let's face it the government have been highly protective and defensive over the charge of abuse from one professional, what would they be like with the book and candid film? Or answering charges at The Hague? How would that help to get justice and change for the kids now?
With a 30 million dollar price tag the book and film deal looks like the ideal answer, where the mother could be heard and have the finance to defend herself if needs be in court. As for The Hague, I hope to have a good talk with a Euro fishing mate who has been researching for quite a while and see what he has come up with, whilst in Spain.
Where there's a will there's a way.
Howard Lamb
DC
29th April, 2019
Dear Patient,
Many people, in clinic, have asked me why it is taking so long to get justice?
I expect there is no simple answer. Who wants to admit they were wrong and ended up abusing several generations of vulnerable children? Who wants to admit they were wrong if it opens the flood gates to litigation when we already can't afford pension debt? Who wants to admit to a cover up and loose there reputation and pension?
Procrastination is the thief of time, and in this case allowing the abuse to continue and new victims to be suckered in.
The problem seems to stem from politicians only answering at elections where they can muddy the truth and spin their own versions to get away with blue murder.
There has to be a better way
Still no news from the Attorney General or Prime Minister or office. I'll let you know if there is.
Howard Lamb
DC
28th April, 2019
Dear Patient,
So much has and hasn't happened over the past 6 months.
I have been asking for an investigation but the results would not paint a good picture for the powers that be and their predecessors. So all I get is silence, whilst they will be trying to fudge and defuse the whole thing, then put it into channels and then never to be seen again. Why deal with the problem and loose votes when you have 300 years experience of burying embarrassing situations?
How can I stop this from happening?
How do I get help for all the non and diagnosed kids who are not naughty but abused and blamed?
Clearly government has lost its moral conscience, yet the opposition offers no change that would work (all goes back to Tony's government anyway).
How do you get justice when a government doesn't want to prosecute itself for damaging disabled children and prefers to blame them and their families?
More questions than answers, as always.
Howard Lamb
DC
24nd April, 2019
Dear Patient,
Well it's near the end of April and we still haven't heard back from NHS, Child Minister (X), bloods scandal inquiry etc. I most certainly have had no communication from anybody.
The Attorney General has the power to deal with it and had the time to do so. You can only assume that political pressure is blocking justice.
I can understand his position, because he's done nothing he has a problem and if he does something all his colleagues have a problem. 🤔
What does a principled ethical man do? Not get in that position in the first place. ✅
Howard Lamb
DC
PS How is it possible for the GCC to care for patients, when they have not cared about the care of my patient? It's what it was set up for and they turned my patient away.
PPS Political pressure equals cover up in the real world.
22nd April, 2019
Dear Patient,
Easter always reminds me of the constant battle between good and evil inside us, which we fight every day. We have the choice.
The government have had the time to choose and it is clear which avenue they have decided upon. During these years where doing the right thing was avoided, countless thousands of children's lives have been unnecessarily damaged but that's ok as it's just politics.
They twisted the system, they manipulated all aspects of it so there could be no complaint and are then in the position to judge themselves to show no wrong doing.
Government without Principles or Ethics. Well that's where we are and totalitarianism rules at this moment in time.
Nothing is going to change under the current Regime but who do we change to? It is clear from Brexit that parliament hasn't worked for the people. Who in parliament will vote for change?
Action for these kids was needed decades ago and there plight is still the same yet pension debt has doubled.
It would seem that justice is a thing of the past, maybe that is what the resurrection is all about.
Howard Lamb
DC
PS Most of Jesus's teachings were about the right and wrong ways to do things. And some fell on fallow ground. 😂
19th April, 2019
Dear Patient,
Every thing is twisted and needs twisting back.
Builders release rats into the environment, (Through opening the sewers) who eat all the wildlife. Frogs Snales birds eggs, the whole lot. Then when there is nothing left they start to show because they are actively hunting the whole time.
As there is no wildlife left to protect there is no block to stop development.✅ The council have gov quotas to fill so the rat catcher is made redundant and the circle goes on. ✅
Take no win no fee insured malpractice cases like mine. You have to prove your innocence after the opposition has twisted the information they supply and manipulate the system to there advantage.
Then your indemnity insurers on the evidence they are given see your guilt because they do not have the technical knowledge to dispute it.
I've come across dodgy expert witnesses regularly over the years and something needs to be done because it is trying too pervert justice. 🎉
The long and the short of it is your practice is under huge pressure for years you spend huge amounts of time trying to explain to solicitors areas of your expertise but because a doggy expert from the opposition says something it's believed and you are not. So this whole merry go round earns everyone a very good wage. All the solicitors, barristers, experts etc. and you don't see a penny when their case fails. ✅🤔
Howard Lamb
DC
18th April, 2019
Dear Patient,
If they have been checking out Child X and the potential cover up as I've repeatedly asked. I must have been vindicated. You can be certain if it hadn't checked out I would be playing chess with Assange by now.
We are still waiting for reports and updates on everything from the bloods scandal, through NHS and no diagnosis or care, to the X minister for children's findings on the ramifications to removing disabled children human rights.
With Easter upon us and the message it brings. Let's hope that good and not evil will prevail.
Howard Lamb
DC
14th April, 2019
Dear Patient,
Whether Assange is guilty or not is a bit of a side show unfortunately. America was hugely embarrassed by evidence of their troops killing innocent people and laughing as they were doing so. Oops 🙊
Not the Hollywood image they wanted to portray. If you can cover that up, what else have they been up to, has to be the question of the day? Wikileaks must go on with its vital work and Assange should get a fair hearing and justice should be done.
Dream on.
Howard Lamb
DC
PS Chelsea Manning arrested and put in solitary confinement. Then Equador suddenly gets upset because Assange goes Aussie on them after 7 years. 🤔 Sweden backs off and America applies for his removal to the States. 🤔
What do they think we are, blind and stupid or unable to do sod all about it?
13th April, 2019
Dear Patient,
Wikileaks founder was right that the Americans would try and penalise him for whistleblowing. I bet this turns out to be another Brexit. American record on torture not good. Some huge human rights issues involved. As for Mrs May, the whistle blowers act is there to protect whistleblowers, not have them extradited to a foreign regime with a history of torture. 🤔
I bet there is mass panic in Whitehall as to what they (Wikileaks) will release next. I hope Child X is amongst it.
Still no news yet .
If Mr Assange had used a condom in Sweden, he would not have had to hide for 7 years. If that law was applicable in this country, millions of men would be in the same boat. ✅
Howard Lamb
DC
PS Dirty tricks abound but not for the greater good.
PPS We do have a remain government so maybe Julian will get lucky. 👍
11th April, 2019
Dear Patient,
Where do we go to from here? During the Brexit recess I'm going to research MP's. If in breach of there principles they should step down for someone of principle to take there place. That would probably mean a huge influx of fresh blood to revive democracy in parliament.
The electorate should have the right to sack their MP and replace with whoever was second at the election which is surely coming. Then maybe we can evolve and move forwards. And start to solve the multitude of problems we and our planet face.
Still no news.
Howard Lamb
DC
PS Like when an Olympic gold is taken from a cheat, silver gets promoted ✅
8th April, 2019
Dear Patient,
Looking back over my time with the X family, I am left with a deep anger and frustration. Not at the family but with all those who should have done more and didn't, and the way I've been blocked and unable to get the right set up and treatments to give the child his chance to succeed.
All I've been able to do is chronicle his progress and explained where things are wrong. Only to be blocked again because reputation is on the line. What sort of country have we turned into, where a cry for help is seen as a burden on the state and the elite are untouchable?
My vote is for change ✅
Howard Lamb
DC
7th April, 2019
Dear Patient,
Those at the top who are and have covered this all up, are still in the position of overall control. There are no principles or ethics involved. Purely political manipulation to save jobs, reputation and of course pension.
Time and time again where things have gone wrong because they haven't been thought through properly, key documents are not released to protect the guilty. Then nothing changes and the system has been twisted away from justice that much more.
Mrs May is responsible for the actions of her Government and its departments and I expect that it's only once she has gone will we get to the truth, as long as they are not allowed to cover up as they clearly do on a routine daily basis.
They know that the new social payments system has had a hugely negative effect on many who have no other income yet have withheld the data to prove it, not a move for the greater good or service to the public but to make sure their pension funds are ok.
Have a nice weekend if anything changes I will let you know.
Howard Lamb
DC
PS On 13th April 2015 I sent a complaint to the GCC for the mother and child. This was responded to within 24 hrs where the GCC decided that patient care, diagnosis and advancement of the profession (all in the chiropractic act) were not their responsibility. Well who's is it? If a clinician is not backed by his association and registered body who's going to take any notice? It's amazing how quick a response you get when they want to slam a door shut but the same man would not send any of the paperwork that was subsequently asked for.
5th April, 2019
Dear Patient,
Another big week for those of principle and ethics. First 20 or so charities hit the government with a judicial review because they had been ignored and there complaints over poor guidelines introduced last year. The Government immediately withdrew them and are having to check out what damages was done. Secondly, royal colleges, doctors and others have stood up to the government over the deaths of patients due to the government making people who are not resident pay for treatment that they can't afford. They have made allegations of a cover up due to being ignored and relevant documents not disclosed. Nothing new there then.
On the negative side, no news still.
It's strange how they bust a gut to brag if given the chance. Though If bad for their image or damage reputation it goes into the slow in tray, often never to be seen again. 🤔
Howard Lamb
DC
1st April, 2019
Dear Patient,
As expected nothing yet. With the shambles of Brexit rumbling on, the X minister for children's report may also be delayed.
I am drafting a letter to the Sec of State, my data requests should be sent by end of week. We are a bit slow at my end as in silly season where people forget they have a bad back and do 6 hours of digging in the garden. 🤔
I'll keep you up dated.✅
Howard Lamb
DC
PS Looking at all the options for Brexit, no mention of failure to stop freedom of movement to the UK if we remain. That's what it started with and that's what swung the referendum 🤔
Europe must listen to the Euro People of the UK. If they would agree to 'we are full up at moment' and need a quota . All this could and should have been avoided.
27th March, 2019
Dear Patient,
What the Government need to understand is there's more to running a country than Brexit and getting a generous pension for following the party line.
The misery these children and families have gone through can not be described by words alone, you need to see the reality of it to get a full understand.
Once labelled naughty all help from the state is withdrawn and everything is then an up hill battle. It would seem you go on a 'do not help' list, which effects anything the council or state is responsible for.
Still no news, but until all the investigations come in during April I'm sure nothing will be done. More children being affected and young lives in turmoil. After all as they don't comply they must be enemies of the state.
The Minister for Children's report about the ramifications of removing children's human rights should be a corker. Then we have how the NHS is going to diagnose these children without staff or finance. I expect hundreds of pages which basically say we have no money due to pension debt but we will add a few million to their budgets, and of course, there was no wrong doing.
Howard Lamb
DC
25th March, 2019
Dear Patient,
I bet the shredders were on overtime at the weekend.? 🤔
It will be interesting to see if their paperwork still matches up to mine.
Howard Lamb
DC
21st March, 2019
Dear Patient,
Once I've "the retrieving data bit" from the mountain of paperwork generated by data protection. I will drop the PM a line (prob next week) to retrieve all data they hold on me and the work I've done on the Child X case.
This will be important evidence. Clearly if no or limited paperwork (as normal). There has been a massive cover up and if they have done something we can see it's value considering the catastrophic failure of the system.
If I get "first contact" I'll let you know. 🤔
Howard Lamb
DC
20th March, 2019
Dear Patient,
Still no response so I've sent a reminder, please read. Click Here
Howard Lamb
DC
17th March, 2019
Dear Patient,
I have just got back to hear the news about the Muslim massacre in New Zealand. I'm shocked how innocent civilians were shot in cold blood. There can not be any excuse for these attacks. My heart goes out to the families at this time of shock and grief.
I'll be going into the office tomorrow to see if I have receive any response from the attorney general or his office.
There are some very evil people in this world of ours.
I'll let you know
Howard Lamb
DC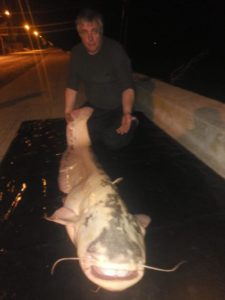 92 lb albino very rare fish , part of the 22 fish up to 160 lb . I need to see my chiropractor 🤔
8th March, 2019
Dear Patient,
Still no news. Off fishing for a week now and hopefully relax and recharge my batteries to go past Brexit and beyond. If anything crops up I'll let you know.
The child is doing his best to cope but with is disability and the trauma he has gone through the chances are his life will not pan out very well. I hope they enjoy their pensions.
Howard Lamb
DC
4th March, 2019
Dear Patient,
Please read the 7 principles which they don't seem to follow anymore. Click Here
Howard Lamb
DC
PS I expect my complaints should have been handed over to them.
Obviously they were not as I have had no contact from anyone, full stop.
PPS If you have no principles at the top, who else will give a toss?
2nd March, 2019
Dear Patient,
To help the Government I've put a bit more thought into how they can help solve there pension crisis.
1. Pension pay outs should be caped to the average wage.
2. No state pension on top. Until the civil service pension finishes at the average age of death.
3. Pensions for those involved in corrupting the system should be stoped and claimed back.
4. Those involved with child abuse due to corrupted system should go on the child abuse register and the more serious, go to jail. I expect that would really help our huge debt problem.
5. Severely thin out all departments from those who think they were in the right. And those who clearly are there just to complicate the system, that's probably 70%of them ..
As for our remain Government who seem to be pinning there hopes on a second referendum to get themselves out of the mire, a general election to vote them out and criminal prosecution for leading us into a totalitarian state where the electret have no justice or complaint.
Howard Lamb
DC
PS They run everything else on averages so why are there pension not?
Re Is what's been done to these kids child abuse? If you have lied and corrupted the system to pay yourselves large pensions. You had to know what you were doing and made financial gain. You make your own mind up and tell them at the ballot box at the next opportunity.
Clearly if you vote for lib dems, cons and labs they will continue the cover up. Catch 22!
PPS Civil servants work to a 7 point code of how they should behave and work. If any of them are in breach of them it should be a disciplinary situation and sack. No huge redundancies then and asset strip of retired. It would seem in most cases the whole code has been ignored ✅
27th February, 2019
Dear Patient,
Please read an explanatory e mail re national debt from the same solicitor . Click Here Wow
Howard Lamb
DC
PS If they have increased national debt over the years to for fill obligations on due liabilities, for pensions, in the form of wages in the accounts. How much of the national debt is ours and how much is their's?
Prob 100,000 staff short in NHS as paying 100,000 pensioners 🤔
Gov pensions should be fixed term to average death rate I expect.
26th February, 2019
Dear Patient,
If we go back to the early stages of Brexit, Europe wanted us to pay for their pensions before they would talk. I remember the uproar at the time, so it looks like they got their own way.
Yet Article 50 says there must be mutual agreements not a dictate before negotiations.
I expect Mrs May did a deal but ended up shooting herself in the foot. Europe has our money and will try and force a no deal Brexit with the attitude of 'we've stitched you up like a kipper and hope your little island sinks.'
Tories can't do much without showing how they mislead the country. Labour is invisible. So let's hope the new independent party, Scots, Welsh and Irish come to the rescue.✅
Howard Lamb
DC
PS It's important for the Scots as if they do leave the union, and who could blame them, they would be saddled with up to a trillion pounds worth of debt 🤔 actual and other.
25th February, 2019
Dear Patient,
I had a chance to look at these figures at the weekend, after getting over the shock.
Expenditure 2017 was 766.7 billion.
Expenditure 2016 was742.2 billion.
An increase of 24.5 billion prob below inflation.
Debt for 2017 was a whopping 4trillion 323.7 billion pounds.
Debt for 2016 was 3 trillion 728.4 billion pounds.
A staggering increase of 605.3 billion or 80%+ of gov's annual revenue from tax etc. if you add 410 for pensions (eu probably) and 24.5 increase in expenditure. 165. 8 billion missing in the accounts? 🤔
As I said I am not an accountant so I am sure there is a simple answer. But who is going to ask the question?
Howard Lamb
DC
23rd February, 2019
Dear Patient,
The solicitor from last text put me in the picture as to why there has been no money to help these kids .
If you go to 'Whole of Government accounts 2017' scroll down to page 26 of 187, you will find details of the Governments liabilities.
Pensions for the men at the ministry or liabilities for, exceed our national debt by multi billions (wow) then scroll down to 1.53 and see the 410 billion for 2017.
Once you've recovered scroll back to page 14 of 187 and compare how much was spent on the rest of the country. It would seem that there's only austerity if you don't work for the government.
Clearly I'm not an accountant so I may have misunderstood, so check it out for yourselves and see why there is nothing left for our naughty children 👶
Howard Lamb
DC
PS I expect that's why they get such loyalty from there upper staff or there pension is gone 🤔
PPS With Brexit and the local elections in May, I'm certain the Government will fudge, till well after then, if they are allowed. What do you have to do to get justice? 😤
21st February, 2019
Dear Patient,
A text from a 40 year solicitor of high standing.
Following the UK's notice to withdraw, Article 50 says:-
"The union shall negotiate and conclude an agreement with that state setting out the arrangements for its withdrawal, taking account of the framework for its future relationship with the union".
This imposes a legal duty on the EU 27, to negotiate an agreement with the UK, and to continue talking, until an agreement has been reached.
By signing an agreement with the EU, before agreeing it with Parliament, Theresa May has released the EU 27 from its legal duties above, under Article 50.
If she had not done so, the EU 27 would still be legally obliged to continue negotiating with us until an acceptable agreement with the UK had been reached. Mrs May's action in signing a contract with the EU was, therefore, grossly negligent. The consequences of it, do not appear to have been understood, nor reported on, yet.
Howard Lamb
DC
20th February, 2019
Dear Patient,
No news still.
Everything on hold due to Brexit, even though it's got nothing to do with it. The Prime Minister is in breach of her code of conduct. And has been involved for nearly 2 years. Attorney General has not responded in nearly 3 months and the GCC, tribunal and MP are at nearly 7 years.
During that time we have learnt from the governments own figures that Ofsted has no idea where 10,000 children are after being dropped out the system, committee on mental health are looking into dodgy data and its effect on 100,000 +kids and are probably working on wrong data. Another MP, kids minister, looking into how the government broke disabled kids human rights and its effect. Restraint is still alive and kicking as seen with a whole NHS department suspended.
They have done nothing to solve the problem and do not want to take responsibility ( criminal act of child abuse ). And it will all get fudged in April.
What do you have to do to get justice and stop more children from entering an abusive system where lies are more important than actual care?
Next week I will send them all data requests and see what they have done if anything.
Rabbits 🐰 in the headlights comes to mind.
Howard Lamb
DC
PS I forgot, NHS to explain how they are going to diagnose these children and care for them without staff or money. 🤔
17th February, 2019
Dear Patient,
A further text to a friend:
The big hint would be 00024 as a registration with the GCC with over 3000 current registered chiropractors.
Another would be Dr —– —- (data protection) who gave me a reference to join. He was vice chair then chair of the musculoskeletal skeletal part of the BMA.🤔
Afterall my father did his pre med at an English college, as all doctors had too, before going to the States for his recognised doctorate and state licence.
I expect the fake news that chiropractors all want to be doctors and all therapists have blinded people's judgement.
People in power don't want change because all the skeletons are exposed. Lucky I'm a world expert on everything involved in the skeletal structure 😂👍✅
Howard Lamb
DC
17th February, 2019
Dear Patient,
Another text to a friend.
How do I know so much about how these children think? It's because I am one. Traumatised between age 6 to 11 at a school where if you did not conform you got caned. Which Caused me to hold on to huge amounts of anger. Much released through my teen years until I was balanced enough to do my degree at nearly 24 till 28. Was a bit wild still even then.
I started with these kids when I was 19 and fishing behind Denham Court 'Naughty' Boys Home and got to know the kids who would come and watch me catch fish and then slowly join in. I treated my first autistic case at 27. During my clinical 18 months before qualification. He was a freebee out of clinic hrs. I learnt that by stimulating the brain stem through upper cervical adjustments, helps to make change in the patient.
I treated huge amounts of rescue animals (free) over the next 25 years until my divorce. Clear experience with traumatised animals. Clinically I treated quite a few humans with varying degrees of trauma and autism where it became clear that emotional blocks do more damage than ADHD/spectrum difficulties. I have done enough hrs in both fields to be expert at least. And worlds expert in my field.
Just in case Im still viewed as an idiot.
My journey has allowed me to dissect others to understand myself. Self taught psychologist. Where you have to understand yourself before you treat others ✅
Howard Lamb
DC
16th February, 2019
Dear Patient,
A text to another friend:
These kids don't think things through. They obsess about something and then find a means to achieve thier goal. "They don't need that money and that would solve my problem". With or without intention to pay back, depending how far down the slope breaking boundaries they have gone.
They mask and deflect and re invent there own truth to slide down the other slope of least resistance.
They can't be told, they have to learn.
Complex in the extreme if they have been traumatised at some stage (long list of potential possibilities). But it's ok they are just naughty, simple then and cost free ✅ so the more boundaries they break the more trauma they create but head for the least resisted route to their own cloud cuckoo land in the switched off zone. 👍
Howard Lamb
DC
15th February, 2019
Dear Patient,
I can not stress how important diagnosis is for the child and family. For instance a family recently whose son is clearly ADHD/spectrum but not diagnosed had borrow £400 from the family home without asking, this caused an argument and son got very stroppy. He and his father had words. The father grabbed him and put him in his room as he was going out with his mates. This left a bruise on his arm. School saw it and heard a biased account. Long and the short of it is, father not allowed to live at family home, mother has had to do parenting classes and social taking them to court to have the non ADHD/spectrum younger children taken away from the family and put in care/foster home. What a mess.
If a diagnosis had been made when he was young and the system had handled him correctly he would not be getting out of control in his teen years. His father has had his power over the youngster removed and the youngster has been empowered and will get much worse.
This is not the only case, social services have far to much power and there staff do not investigate properly. Yet they can cause damage to children by not for filling there duty of care and denying the help and facilities needed and that's ok.
You can not judge these children with normal eyes because they are not the norm. Yet without the proper training the SS are at will to traumatise children who are normal by removing them from a loving environment due to an older siblings special needs not being understood or catered for.
Still no news.
Howard Lamb
DC
13th February, 2019
Dear Patient,
A text to another friend:
Let's face facts. They hang out diagnosing until the kids are 16 to 18 (if ever) then they have no responsibility or cost, 'someone else's problem' but nothing in place. NHS has no staff 🤔 that must have saved a few bob. Cheap drug therapy to control them and stop there emotional and cerebral function developing and often a smaller brain than the norm at adulthood (hence adult only drugs once brain formed ). The list is endless. Absolutely crafted and not a train crash. This has been cleverly designed and implemented.
All in house complaint systems run by their legal defence teams. Regulators who know nothing of a profession and duck as soon as they can.
Endless.
Howard Lamb
DC
13th February, 2019
Dear Patient,
Dodgy data, where have I heard that before. Blair going to war illegally if I remember correctly, and around the same time.
No money in the budget and tens of thousands of children needing money spent on them.
Don't diagnose them, label them as naughty and take there human rights away so there is no complaint, I expect. Even better, if you have no diagnosed kids you don't have to put in infrastructure or facilities. Win Win situation.
I said all this in 2012 in my communications with the tribunal, regulator of the GCC and the child's MP.
Questions to be answered. Who was responsible for the data and what influences where they put under? Who perverted the system to accommodate the shortfall in budget? Who signed off on it? How many kids has this effected? How many died as a direct result? That's just for starters.
These families never stood a chance because the system had been twisted against them.
The next text was to a friend re social services involvement. Child abuse is still child abuse even though people feel they are above the law.
I expect the SS only just cover there wage and overheads and have thousands writing reports on subjects they are not qualified to. Then endless meeting to rubber stamp we have no budget or expertise so it's the naughty child and it's horrible parents fault.
Next.
As I have seen with Child X and have all the paperwork ✅
Howard Lamb
DC
PS why would they want to cover this up?
11th February, 2019
Dear Patient,
Please go to https://www.parliament.uk/business/committees (Opens in a new tab) – On the child one, particularly, you will read some interesting facts.
At the top of my list was that the system has been run on flawed data since 2004. Which underestimated the numbers heavily leaving a bare bones budget that could not achieve the legal stipulations or rights to treatments of thousands of disabled children. The previous figures were probably wrong as well and as non diagnosed or labelled naughty children are not mental health candidates. I expect these new figures to be off the mark as well.
2004 is a good place to start. Labour, Lib Dems and Cons have all been at the helm since.
It really can't be to hard to trace the dodgy data back to source and then all the changes that were put in to make it work can be found with investigation.
Still no news.
Howard Lamb
DC
8th February, 2019
Dear Patient,
If there is nothing to hide, why all the secrecy?🤔
Isn't this why we have laws on transparency, whistle blowing etc.? To stop this from happening. How is it possible to bye pass them all and ignore the reality of the situation. I expect it is standard procedure to avoid a damaging scandal as we have seen so often before. (Liverpool fans, blood scandal, soldiers kill in wrongful war etc. etc.).
It's only the land of the free if you are in power, no news yet.
Howard Lamb
DC
6th February, 2019
Dear Patient,
You would have thought by now that something would have been done to save these children from a life of hell.
Clearly Mrs May is not for turning. She will, potentially, use her power to slow all progress and decision making, so she can avoid scandal for the cover up and the deflection/deception that has taken place. Nobody has talked to the family or me.
How can you get to the bottom of anything if you don't listen to all the evidence?
She has had multiple opportunities over the years to do something, yet the system is now worse than it was before.
Who has the power to over ride a totalitarian head of regime? When the Prime Minister/Cabinet system has been perverted.
Always more questions than answers!
Howard Lamb
DC
PS A right honourable person or other. You decide.
5th February, 2019
Dear Patient,
No news still, which is hardly surprising really. How's that going to go? Well we under invested, didn't diagnose, ruined reputations and removed human rights, restrained and drugged damaging thousands of kids, some who unfortunately took there own lives.
We will bung a few more shillings into the system. We have done nothing wrong, only controlled budgets.
Doesn't quite work for me!
Howard Lamb
DC
3rd February, 2019
Dear Patient,
That was a big week. Ofsted doing a half good job but haven't got there fully yet. Another scandal of child restraints and harm done. Just the tip of the ice berg. So don't diagnose, abuse and then 325 suicides and 52,000 attempts of self harming in remand and prison. Let alone the unregistered suicide of youngest and others which should be related. Followed by control and manipulation of the system so there is no complaint. There is more to this than just saving money!
Howard Lamb
DC
PS the suicide tigers for all these kids ,young adults and adults who have been touched by the system will far exceed the national murder rate of approximately 730 a year. 🤔
PPS hence my research into The Hague.
31st January, 2019
Dear Patient,
Well the BBC and guardian were in the press yesterday doing a grand job. Ofsted annual report saying it's a disgrace. Kids dropped from school registered, a policy of non diagnosis etc. quote a scandal. And over restraint and unnecessary restraint in a hospital where 20 staff have been suspended. ✅
Howard Lamb
DC
PS Why aren't the police involved?
PPS 325 people died in prison and 52,ooo cases of self harm. Guardian today. Government who created the problem say the figures are 'disturbing'.
———-
Well they broke the law and are naughty boys and girls so who gives a damn!
28th January, 2019
Dear Patient,
We have several options, all roads lead to Rome so to speak. It's just the length of the journey and the time it will take.
Courts of Rights and The Hague will be a particularly scenic route, as soon as the solicitor get involved. Clients have rights even though children don't.
As the government is looking into the removal of rights and non and slow diagnosis, with a possible communication in April, which will possibly be postponed if Brexit is delayed. The press have there hands tied, as under investigation.
The ethical people who are trying to make a difference will have the same problem. The clock is ticking on that one.
As for the police. I expect the officers and those who investigate can be trusted. However I have concerns for there political wing though. So again could be under investigation for eternity.
Russian news channel and other external news channels. No control and have axes to grind so could get very big and nasty.
How does this help the family and how much of the spot light would they have to take?
I personally like the private criminal prosecution of the Prime Minister and her Chair on multiple grounds. Ranging from treason due to her totalitarian regime abusing children and covering it up. To treason for trying to pervert Brexit to Brexstay undemocratically. Quite a list.
My problem is solicitors who turn white and then look for excuses to get rid of you.
Google totalitarian and the 10 commandments. Parliament has broken them all. Capitalism is God, Twin Towers explained. Kill in his name. Then go to war illegally and kill more. Asset strip the old and don't have budget to care. Covert power, well you decide.
No news yet.
Howard Lamb
DC
PS How many children were restrained today by a career who probably caused the situation in the first place because they don't know what they are doing? And how many scars have been left on the children to carry for the rest of their lives? 🤔
23rd January, 2019
Dear Patient,
It was brought home to me today, after talking to a teacher in clinic, how disproportionate having or not having rights is for children. In a PC age where you can not smack or aggressively tell off, or sin bin by sending a child to its room etc. And if the child complains about something to the school an immediate inquisition unfolds. It would probable help if all the old school sanctions that parents used have been removed maybe all the new good stuff to help parenting should be readily available to help parents deal with a child whose actions are not PC.
When it comes to naughty children in council control or sub contracted it is OK to use physical violence.(restraint etc.) verbal and physical aggression. Emotional traumatisation, all by non qualified careers and you get a days training to do it properly.
Still no news, finishing bits of research and looking at my options and the ramifications to the family. Before my next step.
If you as a parent did a fraction of what was done to Child X you would go to jail. But it's ok for the government and its departments. ✅
Howard Lamb
DC
21st January, 2019
Dear Patient,
If you haven't voted yet please do. A public enquiry into the setting up and running of the GCC will give me full access to the privy council who clearly have responsibilities for much that has happened and give me new data to fill in some gaps in the bigger picture.
No news still.
Howard Lamb
DC
20th January, 2019
Dear Patient,
I can't imagine the confusion going on in the halls of power at the moment.
Who wants to admit to wrong doing? So there will be tons of wordy paperwork to show that nothing wrong has happened. Only cuts, 'what can we do '?
Try answering:
Why social services and education failed so frequently, why was child's diagnosis ignored? Why has the problems brought up been swept under the carpet and not dealt with? Why has there been none of the correct protocols in place, been used? Lack of communication is understandable, as with Watergate, lie's brought the President down.
If it were all about cuts, who was responsible for twisting the system so that diagnosis was abandoned and right. So money could be saved from people who can't fight back 🤔
The frustration I have with this matter is enormous, I'm left watching the trauma of there family life unfold and am powerless to do more than I have.
Let's hope for an answer soon.
Howard Lamb
DC
PS I've already read all the paperwork. Literally since he was born till now and if it were about cuts it would be very different?
PPS Clearly do not want to listen to an outside source. Much better to be in house and safe from the elements. ✅
18th January, 2019
Dear Patient,
They say a week can be long time in politics. I expect this has been one of the longest.
I predicted a lot of hot air and a course to remain. Not far wrong so far. The good thing is that the Prime Minister will still be there for a while so I can see my quest through.
If tricky dicky lost his job for the Watergate (bugging) scandal, which is routine now due to terrorist actions! What should happen to someone in power who potentially been involved with a far more serious situation?
Still no news but the way ahead is clearing.
Howard Lamb
DC
PS I expect they don't want to talk just in case I post it, so for the record confidentiality can be assured.
16th January, 2019
Dear Patient,
I will hold on to my letters until the vote of no confidence and possibly a change at the top or election.
I expect the realisation of what they have done to these children is slowly sinking in and the size of the problem they have caused. This will obviously all take time, which I have not got.
Child X needs more help than I can supply and I can not guarantee his safety.
My letter to the Metropolitan Police, will be finished I hope by next week.
I'll see what's happening by then and decide if it's right for the family.
Big decisions which could effect many people's lives, positively for some and negatively for others who feel "they did nothing wrong".
I think at this stage, exposing through foreign media would be to much pressure for the family. Not a problem in my case .
Always an answer to a problem but you have to look for it, not deny its existence.
Howard Lamb
DC
14th January, 2019
Dear Patient,
I'm sure the PM's not happy with my last communique.
Some snot nosed quack, hated by his regulatory body and the BCA. Who does he think he is!
Try the voice of an abused and traumatise disabled child who has no reputation due to the removal of his human rights.
Nothing in the in tray as yet.
Howard Lamb
DC
12th January, 2019
Dear Patient,
Whilst waiting for responses I have been draughting some letters. They will need more work but as an example read on:
Dear Theresa,
You are fully aware of my letters to you and your staff, covering your cover up of the money saving corrupted system without complaint that has been traumatising children (abuse)for a long time.
I highlighted one case that still need proper investigation and justice for the family. I can see your dilemma, hands up with reputation gone and the doors wide open for billions in compensation. Or hope, as has happened before, pad it out for as long as possible, then it's someone else's problem. In this next period of time I will find out if you are or are not a RT Hon person and then act appropriately.
Yours love and kisses etc.
Let's hope it's not needed. I will update after the vote sometime next week. Or before if needed.
Howard Lamb
DC
9th January, 2019
Dear Patient,
I expect everyone is to busy with Brexit to face traumatising children.
It's all been a bit of a pantomime really. As the majority in the Commons is remain, all we will see is hot air and we stay in Europe. Preventing the will of the people. I'm sure historians will look back and see the closed door negotiations with Europe over 2 years to keep us confused so we will grab at anything at the last moment.
Well, once done they will have no excuses, and have to deal with social care and traumatised children.
Howard Lamb
DC
PS The referendum was probably designed to leave grey areas which could be exploited over 2years to reverse the leave vote ✅
4th January, 2019
Dear Patient,
No news I'm afraid, once back from a long Christmas holiday next week maybe?
Frankly I can see why they are being slow. The government will be blaming the council and the GCC, the council and GCC will be saying "We only did what we were told to do by the government".
I expect they Will try and find a political solution, where they are all safe but unfortunately no justice for the abused kids because there's no money in the budget. Social services have a long history of doing that after all.
Corrupting the system so it's virtually impossible to win a complaint could only be done with government approval. No complaints so everything is tickityboo.✅
They have saved billions but at a huge cost to vast amounts of people over a very long time.
I can only conclude from my research and involvement that it's because these naughty kids of bad parents don't deserve anything!
Howard Lamb
DC