Lamb Chiropractic Clinic Ltd
Howard Lamb D.C.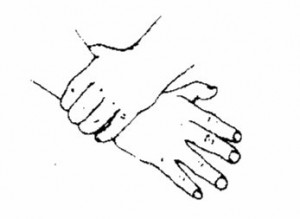 The Surgery, 48 Marsh Road, Pinner, Middlesex, HA5 5NQ
020-8866-3230/020-8866-8018
_______________________________________________________________________
31st December, 2018
Dear Patient,
Another year has passed and more kids have been trapped, whilst others have been rejected for non compliance, from an abusive system. With a diagnosis, treatment plan and large shift in attitudes, these kids would have stood a better chance.
The Government, both local and national, cannot deny they have been told what is happening. Changes are already being made as highlighted in my letter to the chair of the conservatives.
Responsibility is a different kettle of fish.
When jobs, pensions, reputation with potential of hard time are at stake and you can investigate yourself behind closed doors there is no guarantee of ethics.
Having traced a long history of social services failure to protect our most at risk time and time again over decades. I can only conclude that something very dark is at the heart of it.
My New Years resolution is to try and diagnose it and suggest a treatment plan. You can only cure the patient once you've found out what's wrong.
Without a duty to care these kids lives are in ruins before it has had the chance to bloom.
Happy new year and my resolution will continue.
Howard Lamb
DC
28th December, 2018
Dear Patient,
As expected, nothing to report – still no first contact. I'm certain there's lots of 'Ooops, how did that happen?' going on. If you can't play Possum anymore, play the ignorance card instead. My research is nearly complete into historic abuse of children, a grim picture indeed. During the 50's children in care who were not adopted got sent to the colonies, that didn't go to well. Then case after case of mental, physical and sexual abuse at children's care homes etc. Both religious and council, by clergymen and priests, individuals with power and influence. Scout masters, sports teachers etc. all the way up to Jimmy Saville.
Social Services seem to have the attitude that naughty children get what they deserve. And when complaints are made, as seen in the Child X case, the horrible kids are making it all up and trying to ruin the reputations of those who have tried to help them. They lie in there paperwork and damage the child's reputation, the cover up is complete. The children have no support or rights. You can see why they take the silent approach, it's a huge can of worms they don't want opened.
Howard Lamb
DC
PS I doubt very much if Saville was the worst, he just let the side down when caught after death 🤔
PPS Their next move will be: We've thoroughly investigated and didn't feel the need to look at the mothers and my evidence as they are clearly trying to scam the system so we have done nothing wrong ✅
Case closed
PPPS It is clear that parliament has a dreadful record for care of vulnerable children and there protection.
24nd December, 2018
Dear Patient,
The importance of diagnosis and treatment plan.
Once trauma involved a 'stick it' on page one of the file DO NOT confront child. Be passive in all actions including tone of voice, DO NOT back into a corner or they will self harm.
Sending traumatised kids into foster care who are not equipped or properly informed or prison and all the trauma that leads to it.
Howard Lamb
DC
PS Would not be in my treatment plan and that's a defo!
22nd December, 2018
Dear Patient,
A long year but nearly there, I can't thank you enough for your support. It's been a tower of strength.
I don't expect to hear from the Attorney General (conflict of interest?) as a full investigation of the cover up would exposed what's happened and justice would have to be done, thus effecting his workmates, regulators, chairs, ministry and department heads etc. etc. etc.
No mistake, planned, engineered and well implemented throughout the system.
Just like Brexit, a remain PM, chancellor, Bank of England head and Tory central office etc. So even though 52% wanted to leave (big win if vote in general election) it's been handled behind closed doors, engineered to remain at any cost and we have no say.
You have to ask the questions:
'Why has there been no transparent investigation' and 'why all the doors are closed to these disabled children?'
'Why would you be silent if you have nothing to hide?'
Merry Christmas and please spare a though for those who are less fortunate.
Howard Lamb
DC
PS Silence is not a defence in court anymore, the assumption is you don't want to incriminate yourself.
17th December, 2018
Dear Patient,
When these kids end up in court they don't stand a chance as reports from social services etc. will be heavily biased against them.
No news yet, if I have not been 1st contacted by close of business I will send a reminder tomorrow and post it Wednesday.
Howard Lamb
DC
PS I don't blame the courts as I have talked to magistrates and judges (patients) who have very few options as there is nothing in place for these children only social services or prison. Not part of a realistic treatment plan to help the child 👶
16th December, 2018
Dear Patient,
When you are a naughty boy you are no 1 target for the police task force. Always checking the child or following him.
Child already paranoid after his prescription drug balancing problems which was Not designed to help his condition but to suppress and manage him so he would comply. Traumatised in the community who bullied him. No protection because as a naughty boy his human rights were removed from him.
I've seen what's gone on first hand, as I was the only one who put in a treatment plan.
Yet nobody wants to hear.
It would seem that justice is not our right but something that must be fought for.
Howard Lamb
DC
PS Just because he was sent outside his community to a different placement, he lived in the community where his former school pupils came from ✅
11th December, 2018
Dear Patient,
Who's looking after all these kids and adults whilst everyone else is playing pass the everlasting parcel? Delayed time and time again because there is no responsibility. Yet thousands of kids are trapped in an abusive system and damaged further with every day.
Who is trying to sort out there mental and emotional damage? Whose working with them to get the best out of there disability?
No diagnosis means no treatment plan.
I hope to have received something from the attorney generals office by Monday. Hopefully I won't have to send another email to "the party "chair.
Howard Lamb
DC
PS Imagine how much further we would be if every one did there job 6 years ago. How much suffering could and should have been avoided?
7th December, 2018
Dear Patient,
The chair of 'The Party' responded first. 3 lines to say 'Not My Problem check out your local MP on this website. Then six lines about protecting his data.
I feel I've just been taken back 10 years when the mother was in contact with her MP and local newspapers about the serious bullying her son was getting and the council changed his school with less children and restrained him to the point he was constantly trying to run away. The MP was a member of the government. I had a rant at him before the tribunal and explained clearly where the problems were in the system. Nothing, hence the educational tribunal which we won because the council supplied wrong information and had to concede the case. One of my letters to the MP in question was part of the information I supplied to the tribunal for my patient (archives 2012 with my first letter to my regulator)
All associations must have a complaints procedure by law I believe. Since when does the law matter to these people.
I'll respond and put my data up next week.
Howard Lamb
DC
PS That probably explains the post traumatic stress ,that was part of my diagnosis for the tribunal.
6th December, 2018
Dear Patient,
Maybe Hillsborough, false war and blood scandals would be helped if the Government had a quick look in their not to go out tray and see if they can help to give the families peace so they can finally grieve and move forward.
Howard Lamb
DC
PS It looks like the remain Tory party did a deal to stay in and all this Brexit was to sap our will to get their own way. Democracy but not at its best.
28th November, 2018
Dear Patient,
I have just sent emails and hard copy to the Attorney General and chair of the Conservative party. To be sure they have received both I will wait until Friday to put them up.
28th November 2018 Letter to Attorney General – Introductory Letter. Click Here
12th March 2018 Letter to Prime Minister Theresa May – Breach of Code – Invitation to Resign. Click Here
19th March 2018 Letter to Chairman of General Chiropractic Council – Reiteration of Request for Information. Click Here
26th March 2018  Letter to Prime Minister Theresa May – Response Request Nudge and 2nd Invitation to Resign Click Here
30th March 2018 Email to Chairman of Conservative Party. Click Here
28th November 2018 Letter to Conservative Party Chairman – Follow Up Request. Click Here
If I don't receive the correct responses I will have to take more extreme action. This has never been my intent but whilst the government and its departments want to play Possum there is nothing I can do about it.
Howard Lamb
DC
25th November, 2018
Dear Patient,
I've finished my letters to the chair of the Con party and another who is meant to protect justice. Once checked and typed will go out this week and I'll put them up before the weekend. It is crystal clear that the government is making change but does not want to take responsibility.
Well who would, but there doesn't seem a way for them to actually change the system fully without taking responsibility. Hence my letters.
Howard Lamb
DC
P.S. Apparently Scotland has decided to diagnose within six months yet England and Wales have to wait till April and that's just for someone to have looked at it. And the opportunity to change the law for Brexit has gone. Then an election probably, possible change in regime and I have to start all over again.
20th November, 2018
Dear Patient,
My weeks fishing was cancelled at the last minute so am at a loose end this week and will have the chance to review all that has gone on and move things forward next week when I'm back.✅
Howard Lamb
DC
14th November, 2018
Dear Patient,
In a Democracy, the Ruling party must be responsible for its government Actions, I get confused whether that's parliamentary or proper democracy. Probably labour and lib lab / lib con should look back with some ethics to understand the magnitude of this cock up.
What are the chances? First Friday after never I would have though.
Howard Lamb
DC
12th November, 2018
Dear Patient,
I was asked today who I was waiting to hear from? Interesting Question.
Last I heard from the GCC, I would be sent to professional oblivion if I kept abusing them and there staff.
The Prime Minister who ignores her own CODE OF CONDUCT. And is toughing it out. After all who wants to risk reputation to sort this mess out.
Corbin didn't get out the blocks .
That leaves the chair of the Tory party, technically Mrs May's boss. He has no Parliamentary privilege, or weight of tax payers money, only the weight of the con party behind him. The only one who is expendable and replaceable, as seems to be the norm.
It's been a while and I haven't had an answer to my complaint.
I need to send a reminder, maybe we all should, that might be helpful.
Howard Lamb
DC
9th November, 2018
Dear Patient,
The only reason it's to big to fail, is because its failed. The people who cocked it up avoid responsibility. Then nothing ever changes.
Personnel come and go and anything to disprove the lie is treated like the plague (put into isolation, just like me).
The mother sent me a link which made me smile. I'm not the only rebel trying to help. Read it:
Howard Lamb
DC
7th November, 2018
Dear Patient,
How can you achieve justice when the last thing the Government (local/national) wants is to be found guilty?
If there is an investigation going on it can't be much of one as in the past 6 years that they have known about it the child, mother, sister and I, have not been contacted, let alone interviewed.
The paperwork chronicles his bullying, restraints, over use of drugs, mental and physical abuse that he received.
If I had done a fraction of what he went through, I would have been arrested and charged. Only a naughty boy whose rights were revoked so the governments could save money.
Apparently it's OK when the Government does it and those who have covered up are not aiding and abetting child abuse.
Well it's only parliamentary democracy after all – not a proper one.
No news still.
Howard Lamb
DC
4th November, 2018
Dear Patient,
Simon Singh won a case against chiropractic, on appeal, with his Right To be Wronged. Regulators and Chairs seem to have the same Right. Councils and there influence (SS, Ed, Care, police etc.) also. The Prime Minister, Cabinet and all there advisors through the ranks, all seem to have the same Right.
Yet the child is wrong and without Rights. I thought I was dyslexic. Where is the justice in any of this?
Howard Lamb
DC
31st October, 2018
Dear Patient,
Please read the text sent to the president of the association who's conference I went to:
Dear xxxxx DC
Big ta for weekend. As the GCC said they have made mistakes and have not paid for any of them, does that mean the next time I'm sued all I have to say is I'm allowed to make mistakes and there is no penalty, following the lead of the GCC?
Obviously not, my post if on the GCC board said Non diagnosis leading to child abuse should not be ignored by the GCC.
Bet that went straight in the bin.
If I hear anything I will let you know.
Howard Lamb
DC
PS I also told them that I've done my job with all the changes that have happened over the past few months, it's now out of my hands and down to others to get justice for autism. Let's hope those I've been in contact with are able to come through ✅
28th October, 2018
Dear Patient,
I'm pleased to say that chiropractic is alive and well.
The reg of GCC was there and said they had made mistakes in the past and left a board for us to put up a stick up piece of paper on to give suggestions on how they could improve. Mine was short but a clear message.
Getting back to something far more serious attention seeking of those with attention deficit. The council's spin on it seems to be: If your a attention seeking naughty child, it's because you are a spilt brat from poor parents. So as a poor parented child you will only get what you deserve, nothing. It's not just this one child .
Howard Lamb
DC
PS I did stick my name on the post it even though most didn't
PPS It will all go back to the Services initial reports. Divorced single mum can't cope and child running amuck. Job done,
Medical stuff then just a bunch of letters but they understand attention seeking and naughty ✅ Probably due to there lack off understanding all off the letters, why they have a naughty child.
25th October, 2018
Dear Patient,
No news, well expect they've been to busy sweeping it under the carpet. Clearly nothing wrong the man is just a trouble maker. The next step as there are few options, will be to try and trash my reputation, which they have failed to do so far. All to buy more time and hope it will go away.
Well that's not going to happen. I'm waiting for all the stats on attempted and actual suicide in care or remand / prison and cases of self harming. Clearly if you've twisted human rights and the system which lead to the death of a lot of people you should be held responsible.
I'm at a chiropractic conference at the weekend and I'll be able to find out what my profession has been up to.
Howard Lamb
DC
PS that's another scam. Attention seekers not damaged disabled children who had no diagnosis or human rights who kill themselves in desperation. The deeper you look, the worse it gets.
PPS Self abuse and suicide is not attention seeking it's a cry for help.
20th October, 2018
Dear Patient,
No news. If the powers that be had wanted to sort this problem they have had multiple opportunities over the past six years. As there has been no responsibility for these Abuses, all that's been done are exercises in containment and wallpapering of cracks. Obviously without taking responsibility there is nothing wrong so no real change is needed.
Howard Lamb
DC
P.S. As they did nothing over the past 6 years it would be hard for them to come forward because they would have to explain why they covered it up.
16th October, 2018
Dear Patient,
I don't understand why we have a problem.
All the gov has to say and do is that they took my allegations very seriously and found they had merit. Investigations have reviewed information which has been handed to the correct agencies for formal investigation and potential prosecution. We have made great strides improving the system and will continue vigorously until it's a thing of the past. We have settled terms with the mother and thank her for showing us the way forward ✅
Howard Lamb
DC
14th October, 2018
Dear Patient,
Where do we stand? Thousands of children have been wrongly or not diagnosed over a long period of time and there lives have been badly effected. They have been labelled wrongly and that stigma will follow them for the rest of there lives.
I have been labelled as a naughty boy when young and now seen as a trouble maker rather than whistleblower.
The gov and its departments have all the information and have clearly covered it up, otherwise I would have got somewhere in the last 8 years and there would have been no need for this web site.
Good people in the system are scared to stand up and be heard as there jobs will be on the line. Who has the power to bring justice for the huge number of children and there families? Will further letters make any difference? Well I'm not being listened to so where do we go from here?
Legal action will take years and the government has huge resources to block and defeat. Parliament does not want to get involved as libs labs and cons all fully aware of there responsibilities in this matter. A complaint to The Hague would be time consuming and costly. Too big for the press who have been castigated for previous mistakes.
So much for the land of the free.
I'll keep you posted.
Howard Lamb
DC
PS To be fair to the press, I expect the government has put a block on them whilst they do there internal investigation, which could take 20 years and end up with an inquiry where they have manipulated the evidence. Like the Liverpool fans or the blood scandal or Chillcot etc.
11th October, 2018
Dear Patient,
I do love statistics. How much did the illegal war in Iraq cost? How much did the subsequent conflicts cost? Then cross reference that with the short fall in NHS and social care spending and crunch the numbers to see why it's all in such a mess. Obviously no money to compensate anyone so twist the system. If the idea of the war was to bring democracy to the Arab world and get rid of dictators, all it did was lead us into a totality and a tragic loss of our rights.
Howard Lamb
DC
7th October, 2018
Dear Patient,
If we went to war illegally, didn't get compensation for the blood shame, tickboxed a system to avoid human rights and a short sharp shock to our most vulnerable children in a place they should have been safe in.
It is impossible for anyone to be that incompetent so who was in charge and why has it been so covered up.
I expect it's because child abuse is not good on your CV.
Howard Lamb
DC
PS Hence my research into The Hague
3rd October, 2018
Dear Patient,
I have listened intently to the Conservative Party Conference and am a bit concerned. Apparently everything is tickityboo and there has been no mention that they have been abusing children's rights and covering it up for a very long time. Even though much of it goes back to teflon Toni and his twisting of the system.
I expect PM May doesn't want to get involved as she has failed her code of conduct and covered it up and should not be in the job.
Well we still have two days so maybe the children will get lucky at last. Not holding my breath though.
Howard Lamb
DC
26th September, 2018
Dear Patient,
I'm still waiting, no news yet I'm afraid.
As you can see from the American blood scandal that truth takes time, yet we all know that everyone did there job and no one took responsibility.
Two years to find the scapegoat, then a year to see if there is enough to charge someone, who will blame someone else and get off with a slap on the wrist. After 20 or 30 years ✅
Howard Lamb
DC
PS If staff then management then the rest of the gravy train were not responsible, the buck must stop at the top of the pyramid, cabinet and beyond that's not going to happen.
PPS American blood scandal or ABS. Someone should have put the breaks on.
How can you take responsibility in a structure that will not allow you to?
19th September, 2018
Dear Patient,
Something like Responsibility, where was it when they defended and lost Tribunal and ombudsman, neither of which were happy with its legality, yet the council saw nothing wrong on two complaints?
At least 4 complaints of serious nature to the GCC. No hearing or appeal allowed.
Prime Minister, her office and chair, don't forget the no show of the Labour Party.
Nobody wants to take responsibility. Yet the children's plight does not change.
What can't and should be done? If parliament can't resolve these issues, what true power have people got ?
Always more questions than answers.
Howard Lamb
DC
17th September, 2018
Dear Patient,
If nobody was there for the child, what was the point of there involvement?
Howard Lamb
DC
16th September, 2018
Dear Patient,
The biggest loophole was highlighted with the Baby P case.
Responsibility and not evasion through, (not me old boy) try that department syndrome.
A debate on the BBC Parliament channel (approx 10 days ago) clearly showed evasion of responsibility by the departments but no one communicating with expertise for the client. No change in all these years yet they are all bound with a duty of care.
So set up to fail, within a budget and no complaint. My conclusion must be, Well done old boy, here have a knighthood and we are covered by the official secrets act.
The moral implications are staggering. Where do I go from here? How do we reform the system to where Duty of Care is precisely that and can't be ignored.
After the Brexit vote, I researched crimes against Humanity and totalitarian abuse of children's human rights is right up there. Well worth a Google.
I rest my case.
H Lamb DC. v  The Crown.
That knowingly they abused children's rights and then Covered it up. Clearly everyone did there job but no one was there for the children. Dereliction of Duty!
Howard Lamb
DC
PS At the beginning I said I was told an unbelievable story, but often truth is.
6th September, 2018
Dear Patient,
Still waiting, it's clear that the Goverment knows about these problems but doesn't want to act. After all it's only failed because it was set up to do so and they want to keep there reputations in tact. So let's just ignore the truth and it might all just go away. Soon as anything happens I'll let you know.
Howard Lamb
DC
Nobody can be that incompetent which leaves very few options
2nd September, 2018
Dear Patient,
I bet the Govermnent is hopefully that in this case, breach of law was not a criminal act. They may have a point of law, when you know the law has been broken and cover it up, how can that not be criminal, rule 3, and prob others of the human rights act? Not just a maladministration then????
Howard Lamb
DC
31stAugust, 2018
Dear Patient,
I find it ironic, they try not to diagnose these children and blame the family. Then after many years of trauma they are diagnosed, having been so messed up, they tend to explode with anger and frustration occasionally. Obviously a health and safety issue as we can't have staff hurt. So dumped back on the family.
Then the system stitched up so complaint never wins.
After all I've got all the paperwork to Bach what I write up.
It's not just the autistic kids that are in this predicament. If you don't meet the norm, you have no chance.
Still waiting I'm afraid
Howard Lamb
DC
PS Ironic because they have a Duty of Care.
26th August, 2018
Dear Patient,
If you abuse a child's human rights, you have abused that child.
The MP CBE who is looking at why, must have a conflict of interest as would have been in charge at the time of the offence
Howard Lamb
DC
24th August, 2018
Dear Patient,
Another loophole used to save money and shirk responsibility closed. Well done for the huge effort of everyone involved .
The gov will carefully consider judgement. See Article
That shouldn't take long because they know that thousands of children have been put at risk, even when diagnosed, to save money and with incorrect infrastructure, so nothing to help the child. To save there reputation's what will they do now??
Howard Lamb
DC
19th August, 2018
Dear Patient,
If reputation is more important than law. As a nation we have a real problem
Howard Lamb
DC
15th August, 2018
Dear Patient,
Back to work and flat out, it will take a while to clear the backlog of patients and then Dr Taylor is off next week.
We still have had no responses from PM and her office, chair of her party. Nothing at all from the Labour Party which is not really a surprise as this was all going on when they were in government and nothing from the GCC.
I will put my next letter together over the weekend and then it will have to be checke.
Clearly nobody wants there reputations tarnished so nothing gets done as we have seen time and time again. As soon as I hear anything I will put it up ✅
Howard Lamb
DC
8th August, 2018
Dear Patient,
My next move will be a harsh second letter to chair of Conservative Party. Clearly been told of potential child abuse and not done anything. Bollocks Boris the Burka but ok to not or non or wrong diagnosed kids (mental/emotional/physical abuse) . once aware of a criminal act and not doing anything about it makes him complicit to the crime.
Mark you when you control judiciary, police, SS etc. I expect he feels bomb proof .
Howard Lamb
DC
1st August, 2018
Dear Patient,
The Government make you laugh
We will look into what can be done, then a few committees and a change in the law that protects their posteriors.
1. Many different types of clinicians could diagnose and differentially diagnose autistic spectrum conditions or other. It's a neurological condition not psychological. Obviously psychological impact due to trauma. So why can't specialised neurologists diagnose? Chiropractors with the right CPD same with GP's. You could have a network sifting through so only autistic get through, the rest then routed to sex  or mental  or physical abuse department who know what they are doing. Specialised NLP at schools etc etc. CPD for teachers and assistants. Headteachers must have access to correct facilities who know what they are doing etc.
2. Police and courts need to retrain and understand there pivotal role in these children's lifes and need to have more options than short sharp shock, followed by suicides.
3. These kids need to integrate into society yet society does not know they exist. Self help groups with good leadership, parents are not the enemy. They are stressed and in a perpetual state of stress. they need to understand their child to get the best out of them and have a happy home, not a war zone. Early diagnosis and a mentor for the family to help and educate everyone including child . These can be anyone who has been through the spectrum with a child and is battle hardened and wise + additional training etc.
Spectrum academies with their own time table not national curriculum. Very important. Fright and flight so can not chain them to a desk but you can ask them to join in and help. If they don't want to be there there's, no point.
Much of this is low cost but needs intelligence. Probably where the problem is!
All clinicians are trained in diagnosis. In depth CPD and a ✅ they then are more than capable of making the working diagnosis. This can be certified by a specials on paperwork not relentless child assessments which often alienates them further, and the start of the treatment plan.
This should be tailor made as each child is unique and uniquely experienced .A BIG step forward as they get next to nothing now.
Here's your diagnosis now go away seems the norm.
Howard Lamb
DC
PS All those who have just a Conduct disorder would be nipped in the bud by a good mentor ✅
25th July, 2018
Dear Patient,
It's nice that the government have suddenly realised that non and wrong diagnosis persist and many more don't even get to a 2 to 4 year wait for diagnosis whilst the children are being ground through the system. They want it to go in the slow in tray till April next year, so they can deal with Brexit without the boat being rocked by a child abuse and massive cover up scandal.
Not even an apology to the family and there credibility restored. After next April I'm sure it will be put on ice till 2020 when Euro law stops and the new British laws take over. I bet they have a little scam going on there .
I'm pleased that at last I've been given some credibility but seem no further down the road.
Clearly you have to fight for justice and at this stage I am open to suggestion.
On a personal note I'm on a 2week break as from Monday. I am sorry for the inconvenience but having run 2 full time jobs, the clinic and child x case, for the last 8 years it's needed as I am exhausted.
I will let sleeping dogs lie until I'm back.
If anything happens I will let you know. Unless the fish aren't playing ball then I will continue with how this has all impacted on the family.
Howard Lamb
DC
20th July, 2018
Dear Patient,
I've just been told about an article in the guardian on July 18th about how slow diagnosis for autism is. That's only for the few who have not been pigeon holed as a naughty child . MP Norman Lamb Off and running again.
Once I've fully read it I'll make comment. click here to read the article.
Howard Lamb
DC
P.S. Hopefully the ethical side of parliament will prevail.
18th July, 2018
Dear Patient,
I have covered much with you over the last 18 months. So whilst waiting I will start to cover how it's all impacted upon the child and family, I've had a front row seat so can be seen as expert rather than just opinionated. Trust is a big issue with these children and feeling safe in there environment.
Many have said they wanted to sort this child out. So child gave them a period of grace. Once it was shown to him that it was just the same as before i.e. You need to sort yourself out and not be a naughty boy anymore.
Carrot and stick do it this way and if you misbehave (melt down through emotional ,mental stress) we will retrain you.
This is after years of bullying by other children who made his life very difficult.
How can I explain to you the damage in so many different ways this does over a period of years?
So many people, who have not understood his condition, have written appalling things about him and is on his record. So everyone else is briefed wrongly and the myth off being a naughty boy has persisted.
He does not believe anyone in authority anymore but trusts others who are also outside the system and often have less of a clue than him.
He has a love hate relationship with is mother due to bad mothering as suggested to him by teachers, social services and others.
Clearly not the case by the battle the mother has waged for 20 years to find out what's wrong with her son and what needs to be put in place to help, especially as her daughter was never a problem and is doing well for herself. He So often doesn't listen to her until after the event.
Trust is big when there has been multiple disappointment and will take a long time to get over, if he ever
It effects every part of life. Relationships, work etc.
Doesn't really cover it but you get the idea
Howard Lamb
DC
P.S. A police man allegedly suggested that going inside would sort him out (short sharp shock) well that's where he started being traumatised at school.  The child thinking he's a policeman and must know what he's talking about, how do I get sent to prison.
13th July, 2018
Dear Patient,
Yet another week slides past. I hate waiting, all I've done for 8years is wait.
The council involved have it off to a tee, as seen during the run up to tribunal, ombudsman and pressure for a judicial review. Well tried and tested machine that is only interested in self preservation rather than truth and justice, time wasting, red herrings and deflect and differing to protect there position and avoid the truth.
My biggest surprise so far has been the 3 regulators up to the temporary new one.
The first accepted a mass complaint from chiropractic haters rather than patients and nearly bankrupted the GCC. The second clearly had an agenda to down grade us from clinicians to therapists so could not back my diagnosis and the rest is history.
I have not been idle but still nothing to report.
Howard Lamb
DC
6th July, 2018
Dear Patient,
The thing about advertising standards is it should be based on a patient who has been treated and feels that the advert mislead them and then puts in a complaint to the correct authority's. Why the General Chiropractic Council who, according to the letters I have received from them, only deal with patients complaints about chiropractors and prosecute them. Obviously they are not there to deal with complaints about themselves (6/6/16 letter to a regulator, data protected).
They certainly should not be manipulated into dealing with complaints from a third party who hates chiropractic and never been a patient.
My rant for the day.
Anyhow, I am still waiting for stuff but have communicated with a solicitor who I hope will be writing to the GCC soon.
Probably can't put it up, must protect data after all.
Howard Lamb
DC
PS. One bit of advice I am waiting for is, as a whistleblower am I immune to data protection, or where are the grey areas to give me latitude.
4th July, 2018
Dear Patient,
Still waiting, everything getting more complex as the GCC has started prosecuting 300 chiropractors after a mass complaint re advertising standards. This is not being done via patient complaints but by a pressure group who are anti chiropractic.
My associations have got there hands full. Strange how the GCC is there to deal with patient complaints yet have accepted  complaint from non patients. As I've said before they make it up as they go along, and don't listen to the profession.
Clearly they don't want to prosecute themselves so more red herrings .
Nothing back from PM or Conservative party who clearly hope to tough it out and get away with potentially mass abuse of disabled children.
I contacted a third party for advice at the end of last week and am waiting for there response. I will be back in contact with the GCC soon and am working on other potential plans to try and keep the momentum going.
I'll keep you informed as and when things change.
H Lamb DC.
Howard Lamb
DC
29th June, 2018
Dear Patient,
First week back and a heatwave, I haven't had the chance to do much.(nothing to do with the football ).
Waiting for responses and  advice.
I'll keep you updated
H Lamb DC.
Howard Lamb
DC
23rd June, 2018
Dear Patient,
I'm fully rested and ready to return to the fray once back next week.
The NHS murder scandal has exonerated my case as you can see, the same tactics of, suppress and deny were used, careers ruined with reputations gone, to hide a dirty secret.
Who knew? Why did the police not act? Where were the ethics committee? Etc.
If you do not have an independent complaints procedure with teeth to not only get to the bottom of the situation and prosecute where necessary, this situation with the NHS and Child X will repeat time and time again.
Only the odd case coming to the surface due to 20 or 30 years hard work by someone who says this is wrong and stuck to there guns.
How many more of these cases are hidden in the In trays with no chance of seeing the light of day?
My guess would be lots.
H Lamb DC.
Howard Lamb
DC
22nd June, 2018
Dear Patient,
No response as yet. It's strange how they had no money for his special needs but millions to defend there actions ✅
H Lamb DC.
Howard Lamb
DC
17th June, 2018
Dear Patient,
Why was this child not diagnosed when he was young? It was clear he had special needs. With the correct handling and stabilised before his traumatisation at schools, none off this would have happened.
That's where this started after all.
Much goes back to the short sharpe shock approach brought in some time after canning was banned.
There should be an investigation. Child x will not be the only one.
Well I seem to have some big decisions to make.
In contact with office which is short staffed with me off so if anything happens I'll let you know.
H Lamb DC.
Howard Lamb
DC
16th June, 2018
Dear Patient,
An accurate representation of my letter from GCC written on May 22nd 2018  click here 
H Lamb DC.
Howard Lamb
DC
15th June, 2018
Dear Patient,
Still no news, I am sure if my associations had made headway I would of heard by now.
The government and Con party chair have not to do anything because the GCC say I'm a lunatic and not to be listened too (deniable plausibility). The new reg wants to do her job of prosecuting chiropractor and not look at the system that I have complained about and the mother and child struggle on.
This has narrowed my choices
.The GCC stand for my rights as a clinician and whistleblower (long odds now, no jockey)
2. Judicial review due to no appeals system at the GCC. Expensive and long winded. As seen by the mother going through the process to get nowhere in a year whilst he child was sofa surfing.
3. High Court for ruling on legality. Expensive and up against the full might of the government and the weight of the tax payers pound.
4. Ask Wikileaks and the guardian, after seeing all the evidence, to partition the child abuse unit of the police to fully investigate.
5. The ethical side of parliament comes out of left field for the family and save the day.
Which would you do
H Lamb DC.
Howard Lamb
DC
8th June, 2018
Dear Patient,
Nothing new I'm afraid.
I sent the new regulator letter to my profession and hope they can help. If they can't it's not through lack of effort, it's the GCC not answering questions and in there own time frame. Then spinning red herrings.
My professional associations have no power to make the GCC do anything they don't want to do.
I suggested to them that I would sit on my hands until the 18th June 2018 when I have a week off and can action what needs to be done.
If the new regulator accepts at last I am whistleblowing and not just trying to upset the GCC we may finally get somewhere.
I have received a stack of research from an expert 3rd party and patient if I come across anything of interest I will let you know.
H Lamb DC.
Howard Lamb
DC
1st June, 2018
Dear Patient,
I received a response from the new temporary regulator of the GCC Defending the chair and my complaint re maladministration. Apparently all they have done is tickityboo. If I don't stop upsetting them they will enforce there policy re unreasonably persistent contact and unacceptable behaviour towards the GCC and its staff.
Yet they still have not sent the paperwork I asked for or given me details of their appeals process or why they have not used there duty of care re chiropractic patient or stood up for my right to diagnose or do anything about whistle blowing.
I will respond in time.
Nothing from the Tory party or Government (no cover up going on there then).
You can see how the scam works, make sure the naughty boy can't engage and then blame him for not engaging, then they don't have to spend a penny.
I haven't posted the regulators letter as yet due to possible non compliance to the new data protection act. Another potential nail in the coffin of freedom of speech. Under advice and will post parts or all, once I get the all clear.
Howard Lamb
DC
28th May, 2018
Dear Patient,
The most important thing you have to do with spectrum/ADHD/naughty boys and girls is engage with them. If you don't you might as well go whistle in the wind.
If anyone checks social/educational/medical records you will find tons of children who will not engage with the system.
Who's fault is that? The rebellious traumatised child or the adults with duty of care.
Howard Lamb
DC
PS Just think what could have happened if they had bothered to engage with me.
25th May, 2018
Dear Patient,
It makes me wonder when there was so much evidence and the judge even threaten the council with a judicial review. Why it all came to a sudden halt. The cover up has to go from the top down.
Why did Sir Penning get quick promotion and a knighthood? How much involvement was there with the judiciary? What committees would have know? Or was it just Cameron, May and Penning?
How do I get to find the answers?
Howard Lamb
DC
PS Then you wonder why I've got nowhere.
23rd May, 2018
Dear Patient,
No news I'm afraid. It's the 6th anniversary of my 1st letters to Mr Howell, Sir Penning and the educational tribunal, which the mother took the council to due to there illegal and abusive attitude toward her child.
She won and was awarded a safe placement to protect her child and put in place the right treatments and therapies to help in his recovery from the abuse he had sustained from the council through wrong and non diagnosis.
Education and social services had to share the bill of 220,000 PA.
Social Services were in control of the placement and felt that there diagnosis of naughty boy and poor mother stood and they then made sure that's how he was treated with no therapies or treatment, not even a psychologist because the council knew best.
I bet that when someone looks at how much funding the placements received it was not what the judge ordered.
The original letters clearly highlight several area of abuse, fully backed up by the evidence presented and accepted by the tribunal. The council did not defend the case and conceded.
Yet here I am writing to you 6 years later. Why?
Howard Lamb
DC
20th May, 2018
Dear Patient,
Then they wonder why they have a troubled child.
Must be the poor mother
Howard Lamb
DC
18th May, 2018
Dear Patient,
No responses as yet. I've started to revisit some of my early research over what constitutes child abuse.
There is no umbrella law to cover it. Instead there is a range of offences. Emotional / psychological abuse which can be repeatedly shown and backed up with evidence from not being protected from bullying at all levels from pupils to senior staff. Through restraints, legal and illegal. I've have had to treat his partially dislocated wrist on more than one occasion.
The list of offences is long. The child has been abused. I can show it in the paperwork but I expect the powers that be are trying to re define what constitutes child abuse, particularly to protect there system.
Why else would they delay first contact.
Howard Lamb
DC
PS The NSPCC say that it's normal for an abused child to have been so in multiple ways. How true!
16th May, 2018
Dear Patient,
It's 2 weeks since the chair of the Conservative party received my complaint. I am still waiting for first response. When you have been in power on and off for 300 years I expect you start to believe you can hide anything and probably have. Yet in the modern world that's not really possible with transparency, freedom of information acts, internet and a wiser population at large.
I will wait till Friday and if no contact will respond early next week. The law is the law after all.
Howard Lamb
DC
10th May, 2018
Dear Patient,
A friend did some research for me. she has good experience in parliamentary matters so was an idea choice. After going through multiple complaints procedures and the avoidance off, her research explains a lot. (See her comments) Well, looks like all the chaps are doing a splendid job, only need to rubber stamp as there are no complaints. Lunchypoos it is then  for a great job done ✅
Howard Lamb
DC
9th May, 2018
Dear Patient,
Whilst waiting for responses, I've taken stock of where we are.
Child X has been abandoned by everyone except his mother and is not thriving. The mother is exhausted from trying to help her child and fight the system.
The system can not admit any guilt so they plow on regardless.✅ What a good job we've done, no complaints so have to be spot on. The Prime Minister will be trying to distance herself and set up a patsy to take the fall if she can't discredit me.
GCC and BCA are still at, nobody has done anything wrong so just go away.
The Conservative Party Chair has till next wed to respond. If no show I'll send a rocket, so to speak.
I have other irons in the fire but are not relevant at this moment in time.
Hope that clears things for you a bit more.
Howard Lamb
DC
7th May, 2018
Dear Patient,
If you make the Law, regulate it, surely you must abide by it?
Howard Lamb
DC
1st May, 2018
Dear Patient,
Please read my email to the Chairman of the Conservative Party Click Here along with 2 attachments of previous letters sent to the Prime Minister Theresa May on the 12th February 2018 Click Here and 26th March 2018 Click Here
Howard Lamb
DC
27th April, 2018
Dear Patient,
I did receive a note from the GCC which you can read for transparency. click here
I will be writing to the chair of the Conservative party over the weekend re Mrs Mays lack of response to my last 2 letters which they should get by Tuesday and I will put it up on Wednesday.
Howard Lamb
DC
23rd April, 2018
Dear Patient,
Please see my email to the Chair of the GCC. click here
Howard Lamb
DC
23rd April, 2018
Dear Patient,
Just a quick note to the chair. If Howell had decided by himself not to proceed and just dumped and buried it. That would prob just be negligence (criminal?) however if a decision was made after talking to others who then helped him bury it that's a completely different animal.
To many questions remain unanswered, the BCA said they would stand up for my right to diagnose yet there is no paperwork to say they did. The BCA were absent when I was removed wrongly from the register and I was thrown out of the BCA and Royal College even though they gave me the qualification that allowed me to join the animal side.  And why neither sent any paperwork.
Howard Lamb
DC
16th April, 2018
Dear Patient,
My  name has been tarnished, I have been wrongly removed from the register and lead on a merry dance. That's why it is so important for the GCC to act on my and my patients complaints of the handling of this crime against humanity, then my credibility is not in question.
Howard Lamb
DC
16th April, 2018
Dear Patient,
Please see an email from Amanda Greenlees click here and my response. click here
Howard Lamb
DC
15th April, 2018
Dear Patient,
Still no news I'm afraid. Chair has not responded to my emails and letter which leaves me no option but to appeal her letter of the 12th march and put in a complaint to the new regulator over her maladministration re non compliance to freedom and transparency laws.
As for the Prime Minister, how do you deal with a woman in power who does not or want to listen to complaints of about child abuse? Or the system failing thousands of others?
Who do you complain to? and who has the power to administer justice?
Always more questions than answers!
Howard Lamb
DC
7th April, 2018
Dear Patient,
It is totally understandable why parliament, the General Chiropractic Council and Regulators who report to the government, really do not want to interact with me, my patient and his mother.
They can't say it didn't happen because I was there and have all the paperwork to support the families allegations of abuse.
And if they accept it happened, heads would role and they would be opened up for litigation historically which could mean hundreds of thousands of law suits.
Parliament could try a committee to look into it. Obviously I could not say anything until they had submitted there report. Could take years as we have seen time and time again.
They will not want the police looking at it because there could be criminal charges over the cover up to the top.
So whilst everyone is trying to cover there bottoms kids like Child X continue to suffer with no hope of change.
What a mess!
Howard Lamb
DC
4th April, 2018
Dear Patient,
No news I'm afraid.
It makes you wonder what you have to do to get justice for a disabled child in this country when everyone is only interested in covering up and protecting their position.
The chair is now out of time to send the paperwork I have asked for. If it's just a case of maladministration why would we want such an incompetent person in such a key role.
I'll let you know as soon as anything arrives.
Howard Lamb
DC
29th March, 2018
Dear Patient,
I have put the Chair's letter of 12th March in the archives for you to read, (click here) clearly showing no responsibility.
The Prime Minister will receive my latest letter today so please read it and make your own mind up. Click here
I will not get the chance to write to the Chair this week so I will update you all when I have.
Howard Lamb
DC
26th March, 2018
Dear Patient,
I have not received anything from the PM or her office and nothing further from the chair of the GCC except her letter of the 12th which I have not put up yet. (Click here to see the letter) The letter clearly states that it's nothing to do with them as they only prosecute chiropractors (not what the chiropractic act says).
I will send both follow up letters this week, hopefully the PM's will be up by Wednesday and the chair by Friday.
Many of you have been stunned by this whole situation, I can't believe it myself. The truth will come out, one way or another or my name is not Howard Lamb.
Howard Lamb
DC
19th March, 2018
Dear Patient,
Please read my email reply to Amanda Greenlees on the 2nd March click here, an amendement email to Amanda on the 5th March click here and my reply sent to The Chair of GCC on 19th March click here
Howard Lamb
DC
15th March, 2018
Dear Patient,
The chair of the General Chiropractic Council has sent me a 3 page letter. I will dissect it once I'm back from fishing. From what I can gather it's same as normal, not our responsibility and we have done nothing wrong.
Nothing again from no 10.
I expect they hope by toughing it out it will go away like it normally does.
Howard Lamb
DC
9th March, 2018
Dear Patient,
No news I'm afraid. The GCC were meant to send me a detailed report this week but I expect my emails from Friday and Monday scuppered that. As for the government, you can't have justice if you only look at your side of the evidence. When something is to big to fail and does, this is what you get.
Off to the UCA conference tomorrow and hopefully I will find out what's been happening in the profession to help the child out.
If anything happens whilst I'm away fishing, I will let you know.
Howard Lamb
DC
7th March, 2018
Dear Patient,
Nothing from the government or GCC.
Please read my toned down draft of my next letter to the PM which I will put together properly whilst away next week.
Dear Theresa,
You total  —–, all about your position and power, not our autistic and other disabled children. I blew the whistle and all you did was cop a deafun and get the GCC to cover up there mess. How many more acts of parliament are you going to ignore to hold on to your job.
I whistle blew to you 10 months ago, nothing. I complained, nothing. I asked for you to be transparent and send me copy of my paperwork trail. After you sent me around your departments, nothing. I explained you were in breach of your own code, nothing.
In fact if I hadn't seen you on the TV I would have had to assume you don't actually exist.
Angry from pinner you get the drift.
A touch of PC and it's nearly there.
Howard Lamb
DC
3rd March, 2018
Dear Patient,
I have just spent last evening reviewing the whistle blower act. It would seem it's another act of parliament that they have not read let alone complied with.
Read it and see all the protection I should have had.
Howard Lamb
DC
2nd March, 2018
Dear Patient,
Nothing as yet from no 10 but I did get another email from the GCC, I think my response (Click Here) is pretty clear and needs no comment.
Howard Lamb
DC
23rd February, 2018
Dear Patient,
Nothing as yet.
Whilst waiting for the appropriate response from No 10, I've been trying to work out the best way forward. The family are doing there best but mother is exhausted and child or young man, as he is now it's been going on so long, has no support, no hope of change, no therapies to help him unblock the damage the state has done. In fact nothing full stop.
Clearly any help to the family would be an admission of guilt so nothing will change. As the doors close behind him at the age of 21 and your on your own., another satisfied customer ✅ This is happening all over the country the excuse is no funds. The truth is they don't know what they are doing and the whole thing is a hugely expensive mess.
If I find an answer I'll let you know.
Howard Lamb
DC
21st February, 2018
Dear Patient,
I have still not received anything from the PM or her office. Clearly two sets of rules, if you are below ruling class you have to stick to the letter of the law. Anything else could cost you your career. Yet if you are ruling class you can do what you want and because you are not investigated you can cover up to your hearts content.
We've seen it time and time again, take Blaire for instance who earned millions out of the illegal war he took us into. It's ok though because he said sorry.
If I get a response I will post it.
Howard Lamb
DC
16th February, 2018
Dear Patient,
No response from the PM or her office and clearly she has not resigned.
However I did get a note back from the GCC saying they had received my 2letters? And the chair would respond in time, this will probably be after Easter after the regulator has left and will not cover the fact that the key players who removed me from the profession were all under complaint and had a conflict of interest.
I will keep you up to date with any new developments.
Howard Lamb
DC
13th February, 2018
Dear Patient,
Please see my latest correspondence which was sent by special delivery yesterday.
They is a further letter to the Prime Minister click here, as well as 3 letters to the GCC, namely to the Regulator click here, the Chair click here and to the Head of investigations click here.
I will keep you posted on their response.
Howard Lamb
DC
7th February, 2018
Dear Patient,
The regulator for my profession has resigned, (for personal reasons) she leaves at Easter and then we will have someone new who will blindly lead the governments line. You can see from the archives her predecessor resigned and retired just after he threw me out of the profession. Clearly the new regulator then played dumb and dragged this whole sorry affair out for another year. I can only assume they are going to try and do the same again.
I will try and stop that from happening.
Howard Lamb
DC
5th February, 2018
Dear Patient,
My letter of complaint about a staff member of the GCC is in the archives but I believe it's important for you to refresh yourselves so I've just linked it again, Click Here. The GCC probably just binned it as nothing was ever done. Clearly not what there web or chiropractic act says.
My practice manager is still off so my letter to Mrs May will be later than anticipated.
Howard Lamb
DC
29th  January, 2018
Dear Patient,
I do not expect a quick response from the regulator. How could they stand up for a clinicians diagnosis if they were trying to down grade the profession to therapists. So nothing was done, then I was wrongly thrown off the register to keep me quiet.
The whole time the child was being traumatised further.
I presume that the press have been suppressed due to an on going investigation. However the family or myself have never been contacted.
Make of that what you will.
I will put my complaint on paper during this week and hope to get it to Mrs May asap.
Howard Lamb
DC
26th  January, 2018
Dear Patient,
Please read my e-mail which has been sent to the Regulator today. Click Here
Howard Lamb
DC
19th  January, 2018
Dear Patient,
Please read my letter of response from the Cabinet Office. Click Here I am a bit stunned and confused. My original letter of some 8 months ago asked why there has not been an investigation after an allegation of child abuse from a 35-year professional of Consultant status.
After six months of being passed from pillar to post I complained. My complaint has now been clearly ignored. Last week after reviewing the child and family I wrote again. The Prime Minister has avoided the issue for eight months since my first letter. She probably knew of the case at her time in the Home Office under Mr Cameron (logical assumption, no proof) so has not complied with her own code. Others who have avoided the complaints procedure have lost their positions and are being, or have been, looked in to.
You can see why nobody wants to admit that there has been a complaint; let's try and defect and defer it again. What do you have to do to be heard? If it's bad news for the government, it seems that there is no such thing as a complaint. Let's face it, there never was going to be an investigation. They never asked for the family's name and details.
Make your own mind up. Is the Cabinet Office trying to get to the bottom of this, or would they prefer not to?
Howard Lamb
DC
12th  January, 2018
Dear Patient,
Please read the Regulator's response to my earlier email this week. Wow – a one day turnaround; they can do it if they want to. Click here
I believe that she has misunderstood the rules and reasons for her protocols.
If a complaint is made about a Regulator it would automatically be overseen by the Chair. However, as the Chair and the Regulator work closely together there would be a conflict of interest, and would automatically, after first contact, start the complaints procedure ending at the investigation committee to see if it has validity. The results should then be put on the website. Equally a complaint about the Chair would follow the same process to ensure impartiality. How else could the system work? Also, it is what their own website says.
Howard Lamb
DC
10th  January, 2018
Dear Patient,
Please read my lastest letter to the Prime Minister Therasa May click here
Howard Lamb
DC
9th  January, 2018
Dear Patient,
Please read my last e-mail to the Regulator. click here
I will add my communication to the Prime Minister tomorrow once she has received it.
I believe that they are both self-explanatory.
Howard Lamb
DC
5th  January, 2018
Dear Patient,
I am sorry to say that I am still waiting upon a response re complaints procedure from the PM's office.
We've been flat out in the clinic through loss of 3 days closure over the festive season and new year. Hopefully I will get the time over the weekend to word my next communication's. I will put them up when I can, due to there importance they must be correct in every aspect.
Howard Lamb
DC