Lamb Chiropractic Clinic Ltd
Howard Lamb D.C.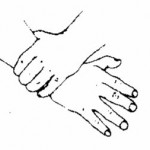 The Surgery, 48 Marsh Road, Pinner, Middlesex, HA5 5NQ
020-8866-3230/020-8866-8018
9th November, 2016
Dear Mr Howell,
I have been waiting for several months for the GCC to respond to my complaints about you, Mr Button and Mr Dunshea, who seems to be continuing this cover-up.
The complaints were a clear conflict of interest and my subsequent removal from the register an abuse of power.  The GCC seems to be incapable of self-regulation and after the appeal clearly does not understand its own rules and regulations, hence my being re-instated to the register.
Despite having a complaints procedure it has not been enacted as your website dictates.  Before I go to more expense, which I am holding you responsible for, please let me know what has been done and who has or should have been contacted at the Privy Council about these issues.
Perhaps we as professionals should just ignore complaints from our patients and follow your lead.  Litigation would stop us from doing so yet you have not followed any of the protocols or procedures which are in place.  I could be wrong and you have just forgotten to let me know the outcome of the GCC investigations.  Please send me all of the paperwork concerning what has been done.  I assume there will not be any like Child X where you shirked your responsibility regarding duty of care and mandatory obligation to report child abuse, but at least I am giving you the chance to clear your name.
Yours sincerely,
Howard Lamb
DC