Lamb Chiropractic Clinic Ltd
Howard Lamb D.C.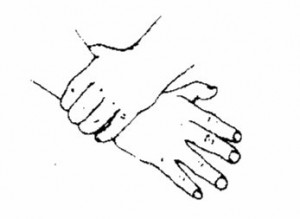 The Surgery, 48 Marsh Road, Pinner, Middlesex, HA5 5NQ
020-8866-3230/020-8866-8018
_______________________________________________________________________
18th December, 2015
Dear Patient,
It is with great sadness that I have to tell you that I can no longer call myself a chiropractor and am not on the General Chiropractic Council register (our governing body).  This is not because I have done anything wrong but because they have refused my CPD (Continuous Professional Development) which is necessary for my retention on the register.  I believe this is for political reasons.
The problem stems from my work over the past 5 years, standing up for a young patient and his family who I diagnosed with Spectrum Autism and Post-Traumatic Stress Syndrome, due to traumatic abuse by Council employees.  This is part of a 10-year case study (with others) for the Royal College of Chiropractors.
I took the County Council to a tribunal to get my patient the help and support he needed, and won.  He was supposed to be looked after until he was 19 and beyond.  However, the County Council put him out on the streets on his 18th birthday.  They decided not to agree with my diagnosis (and that of others) which had been accepted by the tribunal and not contested by the Council at the time.
The GCC were fully informed in a series of letters, and suggested that they would do something due to their obligation to advance and develop the profession.  As it turns out, they did nothing in over 3 years, even though they have a mandatory obligation to report child abuse (clearly shown in my letters).  Their refusal to help, i.e. by not backing my right to diagnose and refer, and not accepting my CPD for retention of my registration, can only be seen as part of a much larger cover up.  Councils, Social Services, Education, and Regulatory bodies are deemed too big to fail.  It's much better to damage the child, and cheaper.
I cannot go into detail at this stage due to impending litigation, hopefully criminal prosecution in the future, and the involvement of the Court of Human Rights in time.
With the GCC it would seem I have no right of appeal, or access to an independent complaints procedure.  I either shut up and toe the line, or am pushed out of the profession, which has just happened.
We have run an ethical based practice since 1939 and have given out over 1 million patient treatments to over 90,000 individuals without major complaint, just 1 fraudulent prosecution which was thrown out of court.  Again, the GCC had been fully informed and took no action.  We are justifiably proud of our record, and in good conscience I could not let my patients down and keep quiet.
I asked the GCC and my Associations to stand up for my right to diagnose and refer as stated in our protocols and procedures/Chiropractic Act and forward my letters regarding child abuse to the Director of Public Prosecutions, and so far they have not.  I have the right amount of CPD hours for retention, however the GCC did not like the fact that for next year's I would be looking into why they were not able to fulfil their mandatory duties, and decided it was not part of advancing the profession.
I need your help to safeguard our family practice by writing in my support and asking why David Howell (d.howell@gcc-uk.org or Mr D Howell, General Chiropractic Council, 44 Wicklow Street, London, WC1X 9HL) has not fulfilled his mandatory obligation to report child abuse, and why he has not been able to support a chiropractor's right to diagnose and refer.  Or, in the New Year, by voting, once I have worked out how to set up an online vote, to apply for a Public Inquiry into the setting up and subsequent running of the GCC, and why they did not comply fully with the Chiropractic Act.
Until then, please use this letter to start awareness through social media to highlight mine and my patient's plight, and this tragic situation which is being repeated all over the country.  I believe at the time the Surgeon General stated that these children should not be diagnosed before the age of 6.  Apparently the Councils do not want to 'label' them, so often they are not diagnosed properly.  If you have no children with problems, no facilities are budgeted for or are available for the children, as I have seen.  Even when diagnosed correctly, the Council in this case ignored it and repeatedly crashed the child before throwing him out on the street.  This is a National disgrace, and the cover-up an even bigger one.
I will keep you informed and hope that patient power makes the difference.
Yours faithfully,
Howard Lamb
DC
[feather_share]